This Blog was originally posted in 2017, now its fully updated on April 23,2020.
Digital Marketing company in Jaipur, India explains how to use twitter to drive huge traffic and engage users
Twitter today has grown to such an extent that it is considered even important than a Press Release site. Influential personalities make announcements here on Twitter and it is considered a News. This explains the role of Twitter.
Unfortunately, still not many know how to use Twitter or other social media platforms like, not many of may know how to use folkd? Though, it is not as powerful as twitter but when it comes to bringing your website up in ranking, you need a lot many sources. Guess what! Folkd even offers Dofollow links.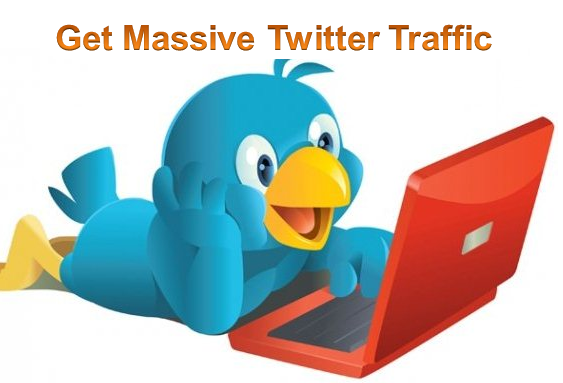 How to use Twitter to promote your business?
Read Also: Get 100% organic traffic in 7 days through content writing services
Before you know how to bring traffic to your website through twitter or any other social media platform, it is important to work on your website or blog. Yes, it is here most of the people do mistake. There's no point of sharing blogs that are not useful as this may result in increasing the bounce rate. Not just that, people are likely to unfollow you, once they see the blogs are not with any good input.
What kind of content you need for social media engagement?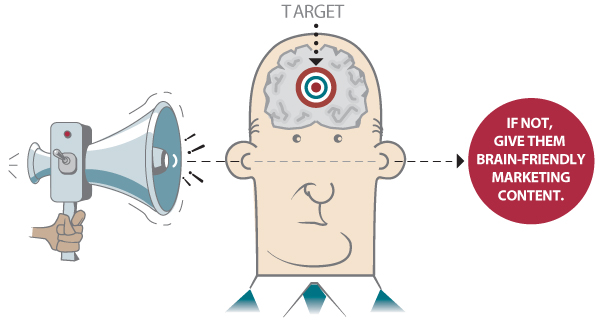 Read Also: Social Media backlinks to improve ranking
Infographic showing content that you need to boost your social media engagement: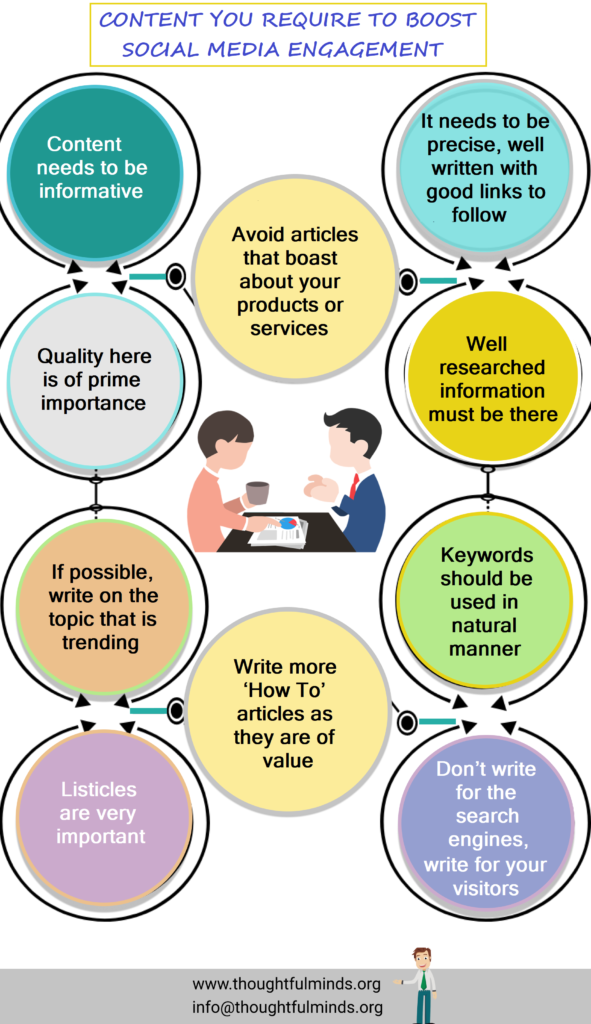 1. Content needs to be informative.
2. It needs to be precise, well written with good links to follow.
3. Avoid articles that boast about your products or services.
4. Quality here is of prime importance.
5. Well researched information must be there.
6. If possible, write on the topic that is trending.
7. Keywords should be used in natural manner.
8. Listicles are very important.
9. Write more 'How to' articles as they are of value.
10. Don't write for the search engines, write for your visitors.
The above points are important to make your blog or website good enough to be shared on Twitter or on any other platform.
Let's have a look now how to engage visitors to your Twitter handle:
In order to drive people from social media to your site, one can implement three step processes.
Reach
The first step is reach. Most of people wait for other people to find their social media site. There are millions of people out there who actively post or tweet that they want your product, your service. So in order to indicate their high interest, one should write down clear keywords for the things people demanding in social media. But such keywords should be slightly different than keywords on Google.
Automated workflow:
After keywords, the next to do task is to build an automated workflow to engage with these people. You can use four elements to create most organic experience for your brand and can engage with these people. You can:
Like their posts
Follow them
Add them to a list
Send them a DM if you have posted something as per their area of interest.
Resources
The two favorite tools are:
Socedo helps in automating this workflow of reaching out to people who are prospective customers of your website.
Another tool is Narrow.io.
Click
Post outreach, let's move to second strategy – to click. Drive those people to click on your profile link and they're going to arrive here. For that implement, 14-day experiment.
14-day experiment for your Twitter account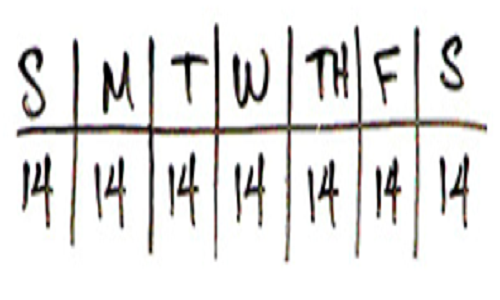 post 14 posts, different blog posts with some unique interesting content. One can mix them up. The reason you want to do this is that the average user spends just 13 minutes on Twitter at a time.
Spreadsheet
For this experiment, take spreadsheet.
In the first column, put links of top blog posts.
In the next column, for specific blog post, write a tweet, a piece of content.
Do again for the same blog post, put new piece of content, a new tweet and new image. It's going to really push you to think about different angles and different ways that people can think about the content that you've already written.
Some resources to help this, obviously a spreadsheet. Involve team. As they go through putting together this experiment, it's a really great way to rally team around the ideas and get everyone involved. So if they want to contribute some content, they can do it.
Recycle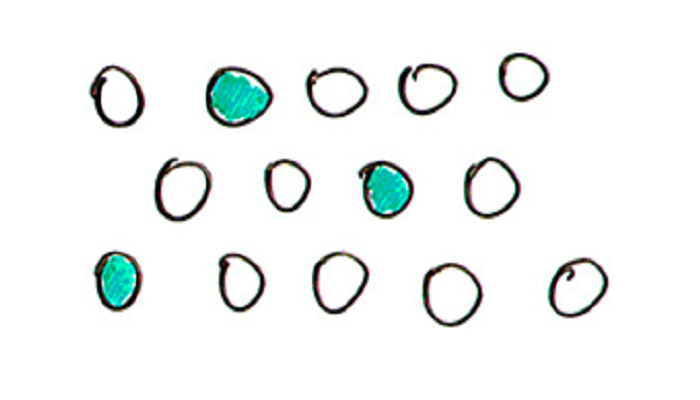 Third part of the strategy is to recycle content.
Resources
Everything you put in the spreadsheet and put it into a tool that allows you to recycle content. One can auto pilot two elements – outreach part and the recycling part. The middle piece, one has to keep updating.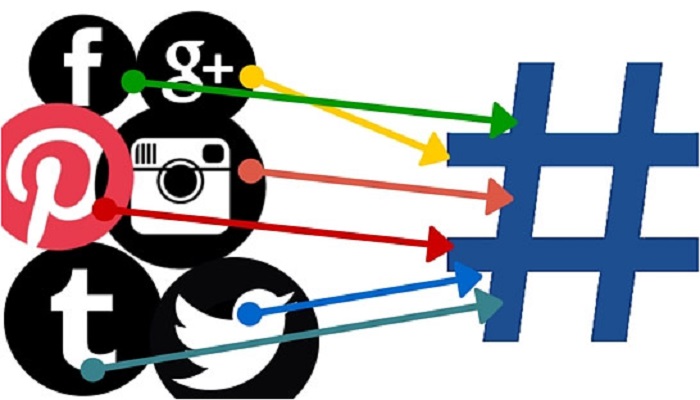 Why twitter is Important amid Covid19?
Read Also: Questions, Answers Related To Online Business- Go Online
The reason of updating this blog at this time is due to the increased use at time when everyone is in lockdown. The role of social media platforms has increased manifolds as now huge traffic is using online sources. Today, you can use Twitter to promote your website with ease as most of the users are on this platform. The above mentioned points are likely to help you manage your Twitter account well.
What to be shared on Twitter?
The following are the resources considered best to be shared on Twitter:
Useful blogs ( as mentioned above also)
Videos
Infographics
Giffs
Quotes
Read Also: Social Media marketing and strategy- The secret behind success!
Why you fail to get followers?
If you find it hard to get followers, it simply means, you are not sharing the stuff people wish to read or see. You need to take care:
Infographic with tips to boost social media followers: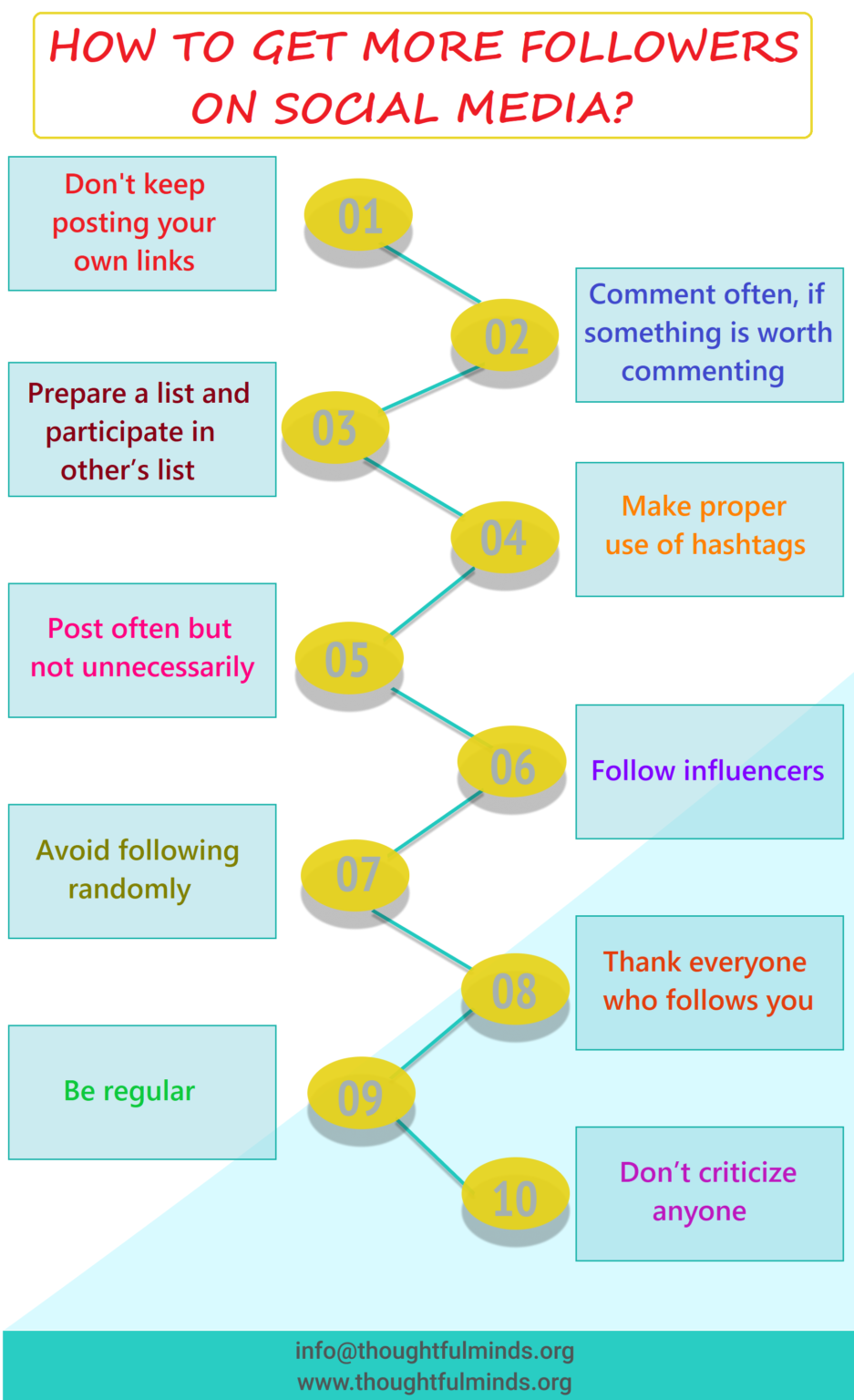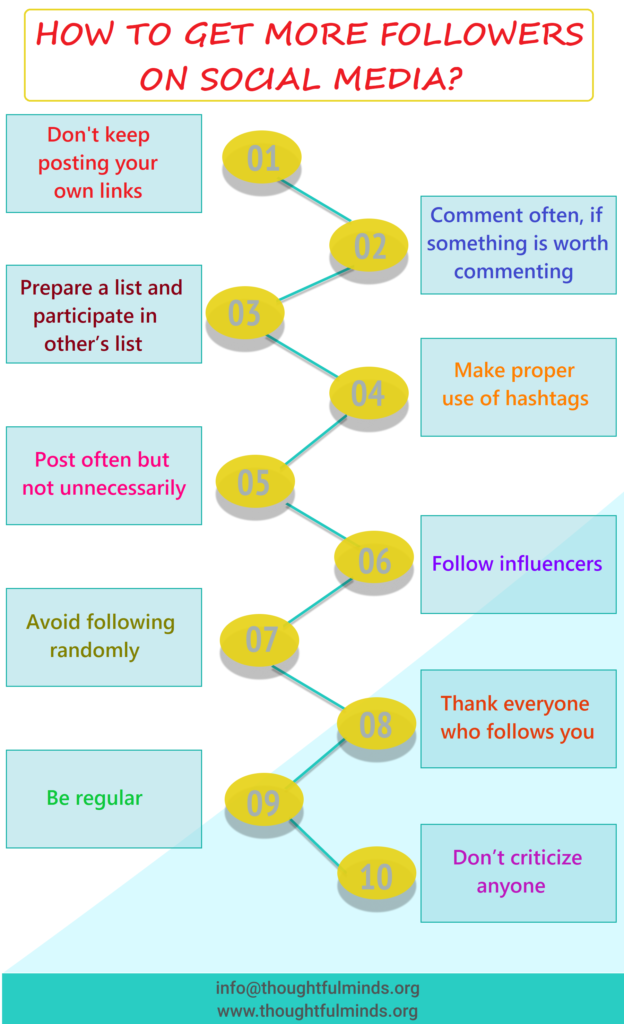 Not to keep on posting your own links
Comment often, if something is worth commenting
Prepare a list and participate in other's list
Make proper use of hashtags
Tweet often but not unnecessarily
Follow influencers
Avoid following anyone
Say thanks to everyone who follows you
Be regular
Don't criticize anyone.
Read Also: Content writing services to promote your business online
If you are able to keep above points in mind, you are likely to do well. Remember, at this time when world is going though a tough phase you need to work on improving visibility of your website to get business. There are many work from home job options during Coronavirus lockdown. Therefore, instead of getting panic you should read useful resources, work on social media and SEO to rank your online business.