Covid 19 has already destroyed economy and its going to take time before it is completely away. The struggle is now to start businesses again but how? All answers and services related to online business available here.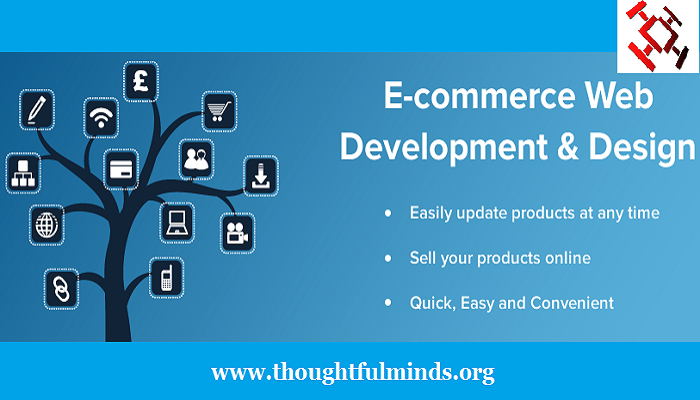 From 20th April 2020, online sale of refrigerators, TV etc is on. Its time to go online and here's how:
Infographic On Online Business FAQs – [Part 1]

1. Is it possible to make any business online?
Yes it is possible and already it is happening. When it is possible to sell groceries, repairing services online, medicines etc. then almost any business can go online. Still you have doubt, if you can take your business go online and how- write to us at [email protected] or simply call at 9413348979
2. If I want to start online business, from where should I start?
To begin with, first of all you need to buy domain name ( name of your website) and hosting services ( that helps in making your website go live on Internet). These are the two things you need to do initially, as then only you can think of a website.
3. From where to get domain name and hosting services and what is the cost?
There are hosting companies like Godaddy, Hostgator etc that sell domain name and hosting services. Even we can help you get these from reliable hosting service providers. As far as cost is concerned, you need to pay between USD 40 or INR 3000 to USD 59 or INR 4500 for both domain name and hosting for 1 year.
4. Do I need to pay this every year?
Yes, domain name and hosting services are required lifelong if you wish to see your website on Internet. It is like a rent for these services. If you don't pay rent, you have to leave the space.
 
Read Also: Smart tips for successful eCommerce Website development
5. What kind of website I need for my business?
Today, due to Coronavirus or Covid 19 all offline businesses or physical stores are closed. Also, this problem is worldwide so everywhere lock down is prevailing. Under such situations, e Commerce websites are going to run. You need to have a website with shopping cart or payment gateway to start business.
6. What all is needed to get an eCommerce website?
Once you have decided to go online, you need these services:
1. Domain name and hosting : already mentioned above.
2. Website development company: to develop an eCommerce website.
3. Content writing company: to write product descriptions for your website, about us, privacy policy, terms and conditions etc.
4. Online Promotion company: SEO or digital marketing company to make your website appear on top of Google results.
 
Read Also: How to bring your website up in ranking on particular keywords?
5. Updation services: In eCommerce websites, you need to update your website regularly, you need to see what stock is finished, what new items to add, make changes in prices etc. For this you need a dedicated company to take care of all these services.
7. Where to get e Commerce website development in India?
Irrespective of from where you reside, if you wish to get an Ecommerce website developed, you should think of getting it developed from ecommerce website development company in India like Thoughtful Minds.
8. Where to get content writing for e Commerce website or product descriptions?
Getting a quality content is actually a problem as most of the companies don't offer this service. You may go for freelance content writers, but again, for e Commerce website, you need a permanent solution, as you cannot change freelancer every time. Product descriptions need to be original and so it must be done from experienced content writer. You can get quality content writing services for your website at Thoughtful Minds, which is 15 years old content writing company with the most experienced team of content writers in the world.
Infographic On Online Business FAQs – [Part 2]
 
Read Also: What is the difference between content writer and copywriting?
9. How a content writer can write for my products?
This is a very general question that how a content writer can write for my product. The answer is it is actually the work of content writers. They take reference from your competitors, do research about the products or services on the Internet and then write 100% plagiarism free or original content. Also, there are content writers for all niche or areas like technical content writers for writing reviews about gadgets, medical content writers to write about medicines, astrology content writer for writing content related to astrology, SEO content writers to write keeping in mind the requirements of search engines. So, don't worry your content can be done with ease by a content writing agency like Thoughtful Minds.
10. What are the details to be given to a content writer for product descriptions writing or content?
If you have a website and you want to update it, then give the url of that website and content can be provided. Only the inputs for About us is required which the content writers are going to ask. Other than that, all content can be offered. In case you need to add new products, then you can share the url of your competitor and tell that these are the products which I want to include in my website. That way take reference of your competitor, the content writers will write product descriptions or content for your website.
Must Read: 9 ways to create appealing product descriptions that sell
11. What are the details to be given to a website development company to get  Ecommerce website?
Just like the content writing services, for getting an Ecommerce website, you need to give a sitemap to give an idea of the number of pages and what all to be included in your website. Other than that, if you have any competitor, you need to share the url of reference websites and that is all enough.
12. What is the price of product descriptions or content writing services?
Here you will get the price of content writing services along with samples and different price for different content writing services. Product descriptions are charged at USD .014 or INR 1 per word and usual length is 100 words ( at max).
13. What is the price of e Commerce website?
This depends on the number of products you have, how many pages of descriptions are required for your website for content and so on. Usually the cheapest is the WordPress website development and here you can see WordPress development charges in India. If you don't want a WordPress website, rather website based on Php or other technology, then it is usually going to cost somewhere from USD 1043 or INR 80,000 to USD 1958 or INR 1, 50,000. This is  a random price as it depends on the number of products you have, content requirement, number of images you need etc. So, its better to mail at  Ecommerce website design company in India like Thoughtful Minds at [email protected]
14. I already have a website but it's not ranking anywhere.
If you already have a website and its not ranking anywhere, then it is important to first of all bring organic traffic on your website. You may go for SEO services or digital marketing services but they are going to be expensive and incur monthly charges. As an alternative, you can just have a blog and get blog writing services to start building organic traffic. This is cheapest and the most effective way to bring your website on Google Search Engine Result Pages as all search engines prefer quality content.
15. I have a website but I don't have a blog? What should I do?
In that case, you can get a blog developed and hire article writers to post at least one high quality blog per day. This will help in building traffic and would bring inquiries as well.
 
Read Also: Trick to write an authentic blog in 30 minutes
16. How can I get images for my products?
Other than all questions, the point will be how to arrange pictures of your products when lockdown is going on. Well, in that case, no need to worry as reference pictures can be used and are usually available with a good website design company.
Infographic On Online Business FAQs – [Part 3]

17. How much time will it take to get my e Commerce website running?
First of all it depends on the number of products you need, but if a website is small or medium with say 100-500 products, then it is going to take 15 to 30 days to get complete website developed along with content writing. This is at least possible at Thoughtful Minds as it is only content writing agency that excels in website development and online promotion.
18. What is the cost involved in payment gateways?
Earlier, there were very few payment gateways and their charges were very high. But today, you can get payment gateways very easily and Thoughtful Minds will help you in that. Usually, payment gateways are free and they charge commission on every transaction like 2-3%. This cost you can include in the price of your product or service. Thus payment gateways are not going to take extra charges.
19. When can I expect sale from my e Commerce website?
This is a general question as everyone know when and what will be the return on his/her investment. Here it depends on the promotion of your e Commerce website. If the promotion is good and you are able to attract good traffic via any means like paid ads, PPC, social media then results are visible in first month only after the website is live. However, if you don't want to go for paid marketing, then 3 months of blogging, quality content and SEO can help you get inquiries.
20. Do I need to have a meeting to finalize website design company or content writer?
No, not at all! There's no need to going out for any meeting as all queries, price quotations can be offered online; rather this is already happening. You can see the portfolio of Thoughtful Minds and you will see the best websites developed by this web design company in India is from countries like USA, UK, Australia, Spain, U.A.E. etc. other than the companies in India. Similarly, for content writing services too, you just need to check things via mail like ask for a sample content and that way finalize the things.
21. How can I check if the content offered is original or free from plagiarism?
A good content writing agency like Thoughtful Minds always produce original articles and offer screenshot showing not a single word is copied from any source. That's the reason why article writing services of Thoughtful Minds are in great demand world wide.
22. What is the software to check originality of content?
There are many software available like you can use Ginger, Dupefree but we use Copyscape which is a paid software with authentic results.
23. What if my content is copied by someone else?
If you got all original content from a reliable content writing agency like Thoughtful  Minds and then if someone has copied your content, in that case you can report it as a crime. Yes, you have a proof of mail from original content writing company as an evidence that you have purchased content and if someone uses your content, then you can first warn to take off the content and finally lodge a police complain. The copyright of content remains to you only.
24. Can I ask for a revision of website design or content?
Yes for sure! For website design, the company first of all gives you options to choose template. You can say choose 1 template out of 3 templates. Once that is okay, you can ask the web design company India to start working on your project and get it done. Similarly, in the case of content writing too, first of all there won't be any problem as companies like Thoughtful Minds have a team of expert content writers with years of experience. Still, if there's any revision sought, then it can be done.
25. Why to take web design services, content writing and online promotion services from Thoughtful Minds only?
Based in Jaipur, Thoughtful Minds has a success story of over 14 years. It is the only company that started with content writing initially and added website development, digital marketing, SEO and reputation management afterwards. The expertise of this company is evident from the fact that it is ranked #1 in top 10 web design, content writing and even academic writing services in India. For providing academic help, it was even covered in Economic Times, Mumbai Mirror. Thus, a stamp of trust, customer satisfaction and affordable ( and reliable) prices always remain with Thoughtful Minds.
Don't worry for your business amid Covid 19, Thoughtful Minds is working with full efficiency to help you run your business successfully even at this difficult time.
If you have any further doubt, you may mail us at [email protected]. Further, we keep on adding useful resources on our blog. You should subscribe our blog and allow notifications, if you want to feel updated with not just technology, what's happening in online business, content writing services and how to bring traffic or promote your business online.