MBA HELP
Want to score well in your Assignments? Let us help you!
GET INSTANT HELP FROM EXPERTS
Fill form to get best assignment help
(since 2006)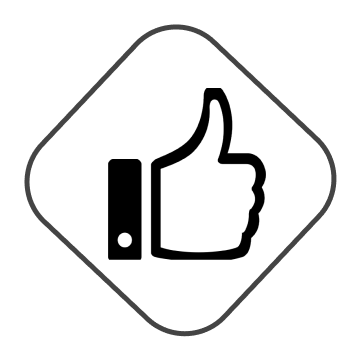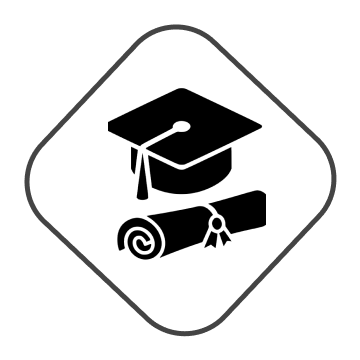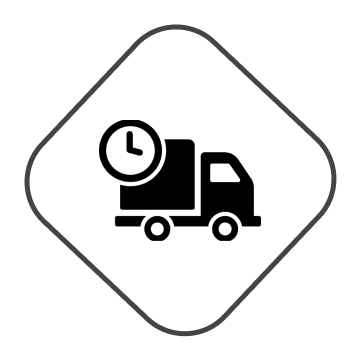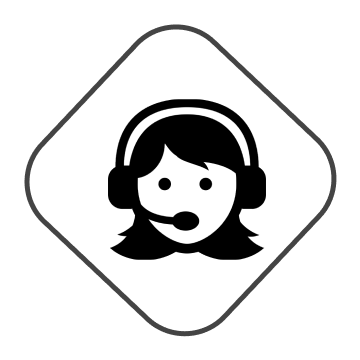 Move into Corporate World with Excellent Grades with Online MBA Assignment Help
Pursuing a degree in MBA from a reputed b-school is widely regarded as a costly affair. That is one of the reasons why MBA students stay a bit reluctant going for MBA assignment help feeling that it will ruin their tight budget. But not anymore!
When you are pursuing a career in the corporate business world, integrity is widely termed as one of the hallmarks of a successful professional. The same philosophy is applicable when you are hiring MBA help services from an agency to finish your assignments online. The trustworthiness of an MBA assignment help agency is measured by its track record of successful submissions and the different types of assignment topics and formats it can cover for you. The standard of MBA assignment writers offered by the agency and their level of experience and knowledge in the field also decides whether they have the proficiency to finish the most complex assignment topics well within the deadline or not.
It is essential to get in touch with an agency that welcome your questions even before pressing the order button. A service agency that indeed has the confidence in its services and help the student get relevant answers to all the questions and queries that he or she do have. A reliable MBA help agency will act as a bridge between the most talented business writers and the students who are desperate to achieve best of the grades. Whether you are seeking assistance due to lack of conceptual clarity, having the threat of missing the deadline looming above your head or struggling with impactful assignment writing because English is a foreign language, then the right MBA assignment writing services can provide you a decisive edge.
Why is it Suggestive to Get MBA Assignment Help from Thoughtful Minds?
It is an undeniable fact that while pursuing a degree in the field of MBA, there is a culture of submitting a good number of assignments. Indeed, it can be quite stressful for even the most academically bright student to continuously concentrate on the completion of a pile of assignments present on the table. The following are some of the key academic benefits that one can avail with MBA assignment help offered online -
All our MBA assignment writers are highly trained and academically qualified with masters as well as doctorate degrees in their respective fields.
We offer the services that are committed to the deadline and ensure the submissions of the MBA assignments right on time.
Get benefited by free revision service post submission if there are a few changes suggested by your professor or assignment instructor. In case there are changes based upon new guidelines that were never shared before, then it might attract additional charges.
We can work upon different referencing styles that are common in b-school assignment submissions. Whether you are struggling with the citation of the information sources in MLA, Harvard, APA, Chicago, Oxford, IEEE, or any other assignment referencing format, our writers and editors can surely help. Just share the exact assignment referencing style in which you require the citation of the information sources and get the job done by the best in the business.
Avail round the clock support assistance before and after the confirmation of the order from any part of the world. Whether you have queries related to assignment writing or the facilities that we offer in terms of a fast and secured payment gateway, our courteous support staff can help you out at each step. You can reach our support team through all the modern and instant modes of communication, including phone, live chat, messenger, email, and social media.
So, what are you still waiting for? Get MBA help for all your business management assignment submissions online and improve your grades and creditworthiness across the campus.
PLACE YOUR ORDER NOW!
Why MBA Assignment Help Online from Thoughtful Minds Inevitable for you?
Students who are pursuing for MBA degrees in any of the streams in any part of the world can approach us without a second thought. The following is a list of different types of MBA students who constantly get in touch with our service experts to get their needs fulfilled. Let us look at them one by one and see whether you are suited in one of them or not -
MBA students who are pursuing a course on a full-time basis amid the high pressure of internships and fieldwork
MBA students who are pursuing course on a part-time basis but also occupied with jobs and do not have sufficient time to attend the course assignments.
Students who have decided to pursue an accelerated MBA course and wish to submit the best of the best assignments within a short period of time.
The professionals who have decided to pursue Executive MBA programs and wish to climb corporate ladders as quickly as possible with better qualification. Here, they obviously seek online assignment help for their Executive MBA course to submit impressive assignments of the highest standards.
Apart from the conventional streams of business management like marketing and finance management, you can also order MBA courses in the streams like hotel management, tourism management, fashion management, MBA in systems management, MBA in information technology, etc. So, irrespective of the fact that whether you are pursuing a degree in conventional or non-conventional career stream, we can help you submit assignments that are impactful and attract attention and better grades.
The Types of MBA Assignment Writing Formats for Which you Should Place Order with Us Anytime
There are different forms of MBA courses for which you would require expert assistance sooner than later. There are full-time and part-time courses, executive courses as well as on campus and distance learning courses. The most common assignment writing formats for which you can ask our MBA assignment help online include -
MBA Essay Help:
Do you have to submit an MBA essay related to any of the business management branches? Are you struggling with the content of the topic or the writing structure in which the submission has been expected? Well, you need not to get bothered anymore as we can offer the services of the best MBA essay writers in just one click of the order button at Thoughtful Minds?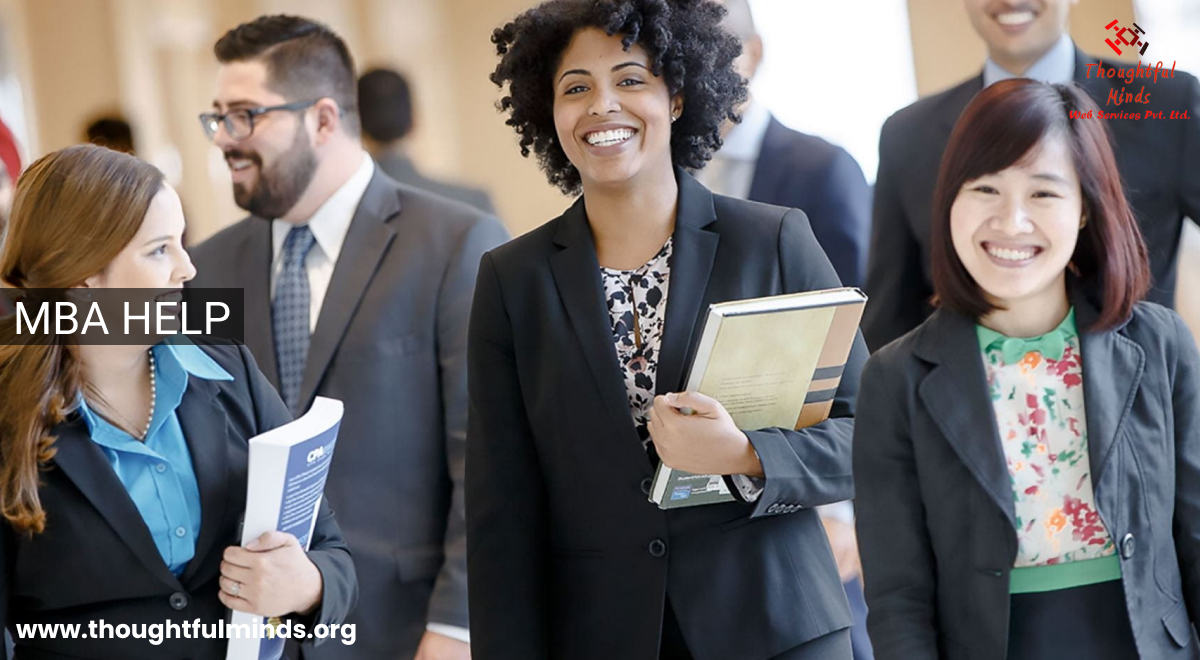 MBA Case Study Help:
Case studies are known to sharpen your mind with effective problem-solving abilities of the business world. Whether it is case study research and analysis at the academic level, internship level or at the professional corporate level, our problem-solving experts can deliver the most pertinent solutions to the case studies in different business administration domains, including marketing, finance, IT, strategic management, operations management, HR, etc.
MBA Coursework Help:
Do you require specialized assistance from the experts for your daily coursework requirements? Get in touch with our representative now and get your coursework done regularly with specialized academic writer of the field.
MBA Business Report Writing Help:
Whether you are seeking report writing for sales and marketing or the report on financial budgeting and reporting annually, we can offer the experts who can prepare to the point, error-free reports for you. Just outsource your report writing task at both academic and professional level and submit business reports issuing long lasting impression on the reader.
MBA Dissertation/ Thesis Help:
One of the most challenging and complex assignment writing formats common in MBA course. It is vital to note that dissertation and thesis writing can even take months (or perhaps full year) to cover the widest range of spectrum in the business world. Besides, each word ought to be backed by concrete findings and reliable information sources. Here, the best course of action would be to let the specialists handle the job for you and submit the final assignment and help your career take the most decisive turn ever.
MBA Research Paper Writing Help:
Research papers are published in different domains of business management. Whether you are publishing a research paper on the new labor laws for effective implementation in the field of human resources or researching the new avenues of marketing and supply chain in the FMCG industry, MBA research paper publication can help you get the coveted limelight and recognition. But research paper writing is like a dual edged sword and comes with its own set of challenges. Right from the incorporation of the latest and authentic information to the accurate citation of the work as well as leaving not even an iota of plagiarism, it comes with different steps and processes where the intervention of the experts somehow turns out to be inevitable.
MBA PowerPoint Presentation (PPT) Help:
Have you been assigned with a PowerPoint presentation topic that can turn out to be a game-changer for your academic or corporate career? Are you bearing the task of presenting an impactful presentation in front of the most respected dignitaries and seeing it a once in a life opportunity? Well, it is the high time to let the best in business offer you the most desired MBA PPT help and assist you to become the shining star of your corporate diaspora.
So, what is there to still ponder about? Fill in the order form now, make the payment, and let the finest MBA assignment writers do the magic for you.
PLACE YOUR ORDER NOW!
Covering the Widest Range of MBA Assignment Topics only for you!
We cover the broadest range of assignment writing subjects and topics for our students around the world. Even if the topic picked by you is not in the list below, then also our online MBA assignment writing experts are proficient enough to customize the work as per the assignment writing instructions shared by you. So, let us look at the broad range of assignment topics in MBA course that we can help you to deal with -
Finance management assignment help
IT management assignment help
Tourism management assignment help
Hospitality or hotel management assignment help
Reputation management assignment help
Brand management assignment help
Get benefited with both conventional and custom assignment writing offered at Thoughtful Minds and mould the assignment prior to the submission in any way desired.
Exciting Benefits and Service Features that Attract MBA Students to Order Time and Again
We offer services to our students on specialized MBA topics as well as the hybrid assignment topics when business management is interlinked with another field of study. These include the subjects like accounting, law, science, economics, etc. We well realize the fact that students from different backgrounds come up with unique sets of anticipations as well as college and university standards. But when you are the pioneer of the industry for the last 15 years and bearing an undisputed track record of 30,000+ successful assignment submissions, ordering MBA assignments from Thoughtful Minds turns out to become the smartest and the most relevant choice.
We offer one of the most student-friendly rates in the market. When you compare the paid assignment help with the standards of writing and student support that we offer, you will find the service fee quoted by us to be truly reasonable. We take utmost care of the privacy of the student and never divulge their personal information under any circumstances. The service review and feedback that students share is only displayed after receiving their absolute consent.
So, fill the order form without a blink of hesitation, get a quote, make the payment, sit back, and relax to wait for the order to get delivered.
FREQUENTLY ASKED QUESTIONS (FAQ)
Q. I am currently under the duress of a tight deadline. Can I expect urgent MBA assignment help from your agency?
A. Yes, of course! We can surely help you with your urgent assignment writing requirements. We could easily arrange a dedicated team of assignment researcher, writer, editor, and proofreader to solely work upon your order, still we can get it done for you well within the deadline.
Q. How can you address my plagiarism concerns while submitting the MBA assignment homework ordered?
A. Firstly, our writers and editors are well-versed in the rules and regulations of plagiarism check while preparing the final assignment draft meant for submission. That is why, they thoroughly check the final draft word by word as per the set guidelines to leave no stone unturned. Apart from their manual expertise, they enable the final assignment draft to go through a powerful anti-plagiarism software and even submit the plagiarism-check report on request. So, there is nothing for you to worry about sooner or later.
Q. How quickly can I confirm the assignment order at your agency?
A. Just pick your Smartphone, tablet or laptop and complete the order formality at the tips of your fingers. Our order form is very short and comprises of only the most important and mandatory sections. It would take less than a minute to fill the form and dispatch it to us to get a quote. We offer a quote within the specified turnaround time and redirect you to one of the simplest, swift, and secured payment gateways online. You make the payment through any of the modes including cards, payment apps, Internet banking, etc. and we instantly assign a specialized writer as per the requirements given by you. He or she would get the job done well within the committed frame of the deadline and enable you to make the submission right on time. Enjoy our free revision services post submission, if deemed necessary!
I ordered MBA help for my marketing case study from Thoughtful Minds and got truly impressed by their services. Thank you so much for supporting my requirements at the right time.
I am ordering MBA assignments from Thoughtful Minds for the last two years and never felt any additional burden on my student budget. Recommending the assignment writing services of this agency to every MBA student wholeheartedly.
I was struggling to write my business report for over a week and felt the sheer panic of missing the deadline. But Thoughtful Minds came to my rescue at the right time and wrote the business report in the most professional order.
Being from a reputed b-school, my assignment writing expectations were demanding. But the way the writers and the support team at Thoughtful Minds handled my requests highly impressed me. Kudos to the whole team!!