PRIVATE EQUITY AND VENTURE CAPITAL
ASSIGNMENT HELP
Want to score well in your Assignments? Let us help you!
GET INSTANT HELP FROM EXPERTS
Fill form to get best assignment help
(since 2006)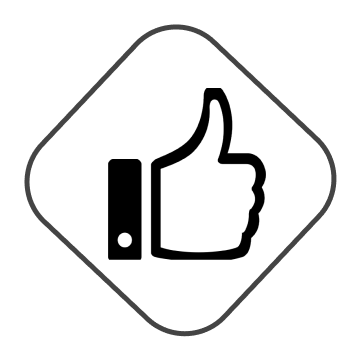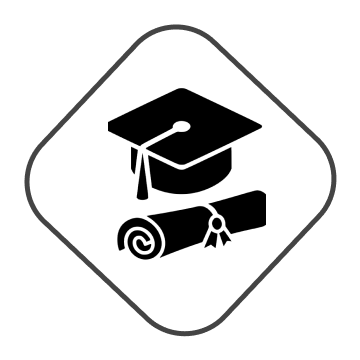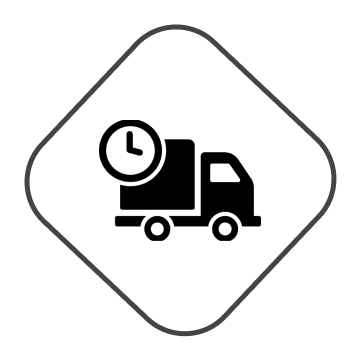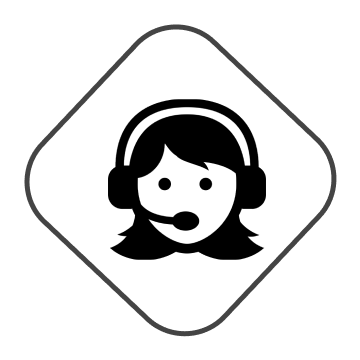 Submit your Private Equity and Venture Capital Assignments with Great Success Rate only at Thoughtful Minds
The assignments related to venture capital and private equity topics may seem easy from the surface but turns out to become more and more complex when one delves deep into them. Hiring professional private equity and venture capital assignment help can really bring up the magic that your career rightly deserves.
The subjects like private equity and venture capital are amongst a few major subjects that are known to forge a perfect blend of finance and economics. Private equity is a form of equity capital that is not quoted on a public exchange. It comprises of investors as well as the funds to ensure investments in the private sectors and to conduct the buyouts of the public companies. The capital meant for private equity is generally raised out of the institutional investors and retail and can be utilised to fund new technologies, to make new acquisitions, for the expansion of the working capital or to strengthen the balance sheet.
The private equity comprises of accredited investors and institutional investors who commit massive sums of money for a prolonged period. There are certain cases in which the private equity firms would sometimes pool the funds together to counter the influence of very large public companies. There are several private equity firms that conduct what are termed as leveraged buyouts (LBOs). These are the scenarios where major amounts of debts are issued to successfully fund a large purchase. Subsequently, the private equity firms would try to boost the financial results as well as the prospects of the enterprise in the hope of reselling the enterprise to another firm or simply cashing out through an IPO. Indeed, it is essential for you to hire the assignment help in private equity assignments from the finance experts with core understanding of the concepts and topics related to the contemporary curriculum.
On the other hand, a venture capital firm is a form of limited partnership firm that specialises in raising funds to invest in the private equity of young or budding firms. There are numerous advantages that limited partners can avail by directly investing in the start-ups. As venture capital firms do invest in several start-ups, the investment portfolio of the limited partners tends to get more diversified. However, the benefits come at a cost and the general partners generally charge a substantial fee, especially a chunk of percentage out of the positive returns which they have generated. The charges might vary from 20% to 30% depending upon the rate of consistent success displayed by the firms. Additionally, few of them also charge 2% of the committed capital in the name of annual management fee. In the contemporary scheme of things, venture capital firms are widely regarded as a key source for capital by the emerging culture of start-ups globally.
How the Finance Writers at Thoughtful Minds can Help Answer Investment Assignments in Best Way?
First and foremost, it is essential to realise that both private equity and venture capital are two diverse forms of investments. One shall never consider them to be identical to one another. Yes, one can say that venture capital is a subcategory and not a subset of private equity. Both fundamentally have different set of preferences, visions, directions, risks, goals, rewards and returns. That is the reason why, the pattern in which our researchers research, our writers write, and our editors edit the final content also tend to differ when it comes to the assignment writing services that one could vouch for.
All sorts of assignments concerned with private equity are penned down by the writers specialised in the same. The secret behind our trusted track record is the fact that we only work with in-house assignment writers and not with freelance writers. Our writers understand the core concepts behind the money invested in the private companies. It is a direct form of investment or the buyouts of the public companies that result in de-listing of the private equity. As the name indicates, it is an equity investment meant for private entities and not publicly traded.
We at Thoughtful Minds constantly attend the assignments related to common investment strategies in private equity like -
Growth capital
Leveraged buyouts
Mezzanine capital
Distressed investments
Venture capital
All our basic assignment works function around the basic principle where a group of investors purchase a company and utilise the earnings to pay themselves back. With the passage of time and the increase in the values of the shares, the companies and their respective stakeholders can always anticipate a certain premium over their respective present value.
On the other hand, while attending the assignment topics associated with venture capital, our writers emphasise on the fact that it is a type of risk capital. It refers to the accessibility of funds for the small enterprises and start-ups showcasing exceptional growth potential and eventually developing into major economic contributors. Here, the money is pumped-in to the businesses that feature substantial element of risk in terms of the future generation of profits and cash flows. Here, the risk capital is invested as an equity instead of a loan.
The Benchmarks and Methods Followed in Venture Financing
The prima facie goal of venture capitalists is to invest in entrepreneurial businesses. They pump-in money to new and swiftly growing start-ups that are managed by ambitious and experienced teams with the proficiency of transforming business plan into reality. They invest as equity participants and do assist in the formation of new products and services and integrating pivotal value to the organization.
Some of the common methods of venture financing include -
Conditional loan
Equity
Quasi equity
Income note
Our online assignment help focuses on the completion of the given homework order in accordance with the assigned guidelines. Just get in touch with our service representative to learn more now.
Affordable Private Equity and Venture Financing Writing Solutions to Meet A to Z Requirements of Our Students
When you are pursuing a degree in higher courses of finance, then there is no escape from finance assignments whatsoever. They are regarded as an inevitable and integral part of the students' lives and proves to be a critical yardstick to test the mettle of the students before conferring him or her with the degree. The following are some of the major reasons due to which students look forward to our private equity and venture financing services without a blink of hesitation.
Low Scores in Academics: Low scores in exams not only generate an inferiority complex amongst the students but also harm them in the long run. Let us be fair, when it comes to best career opportunities, then even a single grade point matters to cut through the competition. Our assignment help will make sure that you present an excellent, untainted score sheet in front of the interview panel.
Lack of Theoretical/ Conceptual Clarity: Have you missed a few of the finance lectures in between? Or there are a few concepts that are going nowhere in terms of interpretation in the classroom? In case there are assignments revolving around such topics, then it is always a prudent move to seek professional intervention to deal with such scenarios.
Other Urgent Activities: Most of the courses and degrees involving semesters and trimesters demand a very hectic schedule out of the students. It can be the constant pressure of terms papers, unit tests and examinations, part time job to meet the end needs or the co-curricular activities conducted during the campus lives. Besides, there can be some personal reasons due to which the students are required to go to their hometown or out of station. Here, a reliable finance assignment agency can get the assigned private equity and venture financing homework done on priority and help attain a better balance between personal, academic, and social lives.
Gaining the Competitive Edge: Everyone expects a tap of appreciation on the back by the professor or felicitated with the award of the best student or all-round performer of the class. It is not like everyone cannot achieve the same, but most of the individuals not even try for it. When you reach the pinnacle of competition, the submission of homework drafted and supervised by experts can make a sheer difference. All our assignment writers are former academicians at the top-notch universities and business schools of the world, with enormous specialization attained in the subject through masters and PhD/ doctorate programs in the field. Of course, when such experts are there watching your back, then you can surmount any number of bulwarks thrown at you by the competitors.
Lacking Interest to Begin the Work: Well, let us all accept the fact that not all the students remain keen to attend the assignments thrown at them. There is no utility of attending some tasks half-spirited, as the results can turn out to be counterproductive as well. It is always advisable to let the experts handle all the assignment tasks to let all things work to perfection.
Additionally, we also attend incomplete private equity and venture financing and other sorts of finance assignments of our students which they have left in between due to various issues. Some of the common reasons may include the lack of time, lack of ideas or resources, lack of understanding about the assignment writing framework or the usage of correct referencing style.
Comprehensive Private Equity and Venture Financing Online Homework Help Right Under One Roof
We at Thoughtful Minds help you cover the assignment writing requirements in all the writing formats prevalent in the educational fraternity. Let us look at some of the most critical ones down here -
Private Equity and Venture Financing Case Study Help:
Whether you are seeking affordable private equity and venture financing writing services in Illustrative Case Study, Cumulative Case Study, Exploratory Case Study or Critical Instance Case Study, our experts can offer you the right services at the right time.
Private Equity and Venture Financing Essay Help:
We offer services in all forms of private equity and venture financing essay writing styles. Whether you would like narrative essays, process essays, descriptive essays, expository essays, critical essays, definition essays, compare and contrast essays, cause and effect essays, argumentative essays, or persuasive essays, your search rightly ends here.
Private Equity and Venture Financing Dissertation Help:
Whether you are seeking an empirical research dissertation, participative-surveyed dissertation data, or literature review-oriented dissertation data, we can offer you the services of native private equity and venture financing assignment writer on any topic for any number of pages.
Private Equity and Venture Financing Research Paper Writing Help:
Are you looking to prepare a research proposal that can sell your private equity and venture financing idea? Are you struggling with the writing of different forms of research papers on private equity and venture financing constantly demanded by your assignment mentors? Irrespective of the fact, whether you are looking expertise assistance for Analytical Research Paper, Definition Paper, Argumentative (Persuasive) Research Paper, Cause and Effect Paper, Compare and Contrast Paper, Experimental Research Paper, Interpretative Paper, or Survey Research Paper, we offer the one-stop solution to you.
Private Equity and Venture Financing Thesis Help:
Go for explanatory thesis statement in finance, analytical thesis statement in finance, or argumentative thesis statement in finance from the experts with PhD degree in the subject. Believe the fact that, with Thoughtful Minds your thesis statement is in the safe hands.
Private Equity and Venture Financing Coursework Help:
Our finance coursework helpers can help you out with your daily coursework assignments to help you cover the homework needs related to your daily syllabus. Get all your coursework done at some of the best prices ever!
Private Equity and Venture Financing Presentation Help:
Are you struggling to prepare an impactful PowerPoint presentation on topics of private equity and venture financing? Present yourself in front of a massive number of audiences with fully prepared PowerPoint slides and flabbergast them with powerful content prepared by our finance professionals.
Are you still not finding your desired assignment writing format in the list above? Let our experts customise their writing style as per the requirements put forth by you. Contact our service representative to get a free quote now!
Why Students Have Brand Loyalty to Our Private Equity and Venture Capital Assignment Services for the Last 15 Years?
There are certain USPs of our services due to which Thoughtful Minds has been the flag-bearer of trusted and quality-oriented services for the last 15 years. We even offer the conventional paid assignment help with an edge that always keep us miles ahead than our counterparts.
Quality Writing that Speaks for Itself: Offering the services of 500+ assignment writers with a credible and reputed track record of successfully submitting 15,000+ assignments till date, we never shy away from challenges. Right from comprehensive coverage of all private equity and venture financing topics to citing the information in all known styles of referencing, we have something special to offer with each assignment order.
Best Prices: Our prices are extremely reasonable, affordable and student friendly. Besides, special discounts on bulk orders as well as brand loyalty points are offered to the students as a reward for associating with us in a long run.
Free Sample: Many students of finance express their curiosity of observing a glimpse of our work before pressing the order button. Get in touch with our support representative now and get your request for a free sample fulfilled on priority in no time.
Plagiarism Free Work: We are committed to offer 100% unique work, free from the accusations of plagiarism. We employ the most credible and powerful software for piracy check along with human expertise and intervention to leave not even a modicum of duplicate content in the final draft.
Commitment to Deadline: Whatever the reason may, we never endorse the culture of breaching the deadline. It is not just about the epitome of trust that we offer, but also the promising assurance with which the students can hire our services to watch their back even at the eleventh hour.
It is well assured that our writers can help you out with any number of private equity and venture capital assignments in one go. We can deliver ready to offer paid assignment help in accordance with your prescribed goals. If the objective of the assignment is to learn how to make good money in short period of time, then answering the questions in private equity mode is always better. Whereas, if you are keen to learn the tips and tricks of kickstarting your own business one day or making the correct assessment of investment scope prior to proposing the draft in front of venture capitalists, it is the high time to allow Thoughtful Minds to manage it out for you.
Highly professional standard of writing at the most reasonable prices. I will strongly recommend the private equity assignment writing of Thoughtful Minds to the students of finance worldwide.
I ordered my research proposal from Thoughtful Minds and presented it in an impressive manner in front of a set of venture capitalists. The efforts paid off and I am pretty optimistic about the results!
Thoughtful Minds is a prestigious agency with quality assignment submission and fast response support team. That prices of the private equity and venture financing assignment homework is also very cheap. Keep up the good work!!
I ordered two of my private equity case studies from Thoughtful Minds and my overall experience has been flabbergasting. Order now, as there is no question of getting disappointed.