It is indeed challenging to attempt to convince a prospective client with your website content. However, that content marketing is perhaps cheaper by 62% and has the possibility of generating thrice as many leads when compared to regular and traditional methods of marketing is a lesser known fact.
Following the current trend, more than 50 percent of the online businesses have turned to content marketing for lead generation. Even these sound content marketing strategies of top Indian brands have proved content marketing is something that can really help any business grow. More than 60 percent of the organizations outsource their requirement for content. Nevertheless, it is also true that only about 9 percent of the organizations are convinced that content marketing actually helps.
This is also supported by the fact that a majority of the organizations are yet to realize their potential by proper use of content marketing as the results do not match the expectations. In this article we attempt to bring out how content marketing can help to increase the rate of lead generation and thus contribute to and keep up the momentum.
Method #1: Use Videos Carefully 
It is true that people like to watch videos. However, a hard sales pitch in the video can have a counterproductive effort because the watcher is not bothered about what you sell. Nevertheless, if your video has a suggestion about how your product/service can impact their lives positively, there is a chance. Therefore, do not use just any video. The following tips can come in handy: 
The first job is to correctly identify the audience that you want the video to reach. It starts by collecting some viewership stats from other similar competitors' videos. It pays to start researching via YouTube. 

Pay attention to the manner in which the messages are conveyed in those videos. Relate to your video and list out as to what may be present or missing in them. It is a good idea to convey just one message via your video.

People learn the most through visual media. Therefore, your video content had to be educative as well as engaging. If the language is too formal and business-like in the video script, it may not work.

It pays to inspire your customers-to-be with sincere appeal. For this your content has to be simple and driven by value.

Create a video wherein the customer is able to relate to your product/service. Do not be guided by trying to convey everything that you want to and restrict the messaging to a few but pertinent points.

Ensure that the video has a personal touch to it. Viewers best relate to stories and experiences. However, do not forget the call to action.

Showcase the experiences of others with your product/service and how it has helped them to better their lives. Illustrate how your business works behind the scenes to deliver the product/service to the customer.

Testimonials are powerful. Viewers relate to others' stories like it is their own.

Your video should have an FAQ section. These need to be collected through feedback forms and email campaigns. Any video that addresses concerns of customers sell better.

Do not stop sharing your video on all your social media pages (YouTube, Facebook, Instagram, Twitter, etc.). This can help to widen the reach exponentially. In addition to that, you must follow top tips to increase your views on YouTube Videos.

Your video should be set to a clear business goal and should convey this to the customer-to-be.
Method #2: Offer Freebies 
The easiest way to get the personal data of visitors is by offering freebies in return for the data. The best things to offer would be discount coupons, limited trial of the product or a gift in return for filling in personal details such as email addresses. 
This should only be one of the other options. You have exercise restraint when you share materials that can be downloaded and also pay attention to the medium when sharing material. Whereas a 30-second video will be appropriate for Facebook, a longer video will be better for a blog or YouTube.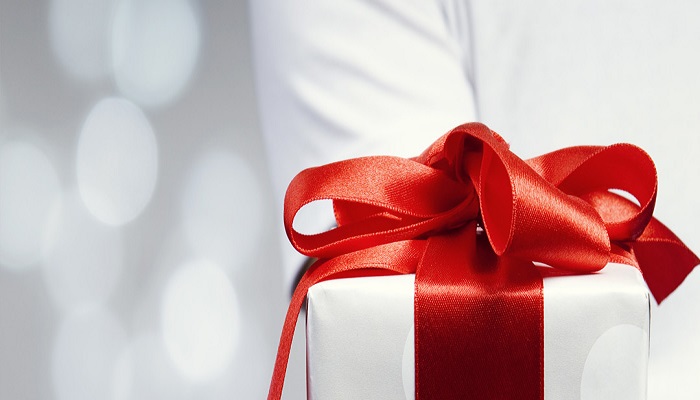 Posts should ultimately end in the lead generation page when you opt to share it through your social media pages. It is also a good idea to attach images to the post. It helps to quickly add more information while personalizing the attempt.
It is a good idea to use a tool to schedule your posts automatically to your social media pages. It helps you to regularize the activity. The best lead generation posts should be placed at the top of the feed for maximum leverage and visibility. 
Method #3: Your content should make customers go 'WOW!' 
There are ever so many content marketers that are engaged in creating and selling content. Your content will sell only if it stands out as unique among all the others present. Therefore, it is important for you to strive to produce content in a manner that exceeds the expectations of the customer. If you respond to their feedback and questions in a meticulous manner, then there is a good change that they will respond to them positively.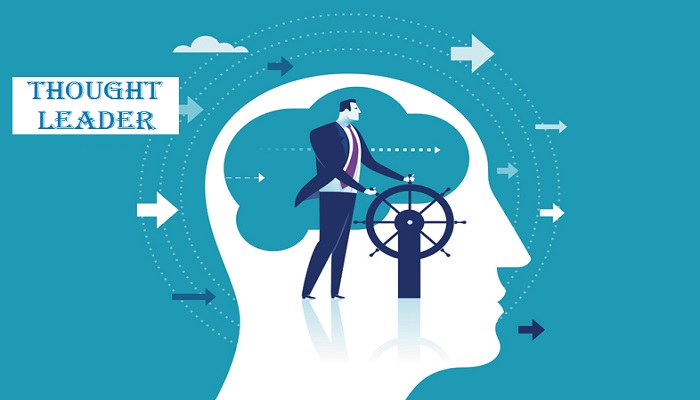 Become a Thought Leader 
Build your content in a manner that it addresses a pressing requirement in the current scenario. It can alternately suggest a cutting-edge solution for a problem. This paves the way for you to become a thought leader. Thought leaders are good at not only solving theirs' but also others' problems.
Use Twitter for Research 
Twitter is a great medium through which you can do your research. To understand the area in which your content readers are having a problem in, it is a good idea to get into the search option in Twitter. Type in a keyword and get to know the questions that have been asked around this term. You can go for Twitter marketing as well to increase the customer base and enhance lead generation. Now that you know what they need, the next step is to provide the solution to them. Keep with the same topics for a small period of time. This is when you can get them to respond to you. When giving your responses, stick to your brand. This will help in more effective retention of the brand leading to a greater number leads that are being generated.
Lead generation happens naturally when the solutions to readers' problems have been provided with regularity and these solutions have been both realistic and innovative.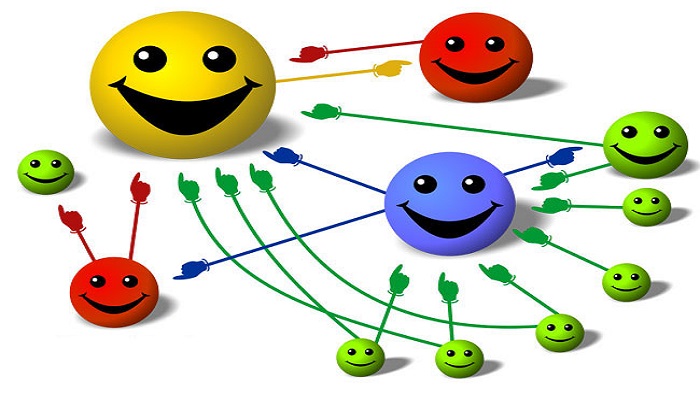 Method #4: Continue making content assets and maintain links 
All the different types of content that you intend to create and publish: videos, presentations, brochures, case studies, blogs, articles, e-books, etc., should be around a specific theme and should be designed in a customer-centric format. There should be cross links and internal links that connect assets to one another. As an example, your article can connect through links to a related infographics picture or a video or even connect to a lead generation form that needs to be filled up on the website. 
A webinar video can have a link to a product brochure. This is done to reach the content to the maximum possible audience. The practice of cross linking is most helpful when the chain is long. In fact a content mesh is what is recommended. SEMrush is helpful in the domain of content generation ideas as well as competitive analysis.
Method #5: Be visible in the blog networks 
It is not sufficient to just write blogs and articles for your own website and a couple of third-party websites. To become an expert in your niche, it is important that you participate in writing blogs and articles for at least 15 websites where traffic is high. Regular contribution to these sites can help you earn a reputation and increases trust. Your profile would then start earning more leads. This can be hastened if your approach is to solve problems through the articles that you author. 
Method #6: Customers Teach You More than Your Own Mistakes 
Leads can help to generate more leads if you can decipher the behaviour pattern. This can be done through questionnaires that help the customers to answer the questions in an open, free and easy manner. Survey Monkey cab help you conduct different surveys on all or some your social media channels. The questions for the online audience are to be set in a manner such that they are detailed and there are enough options for them to choose from. The process should be simple and hassle free.
Once the responses are in your hand, some brainstorming is required to identify what works and what does not. Continue to do what works well and discard what does not work. All what you have learned should be applied to the content. This is one method by which you can avoid the death of lead generation in your business.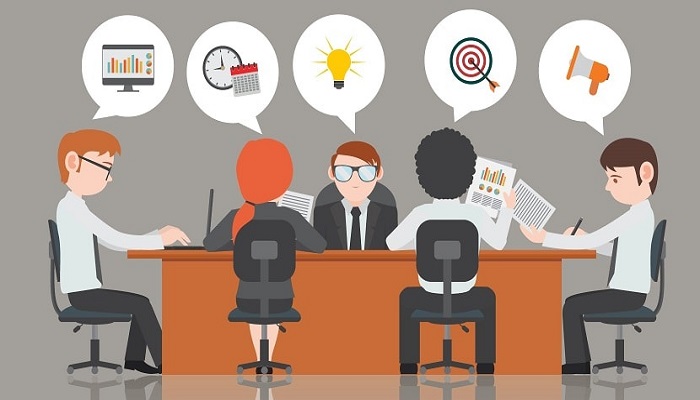 Method #7: Apply new Ideas 
Some tips that you can apply are in this section: 
It is a good idea to be specific in your content. The more you narrow down to specific topics, the response is also likely to become more specific from the readers of your content. You can maximize the chances of lead conversion by addressing questions that are at the bottom of the funnel. It pays to research a little into lead generating keywords. It is best to use keywords that have a high search volume. High value keywords should have keyword phrases built around them. If you use these sparingly in your article, it helps to optimize your website content in the major and popular search engines and lead to higher traffic and lead generation. There should be regularity in posting content and should be easily accessible to visitors. 
The sales funnel should be a strong one with all your avenues for content marketing packaged into a one unit. The posting of content should be regular and automated.  This would send a regular supply of leads to the sales funnel. The conversion rate should be optimized in this manner. You can thereafter continue to do what works and throw out what does not work. You should keep in mind the fact that your brand name is associated with every piece of information that you post. If your posts are more about solutions for the customers than just business jargon, lead generation is likely to be higher.
There is content everywhere on the Internet and for how long yours will stay depends on the engagement quotient of the content. This will determine the brand retention as well. It pays to pay heed to the advice from marketing experts to develop optimized content to serve to your customers.