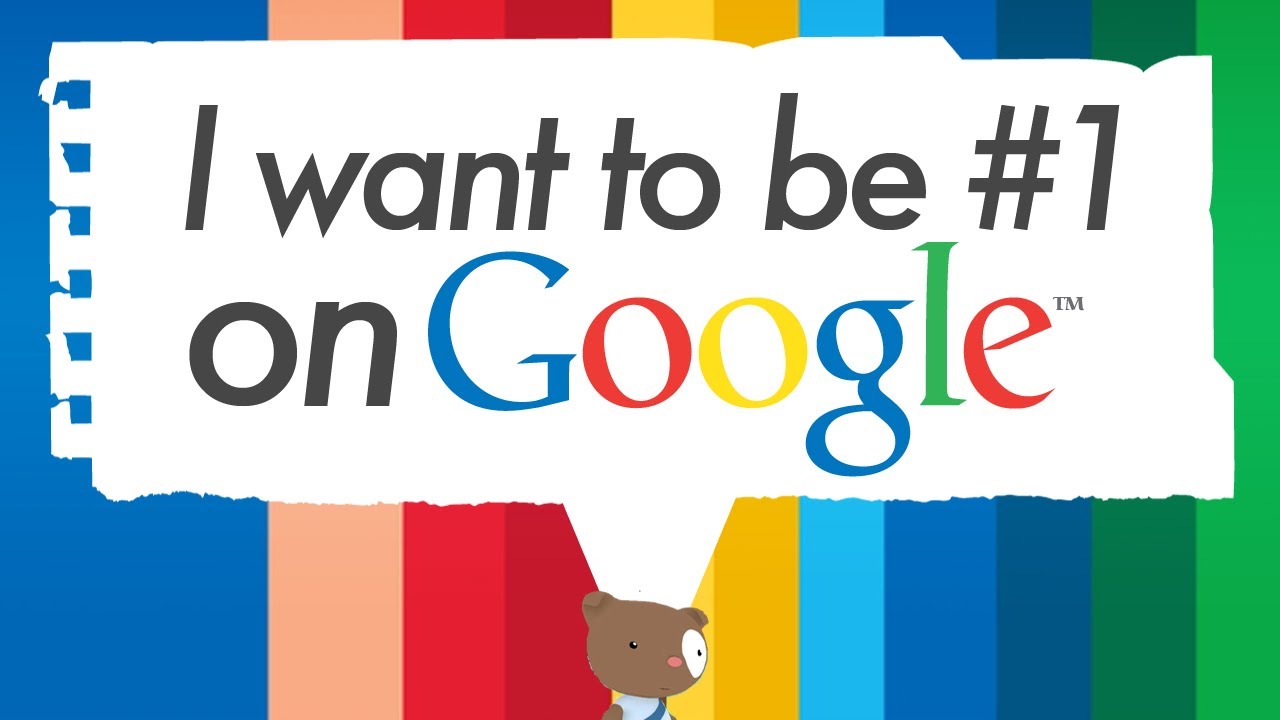 Outsource SEO services to India if you wish to receive improved ranking of your website by paying lesser amount of money. You can expect the best results in a less span of time by ethical SEO.
Benefits of outsourcing SEO services to India
There are numerous benefits of outsourcing SEO services to India. Some are listed below:
Quality SEO services at very cheap prices
More use of Ethical ways to promote a website
The option to hire a virtual assistant to get promotion done under your supervision
In India you can find SEO experts with a good hold on English
SEO personnels in India are fully updated with latest Google Updates
The timely SEO report is offered to see if the efforts are made in the right direction
The complete transparency in work with an option to talk to SEO staff as and when required
Quality content writing services as bonus for long lasting results.
No need to pay as per the number of keywords
Expect not just ranking rather a business
What is the current trend of SEO?
The current trend of SEO is totally different and highly dynamic in nature. Unlike the past, now the whole scenario is changed and now it is more of a mix of hard work and smart work. Now, it is easier to get business online as compared to expecting ranking on any particular keyword. Here's a comparison of SEO in the past and present.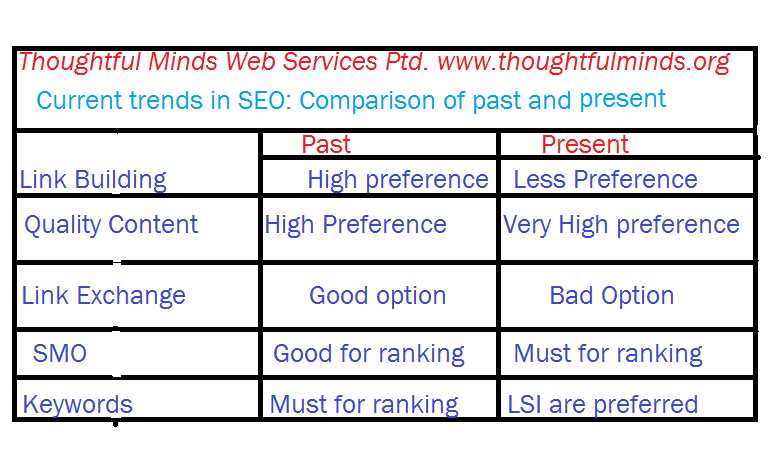 Where to get good and reliable SEO services in India?
If you are looking for good and reliable SEO services in India, then Thoughtful Minds Web Services Pvt. Ltd. is a leading SEO company in Jaipur, India that can end your search. Here you can expect ethical SEO services that are sure to bring not just your website in ranking rather would also bring business. Here we offer:
On page optimization
Off-Page optimization
Social Media Optimization
The SEO services offered by Thoughtful Minds are reliable and sure to bring results. Here SEO work is done keeping in mind every minute detail starting from website analysis, content creation, reputation management to link building. The SEO experts and content managers work in Co-ordination here and handle almost every task including twitter handle, Facebook page, Linkedin profile and local listings including Google Map creation and Google Plus account set up.
Ask for affordable SEO services in India
If you are looking for affordable SEO services in India, then ask for a free quote from Thoughtful Minds. If you wish to seek more information on SEO services offered by us you may visit our online business promotion page. Drop mail at [email protected] or visit our contact us page.