Are you having a Tumblr blog but struggling for getting more followers? If yes, this is the guide to help you get more followers on Tumblr. These are some helpful tips to increase the followers on Tumblr that you can follow for getting more traffic from this platform.
Tumblr:
The users are allowed to post audio, video, infographics etc. on this microblogging platform to a blog of short form. . In other words, interesting images are posted by people on this site of image blogging for getting more likes, followers and comments.
Read Also: Need Social Media Marketing or SMO from the top SMO company in India?
Why Tumblr is used?
The traffic on this platform is great with more than 50 million people visiting it every single month and to get benefit from the same, people make use of Tumblr. However, the main question here is that how to get more traffic from Tumblr? It might sound easy to get more traffic on this site but this task is quite tricky and not as easy as understood. Before jumping to the details, some important things must be understood:
There is a limit on posting the blogs of Tumblr. Not more than 250 posts could be reblogged or posted in a day. Out of these, the limit on photos is just 75 and the remaining ones could be posted in the format of textual content.
Only 250-300 could be made friend in a day on Tumblr and it is not possible to extend this limit. So aggressive following must be avoided.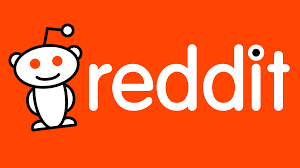 Read Also: Drive traffic through Reddit- Best Digital Marketing tool and promote your blog
After getting note of these important points, let us now come to the details of getting more followers on Tumblr:
How to increase followers on Tumblr?
Be it any platform of social media such as Facebook, Twitter or Tumblr, more focus is kept on quality and not on quantity. However, the fact is that for boosting the reach online, at least one of the networks should have more followers. The posts cannot go viral and a thriving online network is not possible in case you do not have social followers. So follow these tips for increasing followers on Tumblr:
This is the first important thing for getting more followers on Tumblr. You need to follow people so that your followers can increase. For this purpose, following tricks can be helpful:
Find the top people in your industry and follow them on Tumblr

If someone follows you then do follow back

When your stuff is reblogged by someone, follow that user

Follow the user giving comments on your posts on Tumblr

You can also follow some motivating people

The follow back must also be followed
Keep the fact in mind that people follow you only when your popularity is pretty high. So getting more visibility online on Tumblr is your responsibility and for this purpose, you need to increase the count of your followers onTumblr that could be done by following more people.
Comment on post of others:
Prepare a list of people that you can follow, rebliog the posts and comment. In any niche having great traffic, one of the definite ways for getting noticed is commenting. So do not forget of leaving comments on any particular blog on Tumblr on regular basis in case you want to leverage its benefits with increase in your followers. The pattern of doing random posts with irrelevant tags does not work at all for increasing followers on this platform. More exposure is required and for increasing the count of Tumblr followers, it is important to get into radar of other people. Leaving thoughtful and nice comments is the best way in which you can grab the desired attention Tumblr. So do leave comments with URL on other blogs over Tumblr.
Use interesting pictures and update frequently:
Tumblr is the website that is based on image and users mainly use it for positing the GIF and image files. Therefore, posting funny, interesting, attention grabbing and wicked pictures on Tumblr helps a lot in increasing the followers.
Create posts that are humorous

Include images that are witty

Create memes (they have high chances of getting reblogged)
Make pictures on your own using your creativity. In fact, a huge impact is made in quickly increasing followers when posts are done with creativity and originality. Also, while browsing on Tumblr through other blogs, do not forget reblogging GIF files and images whenever you find some interesting stuff.
Posting at best times can do wonders:
Most of the people are unaware of the fact that it is possible to get more comment, likes, shares and followers on Tumblr when the posts are done at the right time. Therefore, for leveraging the most from this platform, the fact that serves as the key is timing. It is best to post when the status of maximum of users is active on Tumblr and therefore the slot between 5pm-1am best serve the purpose.
Start leveraging the power of social media for increasing followers on Tumblrquicky with the posts having more shares on social platforms. Tumblr allows posts sharing by default on platforms like Twitter, Facebook etc. automatically and there is no need to use any plugin for the purpose. Blog visitors also like it when they find easy options for sharing the GIF files, images etc. on platforms of social media. More sharing means more popularity of Tumblr posts that is helpful in increasing followers.
Notice the behavior of Tumblr followers:
Analyzing the behavior of followers on Tumblr serves to be the best way for getting more and more followers. You need to find solutions for following queries:
When new stuff is shared by you?

When you are followed on Tumblr by others?

When more comments are done?

When you reblog other's good stuff?

When the tags are used properly
This is the simple practice that can help in increasing the followers on Tumblr instantly. So, getting more Tumblr followers is just an art and no rocket science. Just make proper analysis and spend time on important factors and you can get the desired success.