"How can I make my special occasion speech a truly special one to be cherished by the audience for a lifetime?" "How can I rise to the occasion with my special occasion speech when all the eyes are set on me?" These are some of the obvious questions that netizens frequently seek answers for online when they have an assignment at hand to prepare for a special occasion speech.
GET HELP INSTANTLY
Place your order to get best assignment help
(since 2006)
---
Well, right from a formidable, awe inspiring speech with thunderous applause in a jam packed auditorium to eulogizing a departed soul with a heavy heart, the format of content would always be different and so is the style of presenting the same.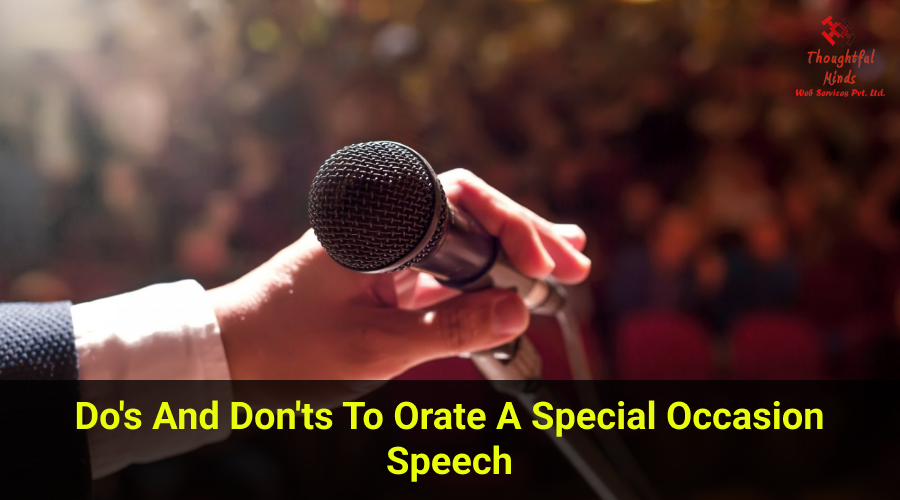 A special occasion speech is meant to connect with a particular type of audience over a specific event or context in the given period of time. Such speeches aim or dedicated to persuade, inform, praise or to pay tribute to someone in a formal gathering. Special occasion speeches are usually prepared and given at some point during award functions, weddings, funerals as well as ceremonies where you have been invited as chief guest.
Significance and Types of Special Occasion Speeches
The main goal of delivering a special occasion speech is to stir the emotions out of the people and make them respond to a certain situation or an event in a certain way. It ought to be brief, pertinent and lucid to the primary context of the given situation or event.
In a layman's term we can say, special occasion speeches are thoroughly prepared for the special events and can be informative, persuasive or both. The prima facie goal of such speeches is to inspire, inform, entertain, celebrate, commemorate or set agendas.
Primarily, there are 3 popular types of special occasion speeches which can be further segregated into different sub-categories. These are –
• Speeches of Presentation,
• Speeches of Acceptance, and
• Speeches of Dedication
They can be further divided into various categories as one can find below –
Entertainment:
• For Commemoration
• For Agenda Setting
• For Dinners
• For Banquets
• For Speeches with Healthy Humor
Celebration:
• For Weddings
• For Awards
• For Retirement Parties
• For Anniversaries
• For Public Recognition
• for Commencement Speeches
• For Inaugural Addresses
Inspiration:
• For Eulogizing Heroism/ Achievement
• For Keynote Speakers
• For Remembrance
• For Tribute
• For Important Anniversaries
• For Memorials
• For Fundraisers
• For Conferences
• For Campaign Banquets
• For Conventions
• For Sponsored Events
Is it the time for you to seek the right assignment help? Visit the below link and see when and why professional assignment writing service becomes an inevitable part of your academic journey.
Special Occasion Speech: Have a Preparation Checklist
Being familiar whether we have the correct idea and approach while preparing our special occasion speech is extremely critical. Right below we have a checklist to help determine whether we have or not.
• What is the occasion of the speech?
• What is the role for you to play in the situation?
• Who is your target audience?
• What is the prime objective of your speech?
• Are you planning to seek professional speech writing help?
• What is the amount of the time you have to complete the speech?
• Should the speech delivered by you be formal or informal?
• What is the ideal time for you to deliver the speech at the event?
• Which are the points that you should avoid while speaking at the event?
• Are you delivering the speech for yourself or on the behalf of someone?
• Can you integrate anecdotes or personal stories to your speech?
The selection of the right words can make your speech more impactful. Similarly, the selection of taboo words can ruin the same. Click the below link to learn the art of preventing them at the right time.
Do's and Don'ts While Giving a Special Occasion Speech
If you are hiring paid speech writing services online, then chances are high experts will take care of all the due requirements. But in case you have decided to pen down your short occasion speech yourself, then there are a few do's and don'ts that would require a special mention. Let us look at the aspects that you required to remember and take the care of-
• Always be precise with the names, titles and all the other relevant data. The last thing you would want is to address the wrong boss's name (or designation) in an important corporate gathering. So always be ready with your homework backed by proper research and use the correct information.
• Always keep a check on time. The people gathered on a special occasion are either partying or grieving. Never bore them up or hog up much time from others' speech time by delivering a long, mundane speech. Rather, keep the special occasion speech up to relevant points and sum up quickly.
• If you planning to make assumptions about the knowledge and intellect level of your audience then simply shun the idea. Conduct adequate research and gather concrete information regarding the person, the event, or the organization about which you are invited to give special occasion speech. Always try to deliver a personalized speech to easily connect with the audience.
• Always believe in concluding the speech on a positive note. Irrespective of the fact whether you are delivering a eulogy, toast or roast. Indeed, we all can understand that it is too much to ask when you are upset or recently lost someone. Nevertheless, always use upbeat and optimistic words and language while delivering your speech.
Including good-natured humor to light up a gloomy atmosphere is not a bad idea at all. Even when you are delivering the speech at a serious occasion like a funeral. Take reference to a few funny habits of the deceased person and state how you always used to find them amusing. That will certainly lighten the mood and even allow others to remember and cherish the memories of the dead with fondness. Avoid using vulgar jokes or double meaning words while delivering the speech.
• It is always recommended to avoid the use of clichéd words or lines. There is always a tendency to get carried away by general speech phrases or sentences. If you are fond of writing down your own speeches, then to overcome writer's block, the best way is to immerse yourself to research. There is a smarter approach in which you can navigate through various special occasion speech topics as well as use a thesaurus for seeking relevant synonyms in order to elevate the oratory standards of your speech.
• Always stay polite and courteous while writing and delivering your speech. It does not matter under what circumstances you are delivering the speech, your courteous and polite outlook will always leave a positive impression on the audience.
• Until and unless you are giving speech in front of a highly technical audience, try to keep it short and simple and easily resonating to a layman. Try to finish the speech preferably within a duration of 7 minutes. If you are planning to give a longer speech, always consult the hosts beforehand and confirm whether it would suit their prearranged programme timetable or not.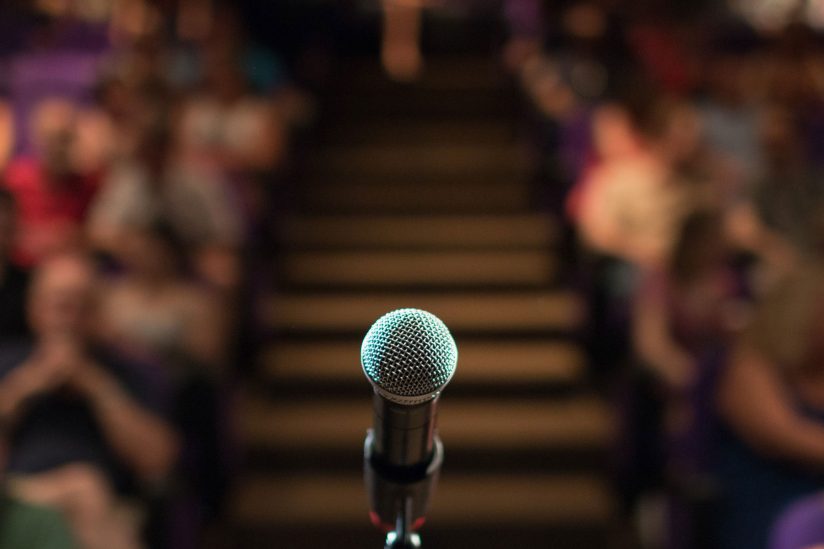 Are you feeling apologetic towards hiring expert help from outside to fulfill your public speech or assignment writing needs? Click the below link to learn why you should never feel down and stay happy and confident to hire the most professional writing services online.
What Have We Learnt?
When we are preparing ourselves for special occasion speech, it is imperative to pen down the content as per the occasion. Whether you are firing up the motivation, eulogizing or paying tribute to somebody, the content and the style of speech would always be different. Always stay prepared with the do's and don'ts and never hesitate to seek special occasion speech writing services from a professional agency. The experts would work on your speech content word by word to ignite the emotions as per the aura necessary.
How Can We Help?
Thoughtful Minds is a global brand and one of the most prestigious online assignment help agencies. We enjoy an illustrious footprint across different continents for the last 17 years helping students, professionals and public figures with different prerequisites, including speech writing requirements. Visit assignment help and get the written speech delivered within the deadline. So, it would not matter what the occasion may be, our paid special occasion speech writing services will make sure that your presence on the stage always ends up with an awe-inspiring applause.