No one can deny the fact that for most of the students the beginning of every school year evokes a bag of mixed feelings. On one hand, we would be extremely happy and excited to see peers and friends once again after a prolonged summer break. On the other hand, there would be a constant fear and uncertainty of the piles of assignments that are about to come on our way. It is always a vicious circle where we always remain uncertain about the quality of assignment writing and on time submissions, and the fear of missing the cut-off grades necessary to compete on the next level after passing the course.
GET HELP INSTANTLY
Place your order to get best assignment help
(since 2006)
---
Introduction
Understanding the core reasons behind our academic failures related to homework assignments is what we are going to discuss in this piece of writing. Once finished, it would be easy to realize where are we actually lagging and what is the correct approach to submit the homework on time and safeguard important assignment grades.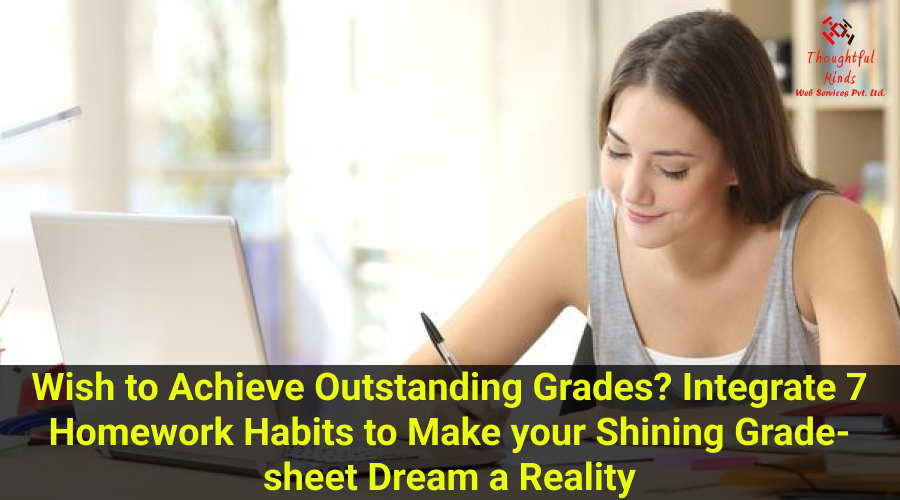 There can be multiple reasons for our downward spiraling grades. But for most of us, the easiest way to escape the situation is to blame our teachers, our school, our parents, our education system and not to mention, the whole world for our mediocre to substandard grade points. But what we forget to mention or blame are our lousy homework habits. Which indeed, by all likelihood, the biggest culprits. To share the truth, it is not our homework but our homework habits that do have a chunk of impact on our grade points in the classroom. Well, poor habits to be precise!
One may ask, what is the link between the two? It is not the rocket science and everything will be crystal clear in the paragraphs written below.
Explaining the Not-So-Inscrutable Connection between Good Grade Points and Good Homework Habits
According to the latest study conducted by Dr. Harris Cooper, a professor of neuroscience and psychology at the Durham Duke University, North Carolina, USA. He and his colleagues, performed an intense research across the years 1987 to 2003 to understand the impact of homework over the test performances of the students.
He conducted the study and compared the two groups of students- one group featured the students assigned with homework and the other group featured those who were not assigned with any kind of homework.
He inferred the fact that those who had finished their homework accurately and regularly, scored very well in their tests by the term end in comparison to those who did not. Well, the submission of incorrect homework would not generate any difference as it showcases the fact that we have not learned anything at all.
The research also substantiates the optimal study hours and which indeed should be an integral part of the daily schedule of every student. For the students of high school, Harris says, time contributed to finish homework every day should at least be of 90 minutes and it is advisable not to exceed 2 and a half hours under any circumstances. In case it does, the goal of assign homework (to help grasp the concepts better) would be utterly defeated.
So as we can see, our homework habits play a critical role when it about our grade scores. It is an ideal time to buckle up and correct our habits before it becomes way too late.
Do not know how to proceed? Do not worry! We have got all that covered. In the next section, we will introduce the most effective homework habits to bring out the most decisive change in the academic performance.
When we are entering the foreign soil for the sake of pursuing higher studies, it is essential to possess certain skills well in advance. Read the below article to learn how to prepare oneself with the life skills before setting foot on the foreign land.
Homework Habits Students Should Religiously Follow to Achieve a Straight 'A'
Perhaps you are not the nerdy neighborhood kid with that geeky pair of specs. Following a strict homework regime at this moment might seem alien to you. You would rather spend the whole day engaging in cool stuffs and your homework would probably be at the last (or second last) on your daily to-do list. But at the same time, you are fed up of getting nagged by your parents and are really feeling down by getting a 'C' or even a 'D' for that matter.
So, let us learn how to make the daily homework least time consuming and painstaking state of affairs. That can be seamlessly achieved by incorporating effective homework habits. You will always find yourself zooming through that math or essay problem, and even learn the concepts up to the grass-root level.
These habits will indeed reflect positively over your subject grades.
The following is the assignment help that we are recommending you to enhance the homework habits that would pave your way to get a shining grade-sheet –
1. Kick-start Your Homework At A Fixed Time: If you suffering from the habit of procrastination, then this habit will bring in regular homework routine. By sticking to a routine, your mind and body will never find it challenging to acclimatize themselves to this habit. One would be mentally prepared to confront this task beforehand and thus, overcome the feeling of dread and paranoia normally associated with the homework. In case there are occasional lapses in your schedule, then do not worry about the same. They would never disrupt the homework routine permanently. Simply get back to old regularity as soon as the cause for the lapse has been eradicated.
2. Organize (also Decorate) the Homework Den: Your den ought to be your no disturbance zone. When we keep ourselves decorating our study den, then it spontaneously provides us the creative license to make the homework more fun. Never hesitate to put up the posters of favorite fictional characters, music artists or movie stars to make it appear like an exciting zone instead of a dull one. The part and parcel of making your own homework space is stocking it up with all kinds of things necessary (or rather destocking some of the unnecessary goods for that matter). Load up onto the planners as well as post-its in order to organize the tasks as per the priority order of the subjects. It is essential to keep the planner updated every day to line up the things for the day as per the priority. Besides, make sure to stock up all types of books and stationary that might come handy. Keep the study room TV and smartphone free zone to eschew unnecessary distraction. When we are not distracted and catch up the pace, we tend to finish the homework much faster. After that, we can always binge watch our favorite show episodes online.
3. Compete with Oneself to Set Goals Each Day: It is a universal fact that the best form of competition is self-competition. When we are motivating ourselves to daily get better in each aspect, we are actually honing ourselves to get better in each subject, particularly the ones we are weak in. There is no harm to throw in a timer and find out whether we can accomplish a task within a set time frame or not. If we do then it injects an additional dose of confidence. Do not stress it out in case of unable to cross the line. Simply take it in a healthy spirit and switch to the next task.
4. Make the Homework Fun:
"My life is a black hole of boredom and despair."
"So basically you've been doing homework."
"Like I said, black hole."
― Kiersten White, Supernaturally
Indeed, we can very well understand what first crosses your mind when you hear the word 'homework.' Especially when you do not have a reliable assignment writing services provider to watch your back every now and then. But as you have decided to finish the homework without professional homework help, let us help you with the basics to never stress out yourself. You can always begin with some soft, ambient music playing in the background to de-stress without hampering the concentration necessary to submit the homework on time. Also, taking a 5 minute Sudoku break is not a bad idea at all. Playing crossword between your English homework will always hone your skills and ability with new words. There are different kinds of educational apps that can make your learning more fun. Some of the apps that are worth mentioning in this area are My Gradebok, iHomework, StudentLife Organizer, etc.
Always compete with yourself and never hesitate to reward yourself when you successfully accomplish the set of tasks for the day. The reward can vary from a chocolate to a burger or watching your favorite movie at the time of dinner. But always believe in the fact that your reward is worth the hard work invested upon self improvement.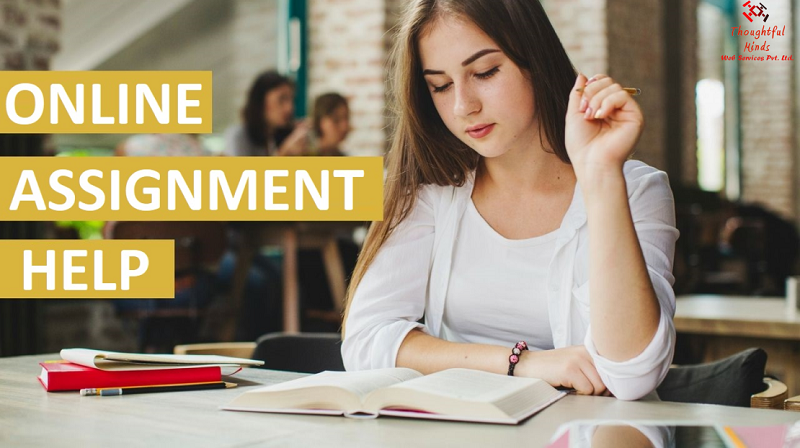 Wish to write an effective literature review? Learn all you should know at the below article and hone all the necessary skills required to create better impact in a matter of a few minutes.
5. Never Compromise on Health: It does not matter what amount of homework we get. If we are trying to complete the same by putting our health in the backseat then it will do more harm than good. It is simply due to the fact that a worn out body or mind would add nothing but wrong answers to our notebook. The lack of focus due to exhausted body and mind would also prevent us from learning the concepts in the new chapters. Besides, the very next day, we could constantly find ourselves slumping in our classroom seat, listening to the lectures of the teacher with half-open eyes and a blank mind.
It is strongly recommended to sleep 8 to 9 hours a day and consume healthy food. Exercise or get engaged into some other type of physical activity and allow it to function as an excellent therapy for the brain. Mark the above mentioned practices in routine and transform them into a habit.
6. Do Not Attempt All Homework for All Subjects in One Go: If you are cramming various subjects into one single study session, then what we can say is a big NO! If you are an all-nighter then also it would be a bad idea. Your mind eventually turn into a jumbled mess and various information may even mix-up, making it harder to recall that one single answer that you require the most. What is the simplest solution for this mess? Conduct the study within subject-specific breaks. For instance, in case there is a daily homework schedule of around 90 mins, divide the overall time into 30 mins of equal blocks with each block dedicated to the homework of different subjects. This way we will retain everything that we learn, and will forge the path to become a successful student. Always remember to fetch a break of 10 to 15 minutes between each and every block to offer the mind the time to process the learnt information and fit into the cognitive database. Besides, try to kick-start with the subject that you find the most difficult one.
7. Defeating the Devil of Procrastination: When it comes to growth and personality development, procrastination is a pure evil. Rather a tempting evil that always compels you to stay inside the comfort zone. We all really understand that it is never easy to sit down and finish the homework, especially when our buddies call us out to hang out with. Even when that is not the case, it might be due to the fact of being inherently lazy or not fond of the subject at all. It is recommended to urge oneself up when the procrastination strikes and get the initial pace with the homework. Once we get that initial focus and pace, things start to run smoothly.
So, these are the 7 homework habits that we prefer to share with our students besides offering them professional online assignment help. Additionally, we also suggest students to always plan ahead and even prefer to study in sincere groups to share concepts, knowledge and ideas for an inclusive growth story.
Do you have to prepare a pertinent research proposal as your next homework? Read the below article to improve your chances of penning down a proposal that can actually do the trick.
Conclusion
We fully hope that the above mentioned expert advice would help you to attend the next homework assignment with full confidence on your own. But if you are looking for a highly trustworthy and reliable brand to look after your online academic help needs, then also you are at the right place. We can help the students across the world with online assignment help related to different writing formats. Be it seeking professional essay help, dissertation help, case study help, thesis help, report writing help, research paper writing help, PowerPoint presentation (PPT) to mention a few.
So, do not panic anymore with the lack of conceptual clarity, tight deadlines, plagiarism threats, or pressing personal distractions. Our paid assignment help can assist you out with plethora of subjects and assignment topics. Just visit academic help and see what sheer difference we can make in your academic grade-sheet.