There are many factors responsible for the profit of an affiliate website. Product review alone will not help. You must consider other factors too such as branding, online marketing, website design, attractive logo, presence on social media, etc.
It is essential to build trust among visitors. In affiliate marketing, looking professional in your niche industry should be of top priority for marketers. This helps in longer existence of the service. Do you know what can make your affiliate website profitable? Use these top factors to make a remarkable difference in your website:
Also Read: Tips To Make Your Affiliate Site Profitable [Infographic]
Outstanding Content –
Content with low-quality cannot help your business grow. User's need can be met with quality, unique and authentic content. You must find out various ways in which you can offer informative content to your readers.
While generating product review, make sure to mention the pros and cons of the product. Don't just explain the reasons why a product should be purchased by a visitor. This will build trust among your visitors. Research well before offering an information. It should be accurate and to the point.
Additionally, the information you provide must help visitors make a decision that's profitable. If the product video or article talks about the introduction, the content should provide more information to give a clear idea about the product. This will help in converting the lead with whitepapers, emails, etc.
Most newbie online marketers move to affiliate marketing just to earn money. However, the marketers with outstanding content will standout from others and will outperform. If you can't generate quality content, you can go for professional content writing services.
Quality SEO –
Authentic content and SEO always goes hand in hand. Keep reading to look at the other considerations.
Most often, affiliate websites depend solely on organic search traffic. It means if you don't drive traffic from various sources, you can lose significant leads. What if your site gets penalized by Google or any other search engines!
Affiliate websites are a part of PBNs (Private Blog Networks). Online marketers today are much smarter and are aware of ways to set their different blog networks.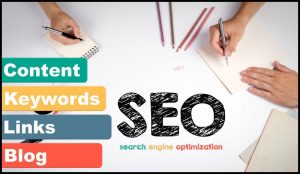 Backlink plays an important role in affiliate marketing. If you want search engines to find your site, you must generate strong backlinks. You can rank higher on SERP with high-quality backlinks.
With strong SEO your affiliate site can gain long lasting success.
Uniqueness –
Is your website unique from others in the industry with the same niche? If you are not sure, then creating a profitable website could definitely help grow your online business.
There are various ways to standout from others, one of the simplest ways is to have a professional website. While developing a website, you must take care of the quality of content, navigation and page layout. These are the essential components of a website.
Customers must always have a good experience while visiting your website. Provide a better experience to your visitors than your competitors. Try offering more benefits. Ordering products should be convenient. Provide relevant, informative, valuable and engaging content on your site.
Therefore, it is essential that you offer an extraordinary experience to your customers. This will make you more legitimate.
Choose a Profitable Niche –
There are niches that are profitable for a short duration. After a while, they become obsolete and people start losing interest in it. As a result, profit declines.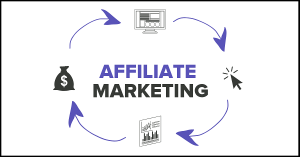 If your products are evergreen, customer's interest might fluctuate but in the long term it will help you earn huge income. Additionally, you should keep adding new products in your niche. Expanding your niche will boost your revenue.
Health, fitness, technology, etc. are some of the evergreen niches.
There is a strong competition in these areas, but you can easily find products that are top selling. Keep researching to stay updated with latest market trends.
Varied Income –
Adding income streams on your website will help you earn more money.
It might sound simple, however there are challenges in it. There are chances that adding a new product might not help you earn enough income.
Keep looking for ways to increase your business opportunities. There are various affiliate programs too, you can take advantage of that. If you get good amount of traffic, you can sell advertising on website.
Keep looking for possibilities to grow your business. Otherwise, you may not earn revenue beyond a limit.
Final Thoughts
You can make your affiliate website profitable using various factors. The most important factors include outstanding content, quality SEO, uniqueness, profitable niche and varied income.
You can meet your financial goals and build your online presence with these considerations.
Wish to start an affiliate website, but don't know how and from where to start?
Finding it hard to rank your affiliate website?
Have doubts related to affiliate marketing? AND FINALLY
Need high quality content for affiliate website that attracts click?
If any of your answer is yes, mail us immediately at
Read our reviews to know why we are No.1 choice for affiliate marketing websites.
MOST RECENT CUSTOMER REVIEWS
Overall rating: ★★★★★ based on 283 reviews
Thumbs up from Ankit, Hyderabad, India
★★★★★
"I am an affiliate marketing personnel running a blog on Amazon affiliate products. I was trying luck for more than 2 years but failed to get any results. Fortunately, I got in touch with Thoughtfulminds. Today I am getting $70 paid every 3 days. Cheers to them:)" – Ankit, Hyderabad, IndiaThumbs up from Thomas, USAbai
★★★★★
" I wanted to start an affiliate blog but was not knowing from where to start. While surfing I got the name of Swadesh and thought of trying this company. I must say he is a gentleman as he delivered what he promised. I got a site developed from them with full affliliate content. Even he is the one responsible for getting clicks on that. In all he is taking care of everything and must say he is doing a wonderful job."
– Thomas, USAThumbs up from Margarita, UK
★★★★★
"Affiliate networks are hard to find, especially the real ones who actually pay. I was just knowing Amazon and was earning nothing until I contacted Thoughtful Minds. I know they are good with affiliate content, but was not knowing they are too good with promotion of affiliate sites as well."
– Margarita , UK