Are you done with writing a B2B White paper writing or B2C whitepaper writing and willing to spread it? Have you already added a link to download Whitepapers on your website and shared on social media and other channels? If yes, then half of the task is done! Even if you are not comfortable writing a white paper, there are white paper writers available to do it for you. Yes, now you need to get it published on authority sites that could pass good amount of readers as well as leads to you.
We mentioned the terms B2B whitepapers and B2C whitepapers. Just in case you are not familiar with the terms, here's the difference between B2B Whitepapers and B2C whitepapers.
If you have a budget between $5,000 and $10,000 or more, then platforms like Knowledge Storm or Tech Target are there to help you out. You can expect good number of downloads and even expect good leads from these sources. But do you really have the amount as mentioned above for distribution?
If your answer is no, then here are few sites to help you publish your white papers for free:
1. Find White Papers.com: If you know how to generate leads with compelling white papers, then sources like Find White Papers are there to publish your quality paper. There are as many as 300 categories, ranging from Technology to IT sector, to help you submit the paper in the right category. It even offers you an option to promote your white paper by paying some money, along with big names like IBM, Microsoft etc. More than 600 tech related companies are there showcasing their papers. If you wish to join the list, simply click "List your papers" option that is mentioned on the home page's right side.
2. Tech Republic.com: Here you can avail both the options, either spend a good amount of money posting your paper or opt for the free option. This platform claims to hold the biggest collection of technical papers, case studies and what not. In order to submit your paper, you need to click on the right site, "submit your paper" link.
3. Bnet.Com: This website is intended to help business executives get rid of business problems. In order to submit your paper, you need to click on "white papers" tab mentioned in the top menu. There you can find listings that are offered as per the job function. For instance, finance, marketing, engineering etc). In addition, option is there to post by industry like retail, government, construction etc. Although you may get good exposure by paying $3,900 a month, but free option is also there to help you out.
4. Web Buyers Guide.com: Irrespective of the fact, the name of Ziff Davis enterprise is associated with it; still white papers can be registered and posted. There are editors available to post under 500 categories. If you wish to submit your paper, click at "Submit white papers" link at the bottom of the site.
5. On White Papers.com: For IT oriented papers with topics like e-commerce, CRM etc, this site is a boon. Here also you can expect both paid and free options to publish your whitepapers. In order to submit your paper, you need to look for "Get Listed Now" mentioned in the top menu.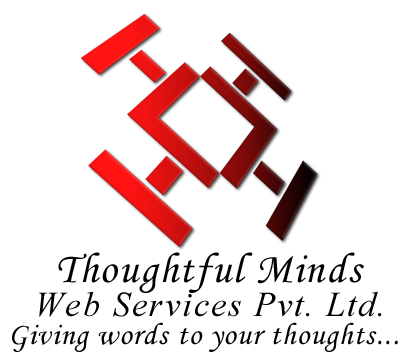 Thoughtful Minds is 11 years old content writing agency based in India, offering content writing services and specialized branding services including digital marketing. For knowing more about services, white papers, academic writing, visit daily updated blog of Thoughtfulminds.