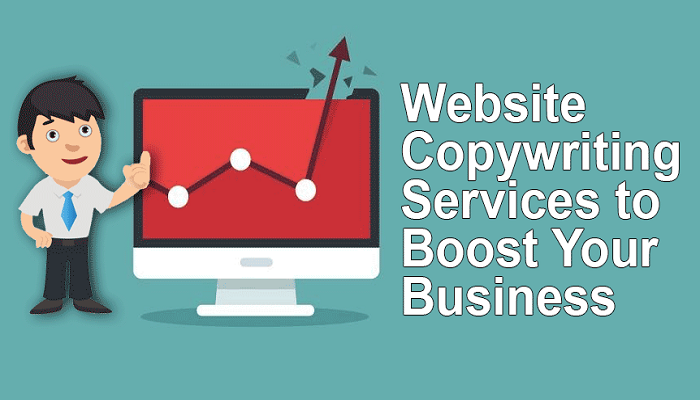 When it comes to marketing and sales, the best factor that can help get the desired results is maintaining the website that is frequency updated and attractive as well. In this regard, you can get help from content that is written well since this will make you stand unique in every manner whether it is the site, in emails or others things related to marketing.
The problem comes when desired skills and time required for creating content that is professional and polished to make best impression is not there with sales agents. This is where professional copywriting services play significant role.
It is not just the matter of writing but the skill of writing attractive content that can pull the audience together. Numbers of cases are there in which the content is written by business owners themselves and then this impulsive choice makes them regret on the decision. This is the reason why professional copywriting services are hired in order to get the benefits offered by them such as:
Strategy of marketing:
The content created by professional copywriters in the team of Thoughtful Minds is based on solid digital marketing strategy. They are well aware of several concepts of marketing and create content with the utilization of business features, vision, market benefit and target audience. As a result of this, the business strategy is improved that serves to be helpful.
Precise content:
There is a great difference between online content writing and theories or essays. A large section of website text is a blend of questions and answers. This is done because customarily, the product or service is described in the site since the demand of present era customers is to get more information about a service or product.
Tool of marketing: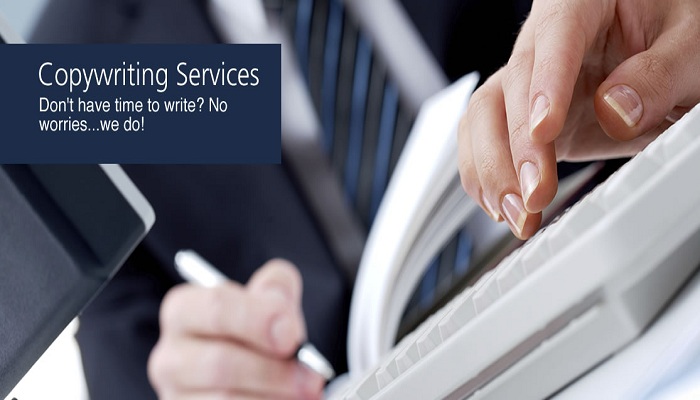 With the advent of time, the site starts acting like a tool of marketing. With this, it becomes equally important that this marketing tool is not like a self promotional or annoying megaphone in market. The good marketing tools used in SEO services can help capture leads, push content and is also helpful; in converting the leads in sales.
Accurate materials:
The professional copywriting services offered by our team at Thoughtful Minds develop content that is web page specific. It is taken care of that there is a difference between printed material readers and online content readers.
In general, the search of most of the online readers is for data that is bite-sized. They look for specific information that can precisely answer their queries and not for deviations and sales language.
Strategies of SEO: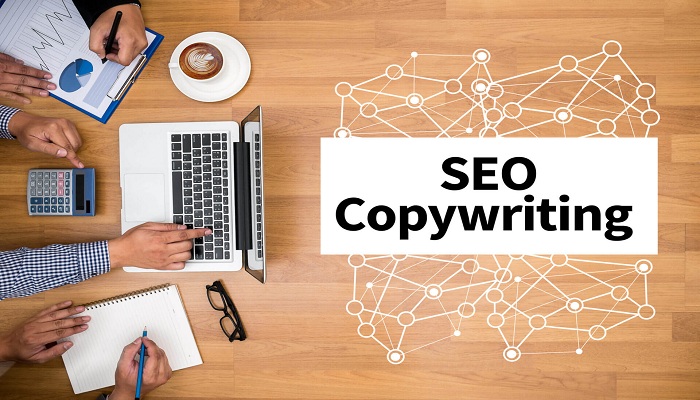 Several strategies of SEO services are also used our experienced and skilled copywriters. For example, keywords are inserted in a meaningful and natural manner. This helps assure that search engines like Google, Yahoo etc. are able to spot the pages that is any site's ultimate aim.
Merge with the designs:
The texts that we draft in our copywriting services are able to communicate similar to the website designs. It is important to understand that readers look for texts and website designs communicating in same manner and same factors are taken care of our expert copywriters.
Impression must be professional: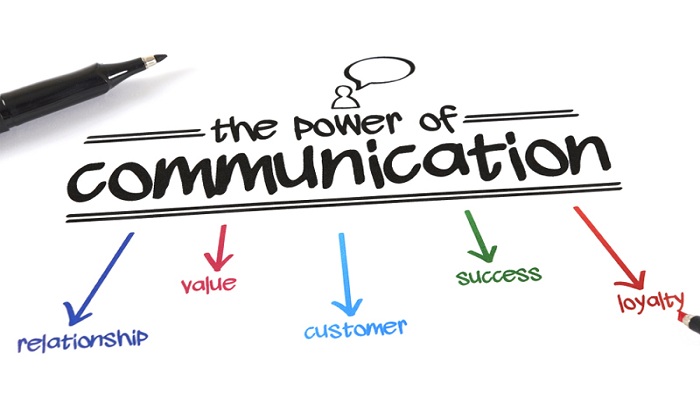 Another important factor of copywriting services offered by us that acts as an advantage is that the texts are given a professional impression. The sites written by us are free from errors, have precise data and are remarkably encouraging as well. With this, the brand is able to get professional image creating the decisive impact of whether the webpage is worth staying or should be left.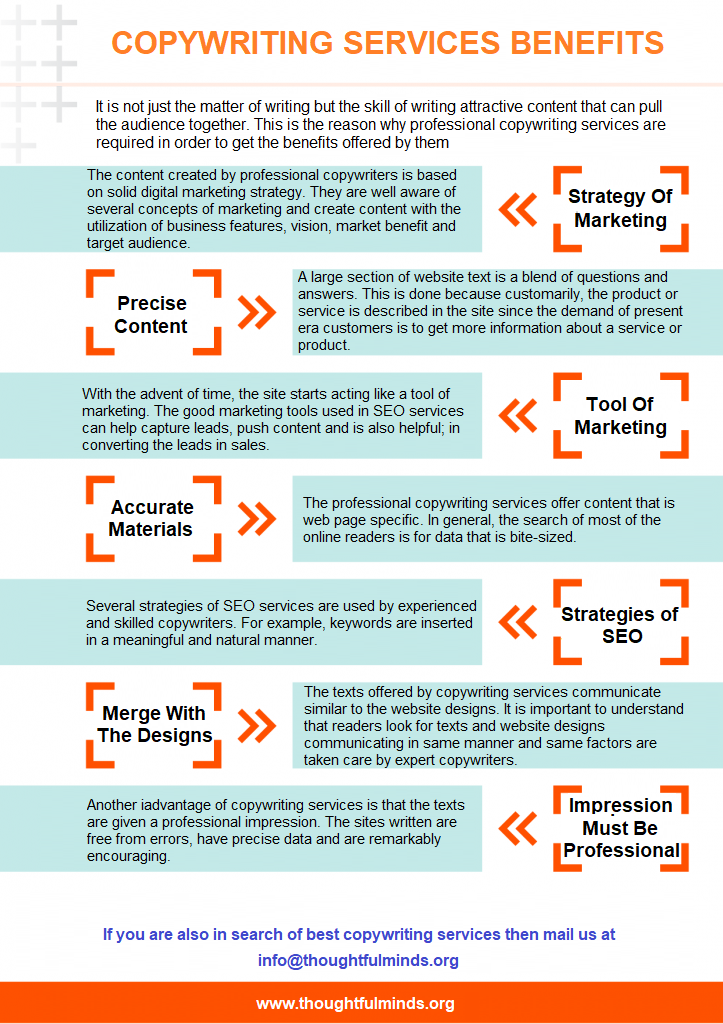 At Thoughtful Minds, our team of experts offers copywriting services so that customers can enjoy all the above mentioned benefits. If you are also in search of best copywriting services then we are here to help you. Get in touch in with us and let us know your requirements at: [email protected]