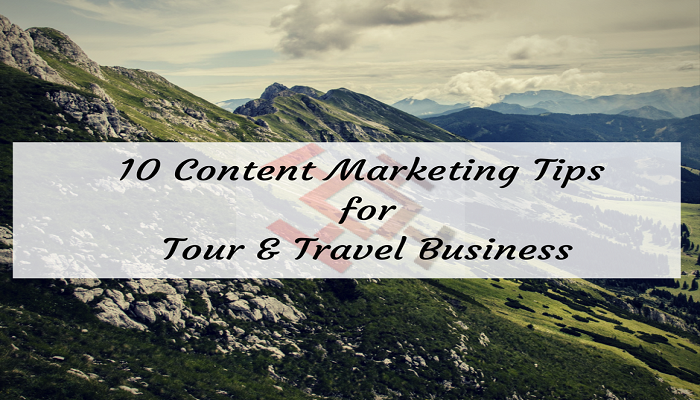 This world is a beautiful and attractive ocean of numerous surprises and those who travel, can only feel the splendid feeling of it. When you travel you can experience how marvelous this world is and life is much.. much.. beyond the monotonous scheduled life. Travelling is the only delight where you gain the most by spending your time in it. Most of the travel experts would second in the fact, that though we all love vacations; but selling a vacation is toughest of all, as here we don't sell products, but some most exotic ideas and dreams.. But as said, nothing is impossible, we at Thoughtfulminds know what is that X factor required to make your tours and travel business a huge success. Let's have a look at few of the best content marketing tips for tours and travel industry and at any point of time, if you wish to know about magical content writing services for tours and travel websites that has done wonders for brands like Trivago, Make My Trip and other huge travel portals then don't hesitate in writing to us.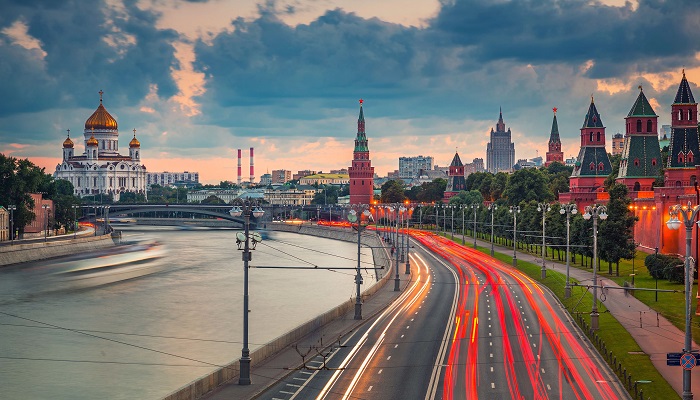 As we are very well acquainted to the fact, that the success of any business relies on the potential of its content, but the travel business is blessed to be away from this fight. As in the travel trade the traveling joys and experiences are all well cherished by most of us, all that is required is to carefully pick these ideas and pack them in attractive and fancy drapes of love, joy and adventure.
Fortunately we are born in the times when the modern technology has spread wide in our day to day life and has its deep impact in all the spheres of our life. The human gestures, emotions and experiences are best shared and appreciated via the use of modern technology and its very important impact is on the travel industry as the consumer and marketer both take benefit of it. In the trade that sells dreams technology acts as the facilitator for both the provider and the user.
Technology makes it easier for the customers to search for the apt holiday packages and the destinations that one is planning and longing for from the huge amount of available choices. The prevailing neck to neck competition in the travel sector is best represented in the huge number of available options of tour packages that the travel companies offer. Now apart from competing to the next door competitors, one has to be aware of the wide spread market strategies and plans that the big brands and young entrepreneurs offer in the sector. The most tough part of the story is that now the clients don't wander from one office to another searching for their needs but, at the comfort of a click search it all online. Stating this one thing that is crystal clear is that if you want to be the master of the game, you will have to maintain and update your content high. It is easy to say, but complex to maintain. Other than the content, you need to keep a check on reviews, travel blogs, social media.. in simple words you need to have the best digital marketing services in India. ( When we say best we mean it… click to know why they are best and why we hold the best digital marketing portfolio in India)
As we are well aware of the fact that gone are the days when one would expect the customers walking down to their travel and tour offices to find their perfect destinations, hotels or travel agency tie ups, or the choice of package that they need. On the contrary travelers have a huge options to choose from, without taking any pains of long wait and plans. Now a day's great holiday and outing ideas are sorted just over a chit chat with friends and family and are finally crafted and executed by the final verdict of a trust worthy travel agent.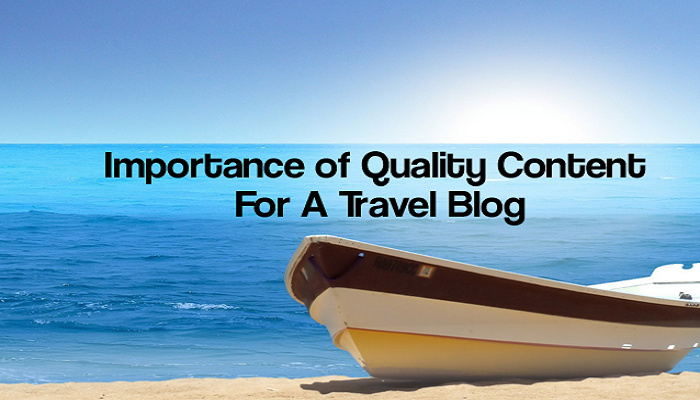 But one can mark my words on the fact, that before approaching the agent, the consumer does a lot of home work at his own and try to figure out the best that they can negotiate for. And we can bank on the fact that apart from the prevailing competition of fellow sector competitors , search engines like Google, and many more opens the imagination windows of the consumer. And as we all know that Google does answers most of our queries it also gives us an option of making comparison between our choices with the ones available in the market. So now imagine how much hard work it calls for, to be in the market and stay strong to the massive bodies who are omnipresent and Omni available. Won't you want to rearrange your facts, figures and structure to make your business flourish..!! Off-course you will have to..
Be the solution
All that you need is be ready to mould in the best of customer needs and make them feel special that you are there to serve them the best. Keep your content high, and also be open to recreate it as and when required.
Focus on the needs of the individuals
Before you create any content or plan , you have to segregate each offer as per the clientage you are targeting at. Remember the same pack needs to be differently packed to attract different individuals. Broadly the first two segregation of the group is among two kinds
i) The first kinds are explorers who wander and love to cherish all that comes in their way, ones who don't look for made up stuff, but want to dive in to the actual essence of the place and experience the deepest roots and highest highs of it.
ii) At the same time there are the second type of travelers who want every moment to be well planned and executed, as they want to keep it safe, secure and luxurious for their loved ones.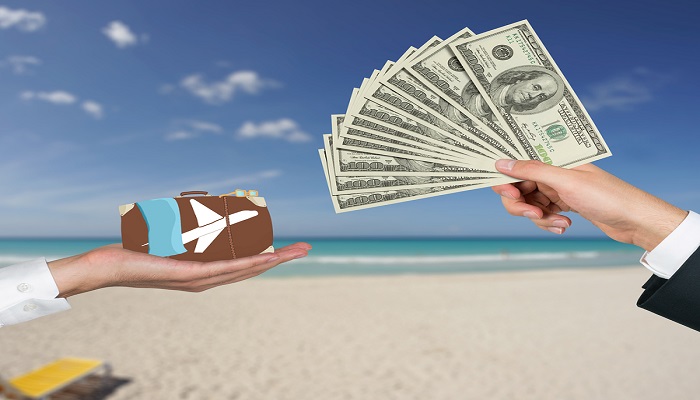 The next bifurcation of the customers is based on the money factor. This scale is little complex because here the band is not only in the hands of the service consumer, but also firmly griped by the service provider, as in to whom do they want to cater and deal with. There are a certain providers who entertain only the cream elite class, and at the same time, there are also the ones who are happy to serve the middle budget consumers. The bottom line remains the same for both the types that your initiatives shall move in attracting the masses of the classes you want to deal with.
There are some great ventures who have there well scaled customer types and who have channelized things in the very planned way. But at the same time there are also some new aspiring and comparatively much young and small names, who are managing great plans and providing awesome and delightful holidays to the seekers of all classes.
You could be at any firm of travel and tour. Right from being a hotelier, travel operator, tour curator or what so ever, you must master the art of gaining experience from each and every moment spent in sector, and you must recreate the magic of each moment more beautifully to the ones who approach to you.
Be your own back up
If you are at a stage where you are employed by a boss or a brand and you have the privilege of being with your clients and travel with them, you are at an absolutely win.. win.. state, as you have the maximum opportunities to capture the delightful moments of love, joy and thrill of some great holidays. And here again thank the technology as all your clicks can go viral in the sector via the prevailing social networking sites and other websites.
i) Camera Captures – Moments captured in camera are one of the best way to enrich your content, as it is one of the easiest and widely appreciated way to communicate ones experience of holiday. There are some popular websites that host the web pages of holiday experiences and are visited by a huge number of followers regularly. These sites promote some really innovative styles of traveling in groups of likeminded people. Few of these pages are so popular that the ones who follow them actually plan their next trips to the places showcased on these pages, with a positive hope of having the same fun and gala times as captured in these pictures. Company's very smartly in cash the happy times of the guests as a magnet to attract the new guests by using these pictures on different web pages, as nothing can beat the idea of using really experience as compared to the made up ones.
ii) Moving camera – Another way of using your camera is recording the experience and thrill of your holiday in a video. Be it the scenic beauty of natural spreads or the exploration of an adventure holiday every moment happening can be captured in the form of a short movies. Travel agencies also make short movies on the experience of journey, hotel stay and sights visited by the clients along with their personalized interviews; which are later uploaded to some host web pages, where the aspiring travelers view them before finalizing their holiday destinations. These videos are actually ;popular among the people as they give an even more clear view of the upcoming holiday.
Seek the ones you serve
i) Cherish the customer clicks – One common factor noticed among travelers is that most of them want to capture their experience in form of camera stills or videos. So rather than spending piles of money on made up commercials, ask the prestigious guests to share there personal captures with you. These real shares will gain you much more popularity than any fake ones, as the new would be clients will find it genuine and trust worthy to hear it from actual travelers. If you want you can also share these videos, photographs and their experiences pen downed in words on different web pages.
ii) Be present on the social networking – Some real time social media like Facebook, Instagram, Pintrest etc are really exceptional sources of some real marketing without spending any huge amount of money. And the best part is that your team does not need to take much extra effort for updating them, as the same content with little touch up and scripting can be used on different links. All that is required is a careful selection of the content to be shared on different pages, as each serves different kinds and purpose.
iii) Be around every where- Study says that the modern and intelligent travelers leave no stone unturned before finalizing their holidays. Be it the destination, hotel, agency or even the route, travelers make a good research before making the final move. The travelers bank a lot on the experience of the people who have experienced the same package and experience before. There are some agencies who not only recommend but also certify the brands that they are associated with them and goes without saying that these brands are highly trusted and looked up to by the travelers for their trusted services. In fact now days there are special channels specially dedicated to travel where you get all the information and updates that you long for, these channels can also be a great option to share your content with and get popularity for them.
iv) Come lets be a contender in a contest – Another popular way of gaining attention and keeping your clients engaged with your brand is to keep organizing come creative contests for them. These contests could be about writing there experience of the previous holiday that they had with you, or sharing the joyful clicks of gala vacation times . It will not only keep your clients connected with you but also enrich your data bank with fresh and genuine customer feed back and content which can be creatively used by your marketing team for attracting more clients. In the long run of time these sources will enrich your team with abundance of content which they can utilize in making great business plans in future.
v) Say it loud and clear with customer feedback – Studies say that the blogs and post on social network which have photos and customer feedback attached to them attract much more attention towards them as compared to another link. These are the sources where the customers who have availed your services as well as the ones who seek to avail in near future both follow your posts, so the traffic to these kind of posts with testimonials of the previous travelers is much higher than any other. So here is an opportunity to grab attention of the all new type of customers who would give you business only once they are convinced with the quality of your previous work and potential to satisfy their needs.
But one thing that you need to keep in mind is the fact of your acceptance towards what ever y you are doing to generate business could definitely pull some negative feed back too. In such a scenario all that is expected out of a smart professional is that he/she will take the criticism positively and will try to resolve the reported issues efficiently without losing the customer belief. And you can mark my words on this that if you have satisfied an annoyed customer once you have them with you for a life time. Now its on to your efficiency how well you are able to satisfy their quires and worries.
vi) Get in touch _ grab the contact details – Now once you have made decent efforts to attract attention and visitors on the business pages you have created, the next step in the ladder is to convert these visitors into potential buyers. For this purpose many established names are doing extremely creative strategies so that the huge diverted traffic actually becomes fruitful business. You would be astonished to know that brands very smartly ask their site visitors to share their contact details, and in return of the same they can avail some exciting offers and discounts from the brands. I personally appreciate this strategy a lot as by exchanging a contact detail to avail an offer sounds great to travel freak always. They will happily share at least their email id with you for sure.
vii) Take the benefit of the shared details @ mailing the visitors – Now falls in line the another important step of the marketing and promotion strategy and that is establishing the first direct one o one connection with your customer. You will be excited to know that despite of being in existence from so many years , email still is one of the most popular medium of connecting to the customer. This is medium where in with the click of a button you can share the details of your brand history, existence in the market, customer feedbacks, available options to choose from, available offers and much more. This forward of a mail can also have some lucrative offers or some positive customer feed backs so that the reader finds it interesting and if nothing much at least visits your web page to know what all you have to offer him. You can also utilize these emails to send across some attractive and lucrative offers to your prevailing customers also.
viii) Be mobile friendly – One thing you should assure is that your website shall always be mobile app friendly, as in the modern times most of the search are made while we are playing around with our mobile phones. So ensure you don't miss on connecting with these customers who are trying to establish a brand connection via their mobile phones.
ix) Be innovative – Here I would like to refer to the fact that in this world of technology where google can answer all your queries, try not to bank on it to answer your customers queries. Remember the amount of competition in the travel trade is throat cutting, where you and your next door competitor and another business tycoon who is on an all new level as compared are trying to sell the same product to a customer and if you don't put required efforts in staying apart from fellow mates you will not be able to do anything marvelous. Here I would like to quote that if you keep doing what others are doing, you will get what others are getting. So stay strong and stay different, don't rely on the junk of Google, but try to create your own innovative and attractive content.
x) Stay apart – stay strong – After having a detailed discussion about the different marketing strategies; I would like to brush upon the fact that ultimately its your baby and your style how you raise him to be. You might have great strategy, ideas, contents, feed backs and all that you could need to but don't get driven by others. Remember what worked for others might not be a great idea for you, and at the points where others failed you could just come out in flying colours, so be ready to be molded as per the need of the time.
Summarizing it at the end as that you must have generated the most creative and innovative content, with the most hard working and potential marketing team who have some great positive plans but still there will be times when things will not appear to be so smooth and will not turn up to be the way you expected them to be. In such tough times don't lose hopes and try to be strong and positive. Be accountable for your mistakes, apologize for them and compensate for the same, this will build a very positive report in the market, and your customers will always be loyal towards the brand. Remember people are made to be annoyed on something or the other, but as a service provider you just cannot afford to over look any feed back that comes from a customer be it a positive one or negative.
Every detail that comes from a customer must be cherished and corrected whenever required. One who corrects his mistakes and learns from them, is the strongest contender of the future victory. One way of cheesing your customer is to always keep some complimentary gifts, surprises, rewards and offers always ready for them, after all who does not like a surprise. These tricks would leave a deep impression of love and importance on your customers that how much you value and appreciate them.
About Thoughtfulminds: Thoughtfuminds is a leading digital marketing company of India based in Jaipur with the strongest portfolio in content writing, website development and digital marketing. Being in the industry for over 10 years, it has helped more than 2000 clients attain a respective position in their respective domain. If you wish to develop a travel blog or get a website designed for your travel business or even seek digital marketing services for travel industry then mail us at [email protected] or call 9413348979.