Outsource SEO services, hire virtual assistants at cost you can't imagine
The biggest challenge for companies in USA, UK, Australia etc is very high salary cost of SEO experts, content writers and link building professionals. Due to stiff competition, it is even not feasible to avoid SEO or work less in order to save costs. But then what's the solution? Is it not possible to get one such solution that can help you hire SEO agency that too without putting an extra burden on your pocket?
Offshore SEO services for Companies in USA, UK, Australia and even Middle East
By outsourcing SEO services, companies or even individuals from USA, UK, Australia or even Middle East can solve their problem of higher SEO costs. Not just that, it even allows them to get result oriented SEO services by hiring staff at highly affordable costs. Be it link building, Blog writing or bringing a website up on top results in SERP, outsourcing or hiring a virtual assistant can be the most feasible option.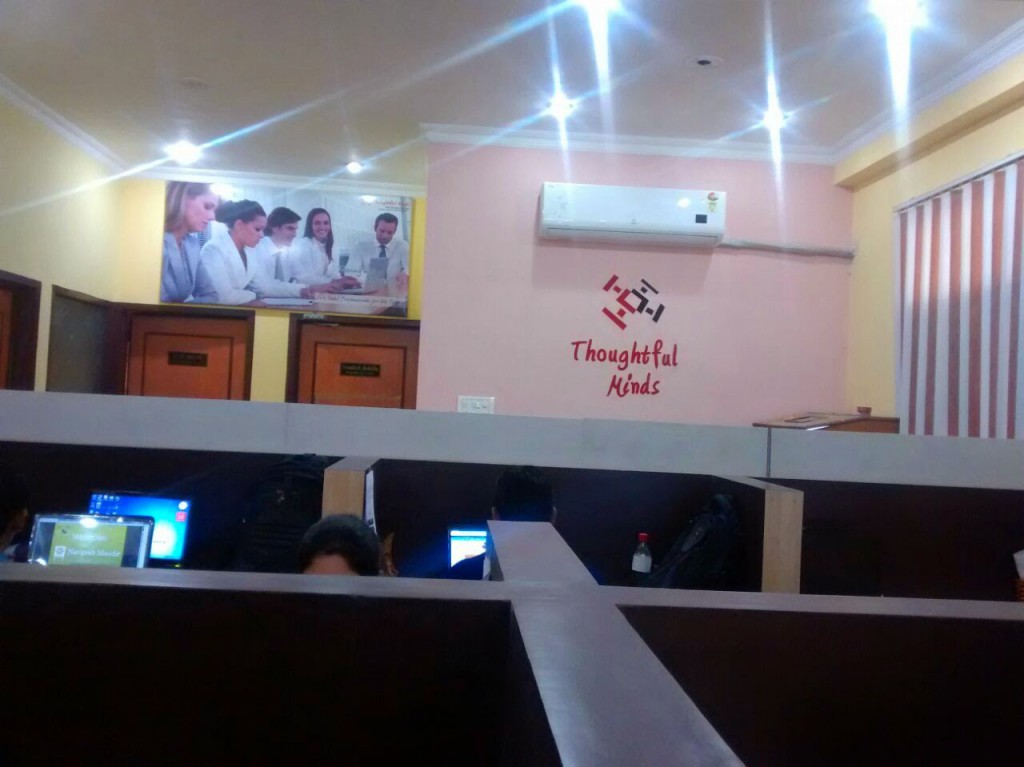 Which is the best company in India for offshore SEO services?
Thoughtful Minds is undoubtedly the best company to help you outsource SEO services and there are hundreds of reasons in support to this claim. Have a look at some and judge by your own:
Oldest Company in India in offering content writing services: With an experience of over 13 years in the field of content writing, you can be rest assured to get a company where you can expect quality content, free from any kind of plagiarism written from native English speakers at price of as cheap as $5.5 per article/page of 500 words.
Expertise in academic content writing: You may feel this point not relevant in context to offshore SEO services, but the reason why it is included here is to bring this fact in limelight that Thoughtful Minds is among the top academic writing companies in India and delivering assignment help to students in USA, UK and even Australia and Middle East. This shows the company's strength in professional content writing which you won't find in any other outsourcing SEO companies. Do you think SEO without content is possible? Well the answer is big NO!
Alexa Ranking of Thoughtful Minds: Most of the SEO companies in India claim to offer quality and result oriented SEO services fail to secure good Alexa ranking for themselves. You can check Alexa ranking of Thoughtful Minds to know the difference. It is among a very few SEO companies in India with the best Alexa ranking. Alexa ranking is a report card where the company has already proven its specialization.
Reputation: With other things, finding a reliable SEO company in India is a daunting task. Not all websites that look on top bear great reputation. Fortunately, you will find only positive reviews of Thoughtful Minds in any of the online source. Thus, you can be rest assured that you will be able to get a chance with the most reputable company in India.
Well experienced staff: Thoughtfulminds has well experienced staff lead by its CEO Mr. Swadesh Rohilla who worked for a couple of years in Germany and is active in number of other International venture also. It's impossible to expect inexperienced staff here and so you can be rest assured that you will get your work done from the most experienced staff members.
Best in lead generation: Most of the SEO companies are well versed in link building only, however that is not the case with Thoughtful Minds. This company is not just perfect in link building rather lead generation too. What makes it separate from the rest is the fact that lead generation is also done using non paid form of marketing i.e. organically.
So, what are you waiting for? Hire Virtual assistants at price of mere $3 per hour which is undoubtedly the cheapest price. No need to invest on maintaining your office in India as here you will get complete team working as per your time. Get in touch to ask for more information on this here.