Real Estate business is one such segment that is considered to be the most dynamic and involves huge capital at every stage of business. Here investment is required before the start of business and the scenario remains until the houses, plots or building is sold. Thus, real estate marketing is different and requires a unique approach that is 100% secured and free from any kind of risk. Moreover, it has to be affordable since this business requires capital at every stage as discussed above.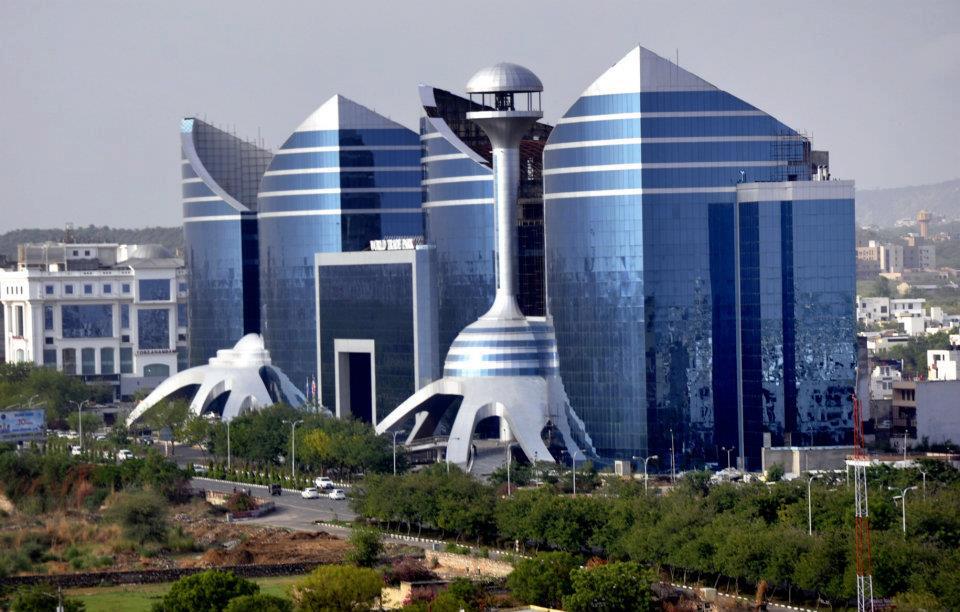 The new trend for marketing in real estate business is digital marketing. With strict government policies in India, now real estate has no better alternative than this form of advertising that is not just affordable rather highly beneficial as well. Here are the reasons disclosed by the top digital marketing company in Jaipur, India- Thoughtful Minds.
#1 Real Estate business is more or less now dependent on White money. It simply means now the property can only be purchased by the one who has good purchasing power along with a proper source of income. This clearly indicates now the real estate business is best for youngsters working in multi national companies with really huge salaries. Now only they can afford property as their salaries allow them and for them the best way of searching for a property is online. Youth is more on searching for properties on Google, checking reviews, finding out reputation of the real estate builder and then finally purchasing the property after full satisfaction. This segment even don't cares for hoardings, advertisements in newspaper as reviews form a better basis for them. So, the real estate companies visible on first page with good reputation are going to succeed. Hence digital marketing services are considered good for real estate.
#2 Prime Minister, Narendra Modi's impact: The recent step taken by the Prime Minister left no ground for that segment of people who was not technology savvy and who has a hell lot of black money. That segment was surely 70% of people who work on the advice of brokers, property dealers or react after seeing the advertisement in the newspaper. The people in this segment were mostly above 50 years of age who were either businessmen or hold huge money in cash and keep safe distance from gadgets, forums, blogs, websites etc. Now, this segment is no more the prospect customer for real estate industry and therefore, real estate companies have to look for their new prospects i.e. young generation who is more or less technology savvy. Now, digital marketing companies in India, like Thoughtful Minds can help in marketing so that the right segment can be touched.
#3 Donald Trump impact: It must be surprising to see this point in marketing strategy for real estate by digital marketing company in Jaipur, India, Thoughtful Minds but there's a reason of including this point. Today's  victory of Donald trump as the President of the United States clearly shows the impact of digital marketing. He is the first President in the history who won after spending the minimum amount of money on elections and spending good amount of time and efforts on social media. Winning elections that too in United States clearly show the power of digital marketing and social media.
#4 Real estate requires immediate results which is not possible by SEO services or other kind of marketing other than Digital Marketing. Under digital marketing services, content marketing is something that is given the highest priority. Content marketing refers to writing that kind of content that has the maximum chances of getting viral. For instance, a video can go viral in such a fraction of minutes. Thus, digital marketing services can help in spreading the message to masses without any hassles. With the help of result oriented digital marketing services, it is possible to bring any real estate company in limelight just in a couple of days.
$5 Jaipur being a metro city and close to Delhi, NCR is best for real estate groups and here due to great infrastructure facilities hitech generation is growing in numbers. There are a number of organizations that offer good packages and so they look for real estate option in Jaipur to invest money. Surely, they take help of Internet in this regard.
So, digital marketing services are to some extent best for a real estate group in Jaipur or other parts of India. Website development too plays an important role as if the website is good in terms of presentation and content, then only it can help in bringing it up in ranking.
Either you are looking for a reliable website development company in Jaipur, India or an agency for digital marketing with the strongest portfolio on content writing, then Thoughtful Minds is here to help you out.

About the Author:
Swadesh Rohilla is Founder and CEO of Thoughtful Minds Web Services Pvt Ltd. He is an International Marketing expert with experience of over 11 years in the industry. Before the venture, he was in Natural stone industry in Germany and entrusted with the task of making the people understand Indian market, the way marketing happens here and even selected to educate staff members in China with regard to international marketing. He was chosen as the International Speaker in "National Stone Symposium" by Govt. of Gujarat (GoG) who has taken an initiative to establish International Stone Research Centre (ISRC), at Ambaji, Gujarat through Gujarat Mineral Research and Development Society (GMRDS) as principal promoter, Gujarat Mineral Development Corporation (GMDC) Ltd., Gujarat Industries Power Company Ltd. (GIPCL) and Stone Technology Centre (STC) as Industry Partners. Internationale Marmi E Machine (IMM) Carrara S.P.A, Italy was associated as the International Knowledge Partner.