So, you have written a great introduction! Besides, added a couple of killer paragraphs, bullet points and numbers in between…and the job is done, right? Well, that is not the crux of finishing an essay brilliantly. If you are underestimating the importance of a solid conclusion, then you are making a grave mistake that would not only cut short the lasting impression on the reader's mind but also your scope of achieving better grades.
GET HELP INSTANTLY
Place your order to get best assignment help
(since 2006)
---
Introduction
The art of concluding an essay is one of the toughest tasks in the field of assignment writing. It is one of the key aspects in the field of paid assignment writing, that professional academic writers always emphasize upon. The ending of an essay is as important as the beginning and here we are going to learn the art on the grounds of which you can construct a solid conclusion every time.
If you are keen to come across some interesting examples of comparative essay writing, then just visit Understanding the Art of Effective Comparative Essay Writing with Examples to learn everything including the art of concluding.

Infographic showing the steps to conclude an essay –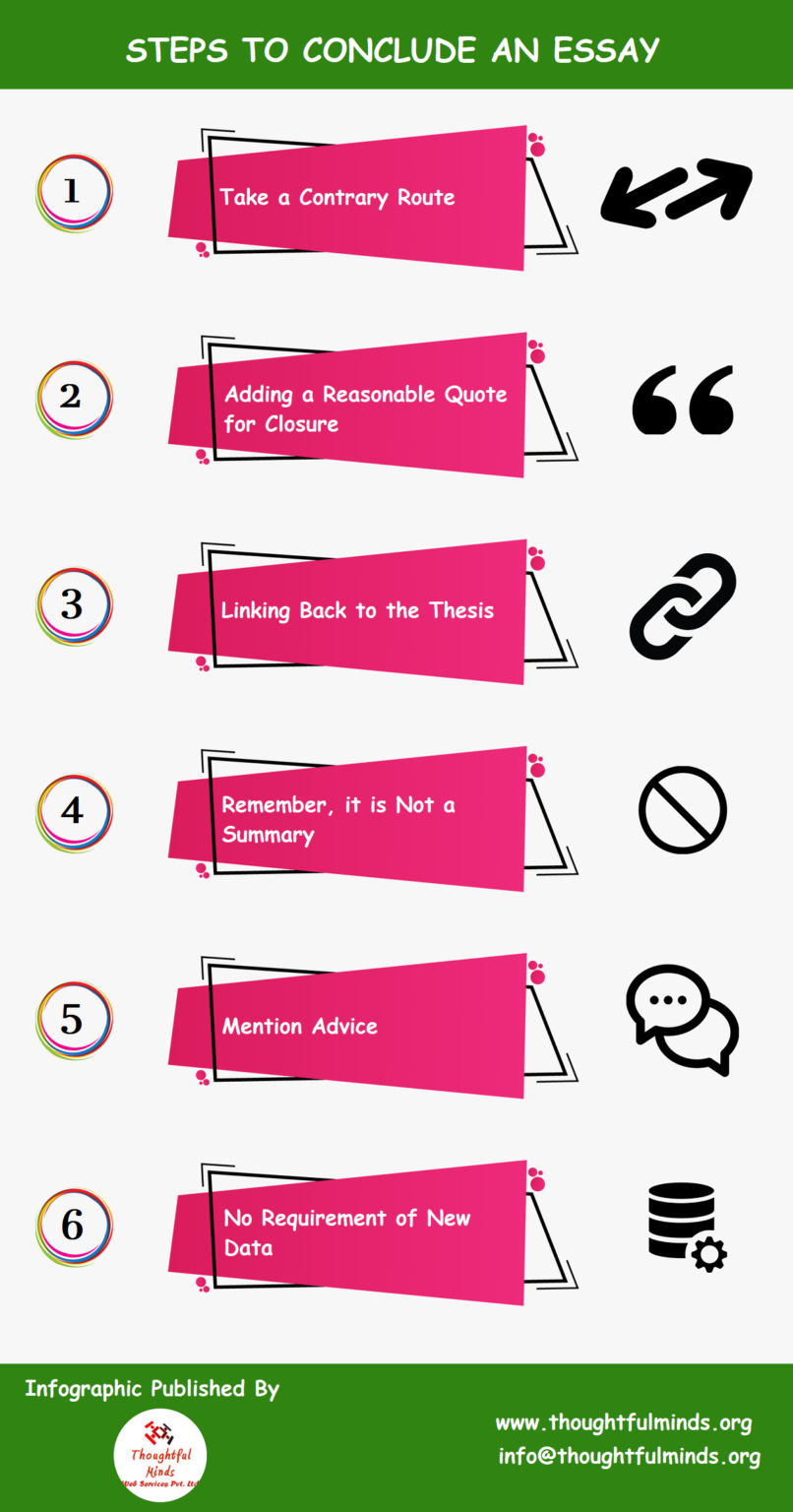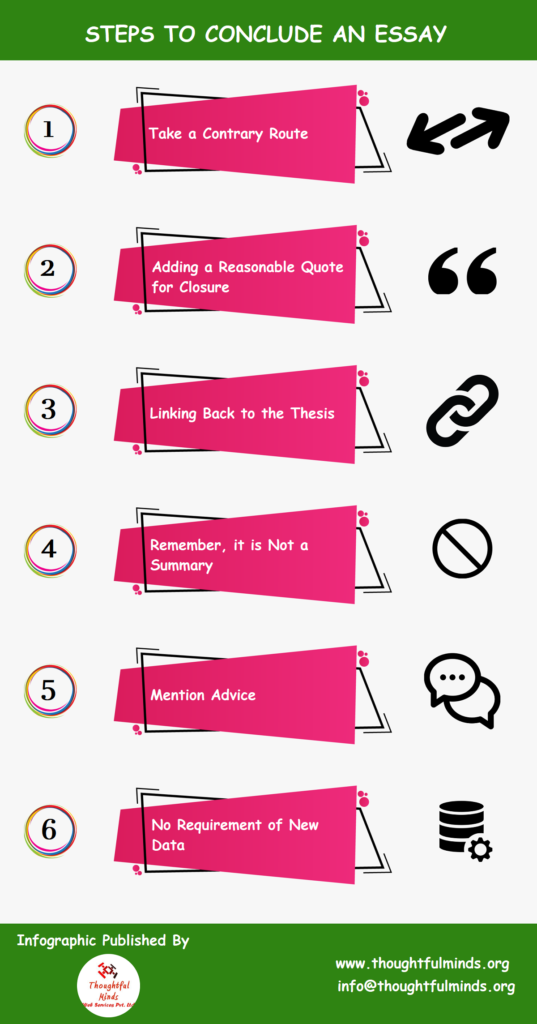 These steps are widely practiced by professional assignment writers in India to craft eye-catching conclusions consistently in every assignment order. So, let us understand them step-by-step:
Take a Contrary Route: It is always recommended to start the concluding paragraph with something specific and then proceed towards generalization.
Adding a Reasonable Quote for Closure: Try to add a relatable quote, that the reader can associate with the content of your essay. If you cannot think of one, then you can borrow one online and give the original writer his or her due credit.
Linking Back to the Thesis: Your concluding write-up ought to exhibit what you have achieved in your writing. What was the key goal of writing down your piece of work and to what extent you achieved the same? Only mention the key points!
Remember, it is Not a Summary: Your conclusion required to have a pre-vocational point. Most of the students believe that just summarizing the points from the main body of the essay in different dialects would get the job done. That is the point where seeking assignment help India from academicians with strong writing command could come handy.
Mention Advice: Besides drawing out an energizing question, do not hesitate to pass some advice in the form of an answer. Providing some advice with concrete logic backing the same would always be considered as valuable. It will always make the reader feel good about leaving the last page with some insightful information.
No Requirement of New Data: It is always suggestive not to include fresh data in the concluding paragraph. Offering a new data can generate confusion for the reader. Always encourage the reader to reach for an answer, instead of entangling him or her with unprecedented information.
Gone are the days when we used to write down the phrases such as 'In conclusion', 'To conclude', or 'To summarize', to commence the conclusion part. It is essential to put in use your imagination and simply inverse the introductory paragraph. Kickstart with the very result of your conducted research.
If you are interested in learning the art of beginning, middle and concluding a critical essay, then visit How to write critical essay on literature.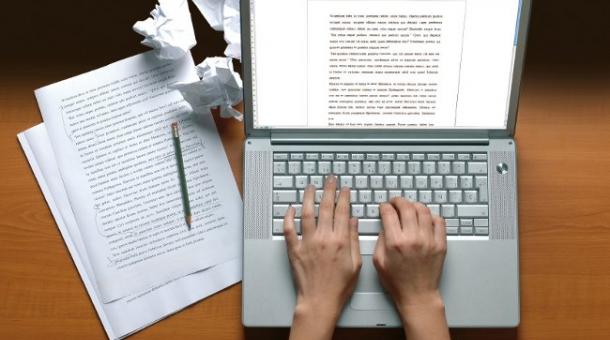 Conclusion
Filling the brain of the reader with inspiration is one of the core objectives of a smart conclusion. As previously mentioned, a fascinating quote pertinent to your essay subject or topic is always a great approach. You can always reaffirm your thesis statement but try to garnish it with different words. Mentioning some of the examples already cited in the body paragraphs would do no harm at all.
It does not matter which conclusion pattern you opt for; it should always bolster the belief system of writing down the essay. Obviously, if you cannot have faith in your own words, who else would?
If you patiently practice the above discussed steps, then you would realize the fact that crafting a smart conclusion for your essay is not a tough nut to crack at all!
In case you are interested in getting paid assignment help India for all your essays and other types of homework assignments from a reputed assignment writing services agency, then feel free to get trusted essay writing service. The agency has a formidable presence in academic writing industry for the last 14 years and offers one-stop solutions for all academic assignment writing orders at the most reasonable, student-friendly price range ever!