One of the most popular CMS platforms that is widely used round the globe is WordPress. There are several benefits that wordpress offers to the users that makes it the highly preferable option for making website or start blog. The theme and plugin support of wordpress is exceptional and allows the users to customize the site in the way they want. It also allows adding the desired functionality to site without any kind of hassle. We are here with the basics of wordpress theme customization to help the users give desired look and feel to the site.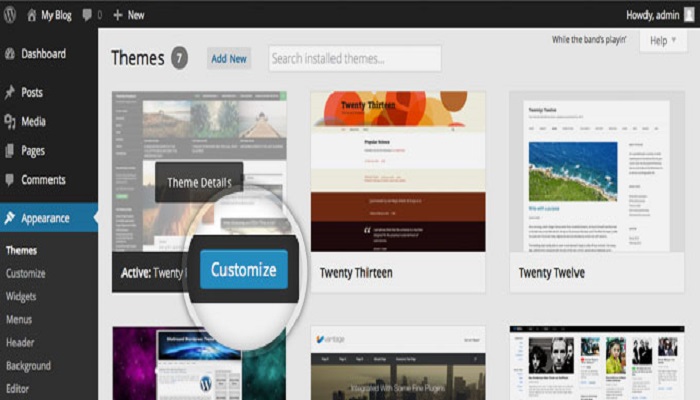 There are thousands of themes provided by the wordpress platform. Some of these are paid while some are free. The user can select best theme based on his requirements and customize the site easily. The changes that one can perform depend on the theme that is selected for the site. You need to access the admin panel to make these changes. Some of the basic changes that you can make from the customization section in Dashboard are explained here:
Access the page of WordPress customization:
For customizing the theme of WordPress, visit to Appearance-> Themes
This is the page where one can simply customize the theme. In this section, visit the theme that is active. Select the customize option that is present on the place next to title. Modify the theme in the section that appears next. The available options will be visible on the left side while the site's live preview will be available on the right side. The affect made by the changes will also be visible in this section.
Change the tagline and title of the wordpress
The title of site and the tagline could also be modified from the page of theme customization. In this page, you can also instantly see how the changes appear on the site. You need to expand the setting's group of Site Identity and change the text here.
On the right side, the preview will show how the new text appears on the site. Once the changes are as per your needs, you can Save them and then hit the Publish button to make it live.
Additional customizations of WordPress theme: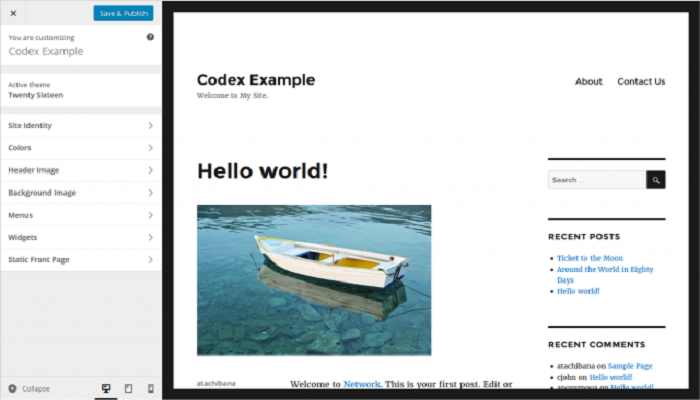 In this page, you might also get some additional options to make changes. It depends on the theme that you have selected. For instance, some themes allow changing the color scheme, header image while some allow the addition of added css and more options. You can make the desired changes in this section based on the available options. Once done with the changes, you can make them live by clicking on Save button. After saving the work, hit Publish button to make it live.
This is how you can make the basic changes in your wordpress theme and customize it. The options available depend on the theme and allow making some additional changes that can make the site look the way you want.