Why you need content writing for your website?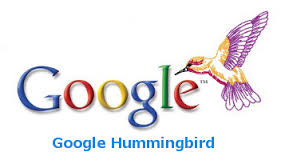 Content is required for any website, any business and hence its importance can never be overruled. With the recent Google Updates like Humming Bird Update and Penguin Update, it is very clear that if you want to attract customers to your website then you need to take assistance of quality content writing and there is no magic stick other than that.
What kind of content you need for your website?
For any website, informative content is required that is well researched and written
keeping in mind the prospective customers. It can be termed as sales copy also. The main objective of content writing is to provide visitors with the information that they are looking for.
Which kind of content ranks better in search engines?
Frankly speaking now you should not try to attract Google, instead you should write keeping in mind your customers. Still if you want to rank well, then you should include LSI keywords and main keywords with optimum density only. In addition there are few things you should keep in mind:
Attractive, meaningful title strictly as per the content provided
Quality content free from any kind of spelling and grammar errors
Well researched content written for the benefits of user
Description of content should be highly informative
Content should not be copied from any source
What are the content writing rates that can be termed as cheapest?
If you go with the freelance content writing websites, then you will see INR 500 as the minimum price for quality content writing. Here comes the surprise! If you think this is the cheapest price for content writing in India, then you are wrong. The cheapest price is INR 350 that is charged by reliable content writing companies like Thoughtful Minds.
What is the minimum price for blog writing in India?
If the requirement is of daily blog posts for your website, then you can expect INR 350 as the minimum price per 500 words. Here you will be offered with the meta tags and meta descriptions also and so you can say the chances of your blog ranking high in the search engines are quite high.
How you can order them?
At Thoughtful Minds, which is a leading content writing company in India, you can place your order by mailing your keywords at [email protected] or by making a call at +91-9413348979. This can be termed as your order.
How the content writing company works?
When you are dealing with the freelance content writers or freelancing companies, you first of all have to pay money in advance (termed as escrow) and that too by just relying on the reviews and samples which all can be fake. Here at this content writing company in India, you are first of all supplied with the sample on your desired keyword. If the sample offered is as per your expectations, then you will be asked to make the payment to get the work started or else you can step back.
How to make the payment?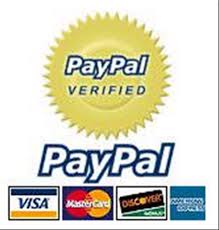 There are 2 payment modes offered by the company. Since the company is a limited company with registered office in Jaipur, you can make payment via NEFT or Net Banking directly into the company's bank account. If you are an overseas customer and want to pay in dollars or Euros, then you can avail the option of PayPal. By this way you will be able to make the payment without any hidden charges or fees.
Are there samples available to test the quality of content writing?
This content writing company, Thoughtful Minds Web Services Pvt Ltd. is offering quality content writing services for more than 8 years. There are over 5 lacs articles written by the company and as many as hundreds of companies are there for whom they have written content. Articles are even accessible on the net and can be read from there. Still writing being a subjective matter, it is better to judge the quality by your own and ask for the sample instead of relying on the past work.

To conclude, content writing rates that can be termed as cheapest in India are INR 350 per 500 words as charged by this reputed content writing company in India.
Place your order or you can make use of LIVE CHAT option to get answers to other queries available on their website at, www.thoughtfulminds.org Order now!