Wish to learn content writing?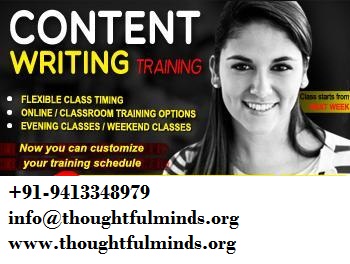 It's not about just English rather much more than that. A number of websites claim to offer content writing training and people enroll there without knowing if they can really get benefit. Content writing is not just knowing English rather it requires a number of aspects before it can be taken as a career.
Who can take content writing as career?

Those who took schooling from  English Medium
Knows Internet surfing
Devotes time on Social Media
Good in research
Wish to go for work from home options
Keen to work from home
Students/professionals/Moms
Learn content writing online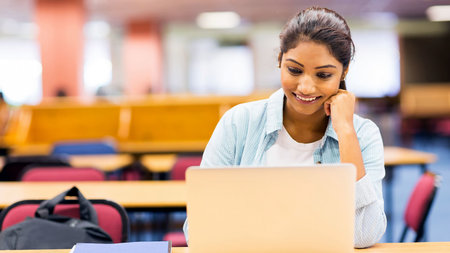 No matter where you reside, you can learn content writing online. It's easy to learn but you need to have knowledge of points as mentioned above. Thoughtful Minds is offering content training training with 100% assurance to offer work from home jobs to the desired candidates who have successfully completed content writing course from here.
Content Writing course content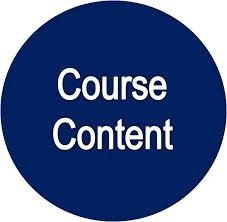 What is content writing?
Types of content writing
keywords
Optimum Keyword density
Articles
Types of article writing
How to increase content writing speed?
How to avoid plagiarism?
Difference between web content and article writing
How to write user friendly content?
How to write SEO friendly content?
How to check plagiarism online?
Sources from where you can get content writing work
What amount you can expect from content writing work?
How to apply for content writing course online?
If you wish to learn content writing online then you need to get in touch via mail at [email protected]. While applying you need to send your CV and expect a revert in 1 working day.
Who can apply?
Those from English Medium Background
Students/ professionals from US, UK or Native English Speakers
Those who wish to learn SEO content writing
Working mom who wish to work from the comforts of home
Those who are looking for flexible work from home options
How it works?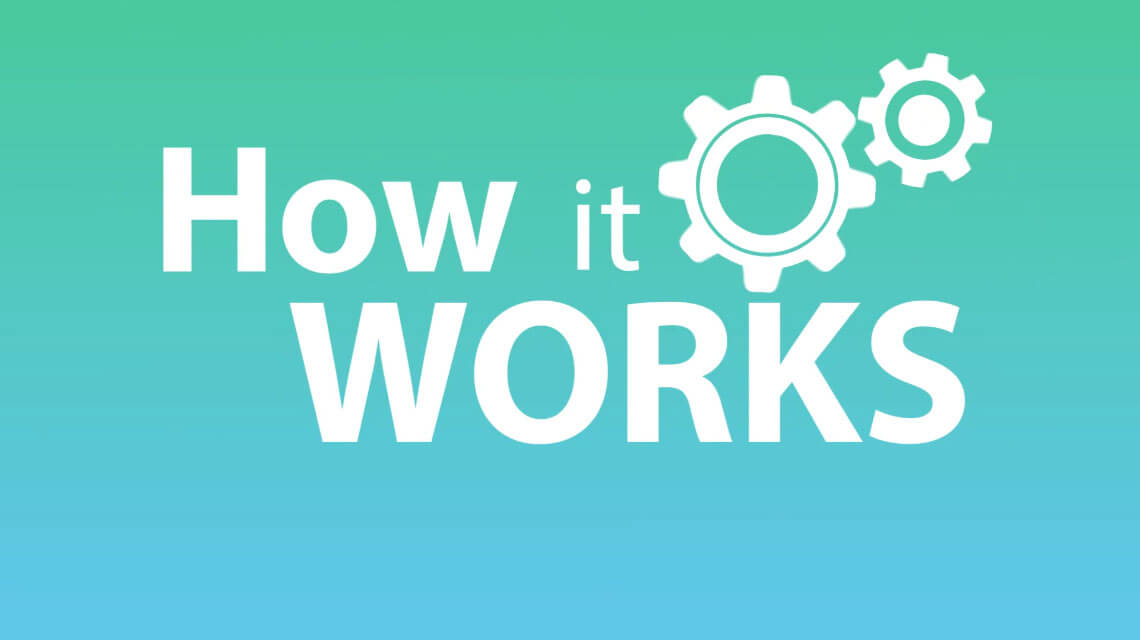 Content writing classes are available online via Skype or Google Hangout. Since virtual class rooms are available anyone from all around the world can join these classes. The duration of class is 45 min everyday from Monday to Saturday and the course is for 45 days i.e One and a half month.
Duration of content writing course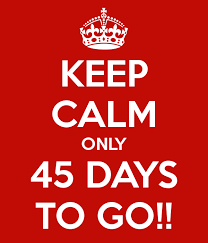 The duration of the course offered by Thoughtful Minds is 45 days. The timings are flexible and so you can ask for morning, afternoon or evening class. After you have attended 45 min class, you will be required to do some assignments as well. This will help understand practically and you will be able to do live projects.
Fees for online content writing course
Thoughtful Minds is among the first companies in India to start content writing services on the larger scale. The objective of imparting Content writing training is to add some good content writers in the team and to help them earn while learning or to give an additional source of income. For this reason the nominal fees of INR 5000/- or $71 only is there to help you learn content writing online.
How to pay?
You can pay INR 5000/- via bank transfers or via Indian debit or credit card. International Students or those residing out of India may pay via Paypal.
Bank Transfer Details:
THOUGHTFUL MINDS WEB SERVICES PVT. LTD. 
CURRENT ACCOUNT: 31874419652, State Bank of India,                                        
New Sanganer Road Branch, Jaipur.  
IFSC: SBIN0031990
Via Debit or Credit card:

Via Paypal
Paypal id: [email protected]
Once you made the payment please share the details on [email protected]
Benefits you get if you take content writing training from Thoughtfulminds:
Option to get content writing work just after completing 45 days of training
Certificate that is valid in order to apply for any content writing work
Knowing the ways to get content writing work online
You will be able to return your fees within 1 month and then you can work as freelance content writer
Peace of Mind
Enroll Today by paying INR 5000/- to start a new career! Hurry!