Infograhic helps in presenting main information in precise and attractive form. Today, along with content writing, infographic, pie charts and videos are considered must for engagement. Since, Thoughtful Minds offers copywriting, content writing and allied services, here you can have infographic on various subjects to help you grasp important information at a go.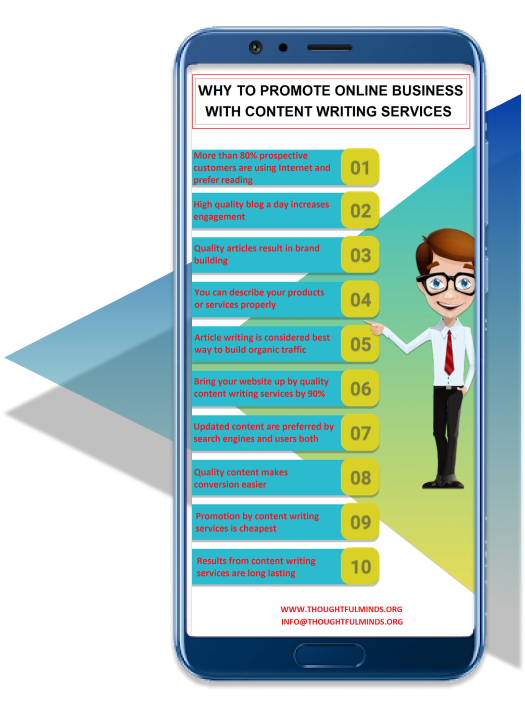 You can order inforgraphic services ( we can prepare infographs for increasing engagement of your blogs/website) or you can share our infographic to increase engagement on your social media grou

ps. 
Here are infographic on content writing, copywriting, online promotion, SEO, SMO, Digital Marketing and other allied services. Keep yourself updated!