Boost your social presence with best social media packages
starting with just INR 10,000!!!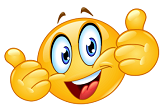 Want to build trust for your brand? One of the most effective tool to make this possible is Social Media! Excel the popularity of your business and services with our Social Media Packages that are customized to cover every possible demand of our clients. Grab the best social media packages for your business and with the dynamic and result oriented strategy of social media, increase the reach of your business to a much larger customer base.
Facebook 
| Packages | Startup (INR 10,000) | Medium (INR 12,000) | Growth (INR 15,000) |
| --- | --- | --- | --- |
| Social media channel | Any 2 Social media channel optimization | Any 3 Social media channel optimization | Any 5 Social media channel optimization |
| Posts sharing in Group | 10 | 15 | 25 |
| Profile optimization | | | |
| Groups join | | 5 | 10 |
| Group Creation | | 5 | 10 |
| Creative Image | 10 | 15 | 20 |
| Call to action button | For one time | For one time | For one time |
| Status posting for FB timeline | 10 | 15 | 20 |
| Facebook review postings | | | |
| Creation of cover image and upload | 1 | 1 | 1 |
| Targeted likes on Page | | | |
| Polls management and creation | | | |
| Sharing of video (provided by the client) | | | |
| Monitoring of traffic via Google analytics | | | |
| | | | |
| | | | |
| | Twitter | | |
| Tweets Posting | 10 | 20 | 30 |
| Retweets | | | |
| Optimization | | | |
| Cover photo creation and upload | 1 | 1 | 2 |
| Creation of lists | | | |
| Research for hashtag trend | | | |
| Monitoring of Twitter analytics | | | |
| | Google+ | | |
| Profile Optimization | | | |
| Group Creation | | 3 | 5 |
| Status postings on Google+ timeline | 10 | 15 | 20 |
| Community Join | 2 | 4 | 6 |
| Creation of cover image and upload | 1 | 1 | 2 |
| Sharing of posts in Groups | | 30 | 40 |
| Postings of Google review | | | |
| Sharing of client provided videos | | | |
| Monitoring of Google insight | | | |
| Monitoring of traffic via Google analytics | | | |
| | LinkedIn | | |
| Profile optimization | | | |
| Sharing of LinkedIn Posts | 20 | 30 | 40 |
| Creation of Company page | One Time | One Time | One Time |
| Creative banner of company page | 1 | 1 | 2 |
| Joining relevant groups | | 1 | 2 |
| Sharing of posts in Groups | | 20 | 30 |
| Review of LinkedIn Performance | | | |
| | Pinterest | | |
| Profile optimization | | | |
| Creation of Board | 5 | 10 | 15 |
| Pins on Board | 20 | 30 | 40 |
| Followers | | | |
| Website Verification | | | |
| Business Account | | | |
| | BUY NOW | BUY NOW | BUY NOW |