With the introduction of Jaipur city in the list of the topmost developing cities of the country, more and more people are seeking job here. Are you in the same queue of job seekers and want to get suitable options to enhance your career growth? If yes then you need not worry about the same anymore. It is just to act practically and emphasize on the key components to transform yourself suitably for the job.
It is seen that today freshers are more demanding rather than understanding the importance of growth. One who is willing to grow need to understand that you must ensure to select a company where growth and learning are parallel. Along with grooming self can let you be at a good phase of life.
Here we shall discuss some key rules that will help you in job selection:

Proper step forward: It is vital to follow the process of recruitment that is universally defined. To begin with, a candidate needs to send his resume with correct information, mentioning all his qualification, interests and the future goals.
Be confident: It is must in today's time to be confident and strong enough to face the interview. There are few things that shows directly that you are not confident, like stammering, body language, face expressions, no eye contact with interviewer etc.
Be open to be dynamic: The organizations want there people to be dynamic and open for all there fields of operations. The youth should be dynamic enough to handle the learning sessions and implementing them with due care.
Others: Being loyal, disciplined, managed, etc are few qualities that you must have in you. These will contribute towards developing a fresher as professional.
Where to get job for freshers in Jaipur?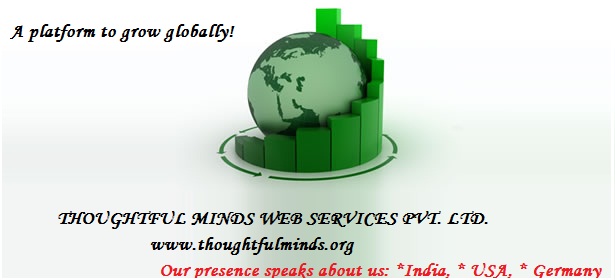 Thoughtful Minds Web Services P. Ltd. is one of the organizations that work on the motto of social welfare along with its growth and development. Mr. Swadesh Rohilla, the founder of the fore-said company has an immense contribution as a mentor for guiding the youth in selecting the best opportunities for their career. in one of his recent seminar in VIET, Jodhpur he guided the freshers that how they can have entry in the corporate world.
At thoughtful Minds, jobs for freshers in Jaipur of various streams like B. Com, M.Com, B.B.A., M.B.A., B.C.A, M.C.A., B.A., B.Tech, M.Tech, Diploma in Website Designing, Development etc are available. To apply for any stream all you need o do is to mail or C.V. at [email protected] or to fill the form click here.