The fate of an admissions essay depends a lot on the writer. It is the approach and clarity of ideas that would eventually decide whether it gets published in the journals of the admissions offices, or cringe-worthy enough to end up on Reddit discussion board of some anonymous admissions officer.
GET HELP INSTANTLY
Place your order to get best assignment help
(since 2006)
---
Here, we would not guarantee you that your submission will surely end up in the first category. But if you follow our advice in this piece of blog, then surely your submission would not end up being the second. We are going to focus upon all the missteps that you should avoid at all cost to prevent your submission from getting scrapped.
Introduction
When we offer essay help to our students, our prima facie objective remains identifying all those fringe elements that can intentionally or accidentally ruin your essay work. The magic works when the finest researchers, writers, editors and proofreaders of the industry come together as a team to work on a common cause. The common cause of ensuring that our submitted work stands strongly in front of the evaluators and put forth our case as effectively as possible. Our superb execution would combine an unexpected topic with great personal statements.
So, let us look at some of the critical mistakes that we help our students to beat with our online essay help services. We are not only going to elaborate each problem below with examples, but also mention the steps to eradicate them to the fullest.
The Issue with the Topic
One of the major ways of screwing up the college essay is the approach with which we have decided to discuss a particular experience. If we are choosing the essay content badly, then we are off-putting things even before they begin. The admissions essay is primarily a platform where we can unleash our personality, talents, skills, and character that are not on the transcript submitted in front of admissions officers. That is the reason why, commencing our writing with a terrible topic would not only result in a bad essay, but risk ruining the impression of our application status.
The selection of a bad topic fails our impression even before we make it! It displays the fact that we lack a good sense of judgment or maturity, which is a problem as the selectors are more inclined towards diversifying an independent life on the campus. Besides, the selection of a bad topic would also stereotype us as a boring person, or someone who does not endorse a lively way of life. It can create some problem to put forth our case as admissions officers always prefer to bring in students who are brimming with new ideas and never hesitate to engage with new people.
The Problems Associated with Execution
There are few of the occasions, when the experiences that we discuss turn out to cement the foundation of a remarkable personal statement. The clarity of thought is extremely imperative, and we are required to prevent the usage of faulty writing mechanics, such as incorrectly used punctuation or unclear syntax. An admissions officer would always anticipate from us to be proficient in college-ready writing when we are about to step-in as high school graduate.
One of the common ways to mess things up is to overlook the prompt instructions either due to careless or creative reasons. It results in an impression on the admissions officers that we are either someone who believes in blowing off the provided instructions, or someone who unable to follow or read them appropriately. Irrespective of whatever the reason is, it would only take the impression down the spiral lane.
The Admission Essay Topics that you Should Avoid!
We often wonder why we are suggested to pen down about something mundane about our college essay, right? It is primarily because the more general the topic is, there are more chances of it to stumble upon one of the following trouble categories.
Making it Too Personal
One of the key aspects that we consider while offering our essay writing services is to prevent the usage of a way too personal topic. It is primarily because while dealing with a personal topic, we often reveal something very private, indicating the fact that we do not really understand the boundaries. One of the swift tests for verifying our privacy-breaking level: in case it is not something that you would like to tell a friendly stranger sitting right next to you on the plane, then please do not tell it to the admissions officer.
For example –
Describing your sexual orientation or how you lost your virginity. The topic can be very challenging, and it is essential to understand that writing about your sexual orientation can never be a taboo, but it is expected out of you to be smart enough to skip the actual physical act.
Do not get into a detailed explanation about your disability, illness, or any other form of bodily functions. Yes, discussion about a physical condition and where our life is heading with it is certainly a remarkable thing to write, but it is always suggestive to stay away from the graphic descriptions of body horror that may carry gratuitous shock value.
Confessing to unusual and odd desires of the illegal or sexual variety or getting poetic about your love might be admissible or adorable to the people presently involved in it, but the ones who are not familiar with you would not get invested in one such aspect of life.
Wish to learn about the success formula to book an assured seat at an Ivy League college? Check the below link –
Being Too Revealing about a Bad Judgment
If we have committed immoral or illegal actions in the past, then it is best to keep it away from the context of the essay. Mentioning such a bad idea in our submission draft is like giving our admissions officers the ammunition to fire us. If the incident did not involve us in a direct sense or resulted in our transformation into a positive human being, then it is advisable committing one such mistake.
For example –
Writing about committing a crime as being something exciting or fun. Unless, it is on our permanent record, and it can haunt us for life, and it is better not to share it with the officials.
Elaborating about our usage of drugs and other similar psychotropic substances in the past when we were a high school student. It would only result in a negative impact! Our exposure to mind-altering substances should never exceed the usage of caffeine.
Skip the portrayal of a fictional story. If we are not a good enough fantasist and fail to pull it off successfully, then it would only label us as liars.
Detailing about our personality flaws. Unless it is a remarkably inspiring story of coping with one's own demons, leave it out making your personal statement.
Being Way Too Overconfident
Yes, having faith in our abilities would always skyrocket our chances of getting selected, yet no one likes a relentless form of show-off. We, while offering admission essay help to our students always prefer to keep their tone down to earth to any extent as possible and keep their approach modest enough even while putting forth some of the major accomplishments of their career.
For example –
Bragging ourselves as the flawless hero in our essay, even when we are scoring the winning goal or leading the cast in a play yet branding it as our personal achievement and not a team effort.
Having no awareness about the real scope of our achievements. Yes, we might be seeking time to help others, but that would never make us a saintly figure.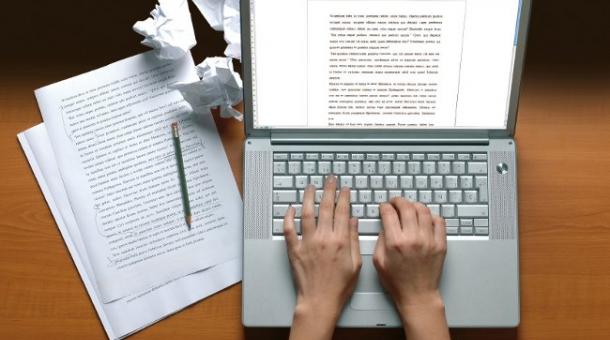 Too Boring or Clichéd
Our writing should always be dedicated to our readers. Remember, our effort should always be making the draft memorable enough to become traceable to the admissions officers despite reading thousands of other submissions. If we are mentioning something that is not worth paying attention to, then it would not leave a lasting impression on the reader.
For example –
Getting moved by our community service trip straight to a third-world nation.

Were we impressed at how happy the people do seem despite being poor? Have we learnt a precious lesson about how fortunate we are? Regrettably, so has each other teenager who travelled over one of these trips. Well, writing regarding this tends to subsequently make us sound unsympathetic, clueless regarding the world, extremely over-privileged, as well as condescending. Until and unless we have a purely specific, utterly unusual story to tell, please do not do it.

Approaching with sadness to a common, but very sad experience.

Unfortunately, several hard, formative events in our life are reasonably universal. Therefore, if we are going to pen down about divorce or death, we must make sure to concentrate on how we have dealt with this event, so that the essay is something only we could have possibly written. Only elaborated, idiosyncratic statement can rescue this topic.

Going out meta!

Do not write about the fact that we are penning down the essay as do we speak, and as now the reader is reading the same. It is a technique that does appear to be clever but has already been accomplished several times in several ways.

Beginning

with a popular quotation.

There normally is no requirement to shore up our own words by bringing in the quote of someone else. Certainly, if we are writing down about a specific phrase that we have adopted in the form of life motto, do feel free to incorporate it. Subsequently, featuring it to be the first line in our essay feels like you are handing out the keys over to that author and simply asking him/ her to drive.
Interested to learn about some of the rarely discussed but purely effective tips to write a perfect college essay? Visit the below link and enrich your understanding now –
Being Too Much Off-Topic
Irrespective of the essays that we have wrote in the school days where the core idea is to analyze something out of your domain, the central topic of your essay ought to be you. The SOP help that we offer always revolve around your background, your makeover, and of course, your future.
For example –
Paying out tribute to someone very special to you. For instance, everyone would like to meet your grandma, but you cannot dedicate the entire page on her remarkable coming of age story. If she is indeed an important part of your life, try to dwell on the fact that how it created a positive impact on your life.
Documenting the activities of others to perfection, while keeping ourselves in an inactive or passive mode in the whole essay. The essay should always be about our own achievements and how we have been influenced, instead of being boastful about someone else's achievements.
Focus on a work of art that has deeply impacted you. If we are focusing on someone else's work, then it is essential to have the features that directly points back to us.
Being Too Offensive
It is a potential mistake through which we can always showcase the lack of self-awareness. If we are penning down the essay in a lecturing mode, then it can commit more harm than good and fail to communicate our words effectively. That is the reason why, while offering essay help, we ensure that the draft written on the behalf of you is not a lengthy, one-sided essay with a hot-button issue.
For example –
Simply ranting about religious, political, or other disputatious topics. It is not possible to predict where the perspective of the admissions officer stands, and it might end up upsetting him or her about that issue.
Highlighting one-sided narrative about abortion, guns, immigration, death penalty, or anything else that is currently making the news.
Mentioning anything controversial or negative about the school/ college that you are applying to. Once again, your reader is someone who works there and quite presumably proud of that place. Questioning his or her opinions, integrity or life choices would only do more harm than good.
Admission Essay Execution Problems to Elude at All Cost
Bad college essays are not always resulted due to bad topics. There are times, when even while we are writing about a relevant, interesting topic, presenting it in an immature way would indicate that we are still unready for a college life. Let us check here if we have made any of the blunders mentioned on this list.
Tone-Deafness
The admissions officer would always prefer to see resourcefulness, our ability to create resilient, an optimistic approach to the life. These qualities perform as the ingredients of a thriving student ready for higher studies. The essays that do not feature these qualities generally suffer from tone-deafness.
For example –
Being complaining or whinny about the issues in our life. Is the essay dedicated to everything or everyone going against us? Instead of crying about the things happening to us, rather than what we are doing about them is what extinguishes the interest of the reader.
Trying and failing to utilize humor. Yes, we might be truly funny in real life, yet it is hard to be funny in this context. It is especially tougher when we are writing the essay for a reader who personally does not know us. If the usage of humor is not self-assured, it is better to proceed with the simplest and straightforward version.
Being cynical, pessimistic, and generally depressive. One of the prominent approaches that we ensure while offering online essay help, is to portray the student as someone who remains optimistic under all circumstances and believes in his or her own actions and efforts rather than fate.
Wish to make your SOP highly appealing to the audience? Read the below link and answer all your doubts yourself –
The Lack of an Ideal Personality
The idea behind writing a strong admission essay is to put forth the aspirant featuring a unique personality that every admissions officer would like to invite to the campus. The aspirant is required to be a detailed observer of the world and whatever he or she is featuring in terms of the persona should be proud enough to share it with others.
The admission essays are meant to display the authorial personality and voice of the student and should never appear to be cold, emotionless, and robot-like whatsoever. The draft ought to be interesting enough right from the word one and primarily revolving around the personality of the aspirant only. While providing essay writing services to our students, our emphasis always remains to make the readers familiar with all the positive dimensions of his/her personality.
Another mistake that we can possibly commit is skipping the details reflecting our personality in a positive light and simply beat around the bush with vague generalities. Does it feel like the narrative put forth by us is quite like a newspaper horoscope, that could be applicable to all the other individuals on that given day? If yes, then we are doing it in a wrong sense and required to refocus over all our reactions, understandings, feelings, and transformations.
Not Proofreading Enough
Most of the people do face a hard time verifying their own work. Yes, of course, it is hard to find mistakes in one's own work. That is the reason why, it is always recommended to get the proofreading done from the professionals who do carry years of expertise to red pencil the final draft. An expert, who is familiar with all the sets of rules associated with grammar, punctuation, and sentence structuring.
For example –
The typos, grammatical errors, punctuation flaws, weird font or issues associated with paragraph spacing. We all know these are always regarded as

unintentional mistakes. But the efforts that we put forth always demonstrate our due diligence related to work ethic as well as the dedication for the assigned task at hand.

Exceeding the assigned word limit. The admissions essay should always focus on our

brilliance, but it ought to be done within the arbitrary rules and limitations. Exceeding over the word count indicates that we lack the required discipline and self-control, which is not considered as a lucrative feature for a college aspirant.

The repetition of the same sentence structure or word(s) repeatedly. The repetition of the same word or a group of words again and again is referred as verbal crutch and tend to make your essay paragraphs uninteresting and mundane

.
When we access admission essay help from the experts of the essay writing industry, then apart from writing strong admission essay statement, the services related to editing and proofreading are kept inclusive to the same. It is essential to make sure that the concerned agency provide you guidance and assistance at each step right from selection of the right topic to submission of the final draft at the right time.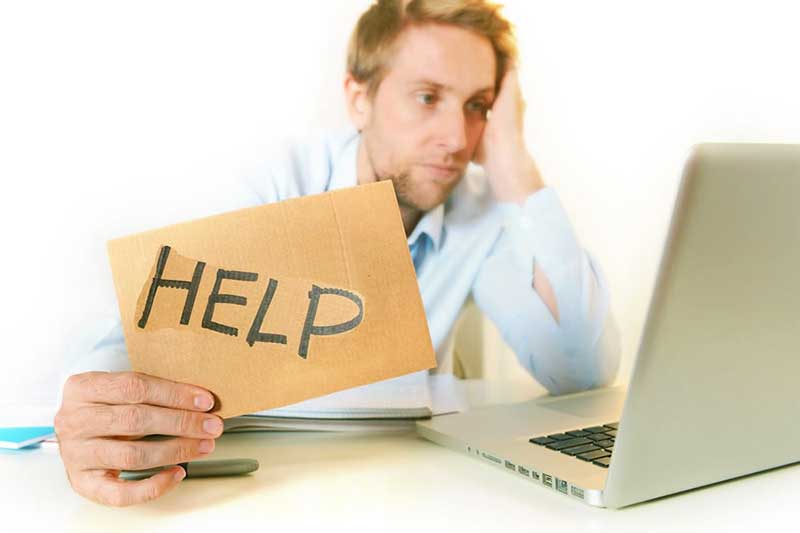 Conclusion
It is fully expected that the admission essay writing blunders that we discussed above would help you resolve lots of misconceptions prevailing in the essay writing culture. We discussed about some of the common blunders that we commit about being off topic, showcasing excessive amount of confidence, monotonous way of writing, an excessive or offensive way of writing, or not proofreading up to a reliable extent.
If you still have certain queries and questions that somehow left unanswered, then you can contact our service representative and get them resolved in no time. All the requirements associated with SOP help to editing and proofreading services are met by the professional admission essay writers with specialized writing experience of more than 14 years. Submit a formidable admission essay to your dream college with not even a miniscule trace of error with professional essay help from Thoughtful Minds.