Link building now is different from what it used to be in past and its quality serves to be more important at present rather than the quantity. In case you are looking forward to follow a strategy for link building then it is important to understand that this is a gradual process and incoming links could not be created instantly. Your ranking in the results of search engines greatly depends on the pages where links have been built. The authority and quality of these pages are specifically important and play a key role.
This is where the role of blogging comes. Consistent blogging help in the growth of inbound links by 97% your indexed pages are also increased by 434%. Along with blogging, some other ways are also there helpful in building links to grab desired position in search engines. This blog post brings the sure shot link building strategies for improved DA that can help marketers to get desired results while staying dynamic.
Blogging is embraced to a large extent by the marketers and companies since it offers great benefits. Talking in terms of stats, inbound links about 97% more on an average are generated by businesses that blog and their site visitors increase by about 55%.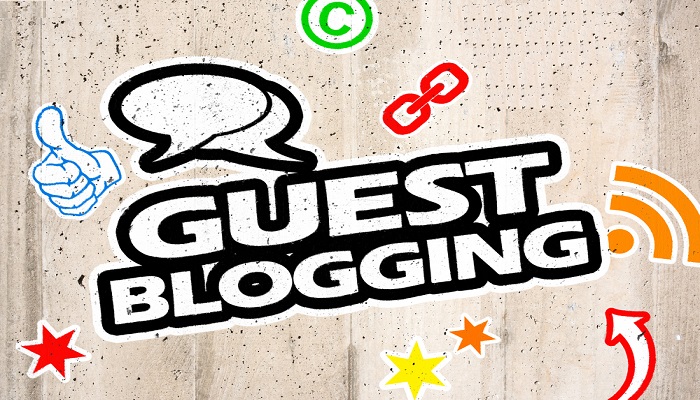 Amongst the blogging businesses, the other factor gaining similar popularity is guest blogging. A strategic approach is required here in which target must be on blogs able to send traffic.
Recommended : Important tips for bloggers to rank your website and earn money.
When more links are required, target must be on the blogs where guest post is accepted and where it is also shared on the networks of social media by the readers and owner.
For instance, when you are aimed at ranking your guest post in top 10 results of Google, you must try publishing your content on blogs that already have high ranking.
How to access these blogs?
Just search for the headline idea that you are willing to write on Google and for that keyword, pitch your idea with the blogs that are Google-friendly and result on top.
For getting links, Guest blogging serves to be a great way but it needs to be done in proper manner else your blog might get penalized by the giants of search engine. You must consider the important points before beginning with guest posting for the site. Understanding the audience is really helpful since then content creation will become much easier that can bring links from those audiences.
Create infographics and distribute:
There is no doubt in the efficiency of infographics and in the strategy of link building, infographics play a significant role. The increase in infographics demand is almost 800% as per the stats. The reason is simple, visual information is processed 60,000 times faster by human brain compared to plain text. Organic traffic is attracted towards blog in gradual manner by infographics and they help earn quality links.
Here's how Content Marketing for Business Infographic looks like.
Compared to a standard blog post, almost 37.5% more backlinks are generated by infographics. This is the reason why infographics could not be ignored in the tactics of link building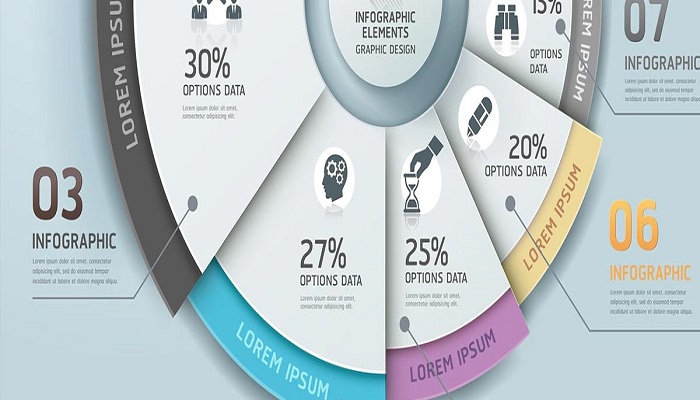 Stay dynamic on social media:
Marketing has been revolutionized by networks of social media and they can serve advantages for your efforts of guest posts and plan of link building. Being inactive on social media can cause harm for your brand and therefore stay active on the networks by sharing new updates, images and posts. Use social media to help your customers easily find what they are looking for by increasing the sharing on these networks.
You might be thinking when most of the social media websites offer no follow backlinks then why they are so active there? Here's the secret, you can use social media backlinks to improve ranking.
Even if you are a beginner in this field, engagement could be enhanced easily by getting active on social media. This will make the brand popular among more and more people who help in enhancing the overall visibility and improve profile link as well.
Leverage trusted sites resource links:
The resource links must be leveraged from sites that are counted in the list of trusted ones. This serves as the guide that is compiled or created by you for the target audience and acts as one of the best method for getting high quality links and generating traffic.
The resource pages of some of the authority sites such as Copyblogger, Huffington post etc. could be tapped the way like your own page is created. You are likely to attract more high quality backlinks with the ability of creating bigger resource article.
Control the approach of broken links:
This is the best strategy that could be used when there is not enough time for writing own guest post or blog. Engaging content serves to be one of the prominent parts of marketing strategy but being too busy with other tasks, the marketers find it difficult to create content. But in this situation, outsourcing content writing can serve to be the best option that provides high quality engaging content aimed to attract the target customers.
How techniques of broken links work?
The working of this technique is not much complex. For this, you need to search for the pages with dead links on blog (the links that are not working). Then you can request the blogger for replacing such broken link with the link on your site having similar content. The concept of broken links is actually very useful and you can go through the guides to better understand how to make proper use of this strategy so as to get its intended benefits.
Enhance the personal brand:
Growing and improving self-brand is counted amongst the top strategies for link building. You are your brand. Before launching to the main stakeholders, first launch internally. This is another form of personal branding to begin with yourself. It is your thoughts from which evolves your brand. When you are looking for link building strategies that can bring desired results then it is important to understand that people will link to you naturally when there is growth in your brand. This leads towards natural link power. Here your brand and content quality serves the desired purpose and therefore have major role.  Your brand, in a way, serves as your representative when you are not there.
For enhancing personal brand, one of the most powerful techniques is blogging on consistent basis. You are able to grab more attention when consistent blogging is there. You need to be serious for blogging if your strategy has link building as an important section. Outsourcing blog writing services can serve the desired purpose since you can get access to high quality target market oriented blogs from industry expert writers.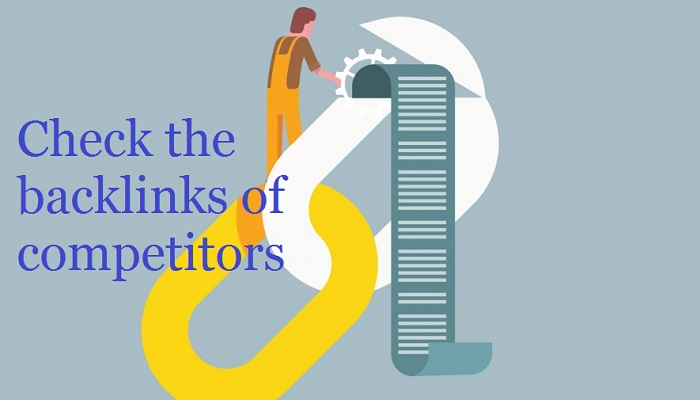 Look for the backlinks of competitor:
As per the stats, links serves to be the major reason behind high ranking of site in search engines is. In simple words, search engines will be attracted more towards you when more links are earned from high relevant, authority websites.
Then why checking the backlinks of competitors' serves to be important?
The reason is simple. You want and need to be on top on anything that is working currently. The game might be changed consistently by Google but one principle is there on which the giant of search engine seems to be insistent and it is that links should not be built but earned. Along with this, you can also explore the major sources of news from which your competitors are getting links. So learn from the hard work done by others and if their ranking in search engines is high then it reflects that right approach is followed by them.
You need to begin with the process of competitive analysis so as to find the keyword your competitors are ranking for and the sources from where their best links are coming. Following some simple steps can help you find the backlinks of your competitors.
Search for the major competitors of your industry and you will find the webpages for that keyword that are ranking high in organic search of Google. This will help analyze the backlinks, referring web pages and number of links.
Half the strategy of link building is done when you are able to find the sources from where backlinks are generated by your competitors. This helps in getting the desired results since industry best result driven tactics are focused.
Replicate from competitors best links:
Just knowing the sources from where links are earned by competitors cannot do the job as you need to understand as how their strategy can help you to get success in the process of link building. Also, it is required to take care of avoiding the links by which red flag could be raised. This is where comes the role of social media. You need to make proper use of social media in order to get connected to the experts of influential marketing and blogs. For boosting search engine optimization, social media posts are used by almost 80% of the marketers as per the stats. For improving the rankings and getting effective links, you need to make your way up initiating from the strong base in SEO pyramid. So take advantage of the links that are used by your competitors once you are able to find them. The links from site having high page or domain authority are the strongest ones out of the list available ones.
Make link roundups:
It is a fact that you need to first give the right links in order to get them. So learn how to link with the posts other than your own blogs to make it all the more useful. Networking is the only way that can help you to stay protected from the radar of Google and not get penalized in the process of link building. This calls for the need of link roundups by sharing the work of fellow bloggers and offering some appreciation to them.
This is a great strategy for link building, a powerful networking method and is based on reciprocity principle i.e. give and take. So, show high regard to people if you want to be held in high esteem by them.
For creating link roundups, search for the relevant blog posts based on your topic and focus on pingbacks and traffic.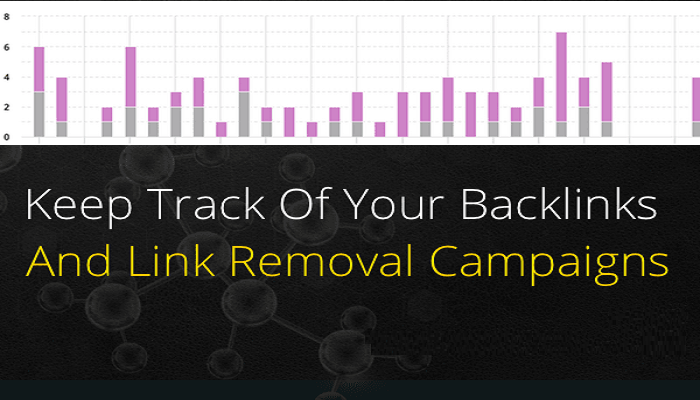 Track your backlinks:
Most of the money and time is spent by people for getting new links but it is not useful if status is not tracked by them. For instance, at some time, your webpages might be pointed by, say 900 links but some of them might be gone if checked again after 20-30 days.
For gaining links on regular basis, you need to make active contribution on networks of social media and other blogs. This is possible since the authority sites and blogs that are linked with you can remove link from their resource page even without giving any notification. This backlink monitoring can help you to avoid the blogs from where your links might be deleted by the administrator.