The concept of assignment writing services is increasing as the assignments related to computer science and technology always demand multitasking from the students. It is essential for the students related to this stream to timely update their skills in multiple areas to finish their computer science assignments for better grades.
GET HELP INSTANTLY
Place your order to get best assignment help
(since 2006)
---
To procure and update these skills, the students are required to work with a large toolbox. While completing a college or university assignment, a computer science student is needed to execute various activities related to the given homework.
Here, we are going to emphasize over some of the essential software and resource tools helping a computer science student with the communication, collaboration, referencing and presenting the work smartly. Please note that here, we are not incorporating typical web browsers, most IM/ chat clients, email clients, video sharing sites, search engines, etc. It is worth mentioning that some of the enlisted tools are accessible for free, while others are free with availability of paid upgrade versions.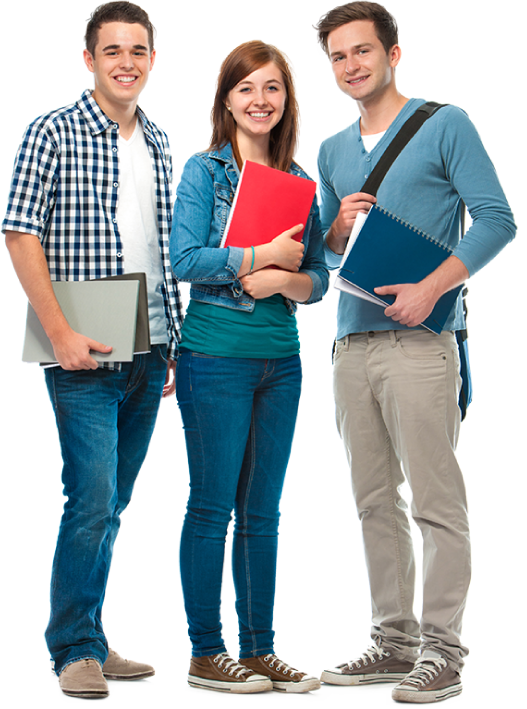 When you hire the services of a professional paid computer science assignment writing agency like Thoughtful Minds, then you can get a blend of the most reliable tools handled by the pros. Visit Assignment writing India page to learn more!
Communication and Collaboration Tools
Google Hangouts: It is a free tool for live video and voice, group conversations, from a mobile app or a browser.
Strike: It is helpful in creating web-based task lists and then share it with the colleagues, classmates and other collaborators.
Data Conversion, Data Parsing, Format Checking and File Retrieval Tools
Data Converter: It is helpful for conversion between JSON, HTML, XML, CSV and various other data formats.
JSONLint:

Helps in validating JSON content as well as converting it to prettyprint mode.

net2ftp:

The students can use this Web-based FTP client for downloading assignments or to upload their coursework with the help of public campus computers.
Code Snipped Savers, IDEs, Coding Sandboxes
Some of the popular code sandboxes that can handle multiple scripting and programming languages include –
Chop

: It is helpful in saving code snippets with the help of notes and share them with classmates, teaching assistants or project partners.

Gist:

It is basically a data snippet repository and a collaborative code from Github allowing you to save public or private snippets to ask questions or leave comments.

com:

It is helpful in running and debugging any syntax-highlighted code within the browser. It is accessible for more than 40 scripting and programming languages.
Ordering computer science and technology homework help at Assignment help provider can help you solve all your assignment needs like never before. Simply order the assignment work done by the professionals at the most competitive rates in the market.
Tools for Reference, Note taking, Studying, Bookmarking, Planning, Presentations and Projects
EasyBib

: It is a very effective tool to get your citation right. It can help you with the referencing of over 60 source types including websites, newspaper, book, journal, etc. It is helpful in all types of format including IEEE, AMA, Chicago, APA, MLA, etc.

Evernote

: It will help you in saving notes, web clippings, bookmarks, sketches and a lot more. You can even sync the data through Cloud to access from other mobile devices or computers.

ExamTime

: It not only helps you with your

engineering homework,

but also guide you effectively to prepare for the examinations with the help of notes, flash cards, quizzes, mind maps as well as the study resources formed by other users.

Freedcamp

: Effectively used to manage class projects, it is known for its collaboration features, project templates, notification via email or IM/SMS, etc.

Gliffy

: It is a prudent choice when you are required to create wireframes, sitemaps, flowcharts, network diagrams, and much more. Known for its collaboration features, it is readily accessible in the form of a plug-in/ extension for select few web browsers.

PivotalTracker

: It comes with free individual accounts and can easily sync to Cloud. It is useful for easy type of project management.

Pearltrees

: It is useful in organizing webpage bookmarks, photos, notes, and files in a structured format. It appears in a navigable, mind-map like visual format comprising add-by-email, social sharing and drag-and-drop features.

Ponder

: It is an online reading app designed for high-school and college students, with embedded collaborative and commenting features.

Pocket

: Widely used for bookmarking the web pages, facilitating easy search with the saved pages. Students can also sync the information to Cloud for later access via mobile devices or computer.

Popplet

: Effectively used by the students of computer science for exporting the image and PDF formats. It support multiple languages like English, Korean, Japanese, Hebrew, etc.

Readability

: It helps in making unreadable, ugly web pages easy to translate, read and interpret.

SlideShare

: It is used for the creation and sharing of info-graphs, Web slide shows, etc. for big project presentation.

StudyBlue

: Helps in the creation of study flash cards for the preparation of viva and examination, it comes with an import option from the Evernote account create by the student. It offers both free and paid user generated study content.

Trello

: It is pretty much easy to organize all your ideas and tasks inside a stackable card format.

TeuxDeux

: Effectively manages to-do-list of the student in a stylish calendar format.
If you are finding trouble to finish the computer science assignments topic on your own, then it is advisable to get paid assignment help at Thoughtful Minds for all kinds of assignments related to computer science and technology effortlessly. It will help you save both energy and time, and secure excellent grades at a miniscule of investment. Visit Engineering Assignment help page and contact the most courteous client support team now!