Golden chance for people with non-technical background to enter the IT field:
It is not important that the stream that you have selected in the initial phase of career could not be changed later on. If you are not getting the desired prospects or do not find anything interesting in the field than it is better to switch whenever you get the option. This is the time when the option is open for all those who are from BBA, B.Com, English Honors or English back ground i.e. from non-technical background to enter the IT industry.
Thoughtful Minds, the leading IT Company offering solutions for complete business model is offering opportunity to enter in the IT industry to all those who belong to non-technical background and fulfill anyone of the above mentioned conditions.
Job Fair, Rajasthan IT Day, Jaipur is the place where we are welcoming all the young enthusiasts to enter in IT sector. It is just a misconception that only those from the technical background are apt for IT industry but this is not so. The fact is that anyone who belongs to English medium background and has good command over the language can enter in this field to make a wonderful career.
Along with web designing and software development, there are other opportunities as well in the IT sector like Digital Marketing, Content Writing, SEO, SMO services etc. To work in these fields, one just needs to be career oriented, enthusiastic and smart worker and the options are endless. Thoughtful Minds is the company founded in 2006 by Mr. Swadesh Rohilla and it is well known for providing industry best solutions to the customers.
We believe in the growth of community and not just personal growth and therefore always look for the ways to help others make a better career. Job Fair, Rajasthan IT Day, Jaipur is one such opportunity where we are offering thousands of career oriented people a chance to change their lives.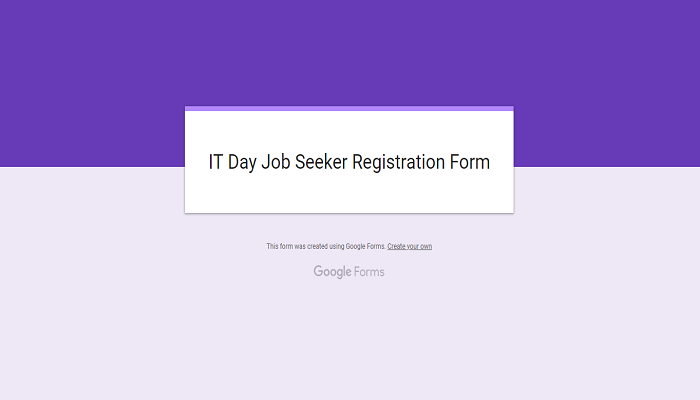 This is a job fair where ample opportunities are waiting for people from both technical and non-technical background.
Come, be a part of this great fair that could become the turning point of your life. Thoughtful Minds is there offering opportunity to those who are aimed to make a bright career to fulfill their dreams. Do not miss the chance as opportunity seldom knocks the door. Grab it at the place where employers and potential candidates will find each other. Job Fair, Rajasthan IT Day is the place where you can find the way to your dreams.