How to safeguard your data on Google+ before Close Down
The startling poor and meagre number of users and the issue of security bug have compelled Google to shut down the consumer version of Google+. Even though, this social network platform did not enjoy mass acceptance and reputation of other social networks like FaceBook and Twitter ( People like to know how to use Twitter to drive huge traffic to website), Google+ was acclaimed by a specific group of users.
Such users who have been with it in its journey, right from its incorporation for almost seven years, would be interested in saving the data they have shared with it.
Given below, is the step by step procedure for users to export and save data. The users have time till next August to download their data before it goes out of existence.
Step 1
Google Takeout
This is service offered by Google, where in the users can download any data with Google account. Log in with your Google account by navigating to takeout.google.com
Step 2
Selection of Data
By using the toggle buttons on the right hand side, select datasets needed to be exported
The following datasets can be exported from Google+:
+1s

Google+ Circles

Google+ Communities

Google+ Stream
Hangouts

Hangouts on Air

Profile
Further, refine your selection by using the drop down men next to the toggle buttons. Once you are done with the selection of datasets, click on the "Next" button at the bottom
Step 3
Personalise and modify the Archive Format
Chose the file type for archive and delivery method in this final step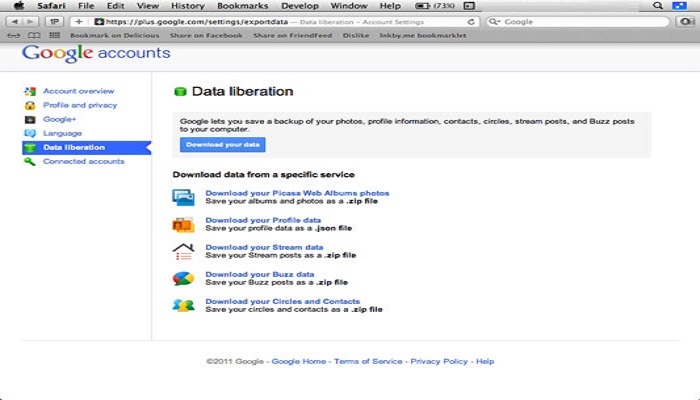 There are many options for the delivery methods of the archived data like you can send it via email and download as an attachment or save to the cloud services such as Google Drive or Dropbox.
Click "Create Archive" and now your data is safe and stored.