Hire the top digital marketing agency in Jaipur, India to attract visitors to your stall and increase footfall
Stone Mart 2017- the most awaited stone exhibition is from 2nd to 5th Feb 2017 at convention center, Jaipur and the whole stone industry is waiting for it eagerly. Well, the reason is obvious- it is one such event that brings the maximum business for the stone industry. Last time, i.e. at the time of Stone Mart 2015, it generated a business of approximately 650 crores. This data is enough to motivate natural stone companies, real estate companies, stone machines and tool companies etc to take interest in this event. There are hundreds of companies( in 2015 the number of exhibitors were 355) participating at Stone Mart as intense competition prevails among them. But with so many companies, now the question arises how to attract prospective customers or increase footfall?
During Stone Mart 2015, there were companies from 11 countries like China, France, Greece, Oman, Egypt, Vietnam, Spain, Germany, Poland, Turkey etc. All this shows the importance of this event, intensity of competition and a good approach to make it a huge success by attracting the attention  of prospective customers. But how to do it? The answer lies with the leading digital marketing agency in Jaipur, India- Thoughtful Minds.
Increase online visibility and create brand awareness via digital marketing services

Thoughtful Minds offers content writing services in India that are not just visitor rather search engine friendly as well. For more than 10 years now, the company is offering website development, content writing, SEO, SMO or digital marketing services and is considered among the top companies in India for reputation management. The company already worked for its clients in increasing footfall at a number of  national and international events like Elecrama 2016, Bengaluru, India, ADIPEC 2016 Dubai and so on. Thus, if you are running short of time and wish to increase online visibility and create brand awareness via digital marketing services then Thoughtful Minds can help you out. ( Also since the company is located at Jaipur, India- where Stone Mart 2017 is taking place, you will get a chance to meet the experts in person.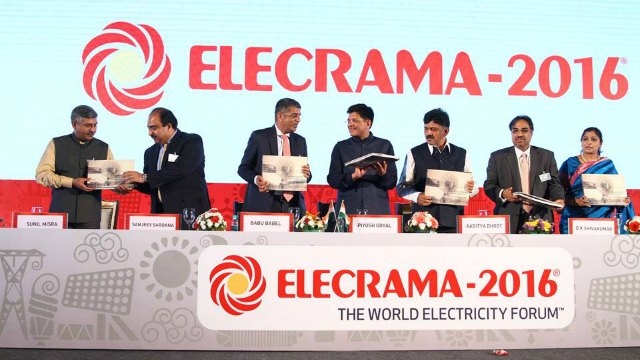 What all you can expect as a promotion of your company as an exhibitor at Stone Mart 2017?
In order to differentiate your company from other exhibiting companies, the company follows a very rigorous approach and undertakes a number of tasks that ensure your company is visible in most of the search terms for instance: We may get you on search terms like: "top natural stone exporters at Stone Mart 2017" , most "reliable stone processing units in India" , "professional sandstone manufacturer in India", "top 10 stone exporters at Stone Mart 2017" and so on. Similarly, for companies from overseas the search terms would be "top stones equipment company in turkey at Stone Mart 2017", "best stone machinery suppliers from Turkey at Stone Mart 2017", "reliable stone machinery manufacturers, Turkey at Stone Mart 2017". Etc. Similarly, it will be for companies from China, Poland, Germany, Vietnam, India etc. In order to achieve this the company shall be taking care of :
Social Media accounts: Facebook, Twitter, Linkedin, Instagram, Pinterest, Stumble Upon, Delicious, Digg, etc. ( Daily posts update, campaigns, regular update)
Blogging to showcase the strength of companies at their respective field.
Press releases to welcome other companies and attracting prospective customers.
Website development ( micro site development for Stone Mart 2017), so as to help attract visitors in a proper manner.
Link building
Search Engine submissions
Local listings and so on.
So, if you are keen in getting clients this Stone Mart 2017 and looking for digital marketing for Stone Mart 2017, then get in touch immediately by calling at +91-9413348979 or mailing at [email protected]. Remember, even 1% investment can give 6% return, if invested well.

Good luck and yes welcome to Jaipur, where the Stone Mart 2017 is taking place and where we, Thoughtful Minds is located.