In the trending world you all may be doing some business so why let your business stay back, grow it up by building a fantastic website. But while building a website you must take care of many things and if you don't then it won't do a good job. Here are the tips on creating the perfect website by the top website development company in Jaipur, India- Thoughtful Minds.
Domain Name and Registration
A domain name is used to identify a website and used when you will visit that particular website. A perfect website should also have a perfect domain name. Domain name is assigned by The internet Corporation For Assigned Names and Numbers(ICANN). It is unique for every website. You should have a domain name that conveys a meaning and not complex that creates a problem for the user.
Logo Designing
Every big brand have their own logos which is a noticeable part of the brand identity. It is one of the most important marketing decisions because it will define your mission. It should be unique and rememberable to the customers.
Designing a logo needs you to be creative enough. If you can do  own your own then it well and good otherwise there are website development companies who will design a logo.
Website Design
This explains how your website should be- simple, effective and consistent with your business goals. Your home page is the most important page of your website. You will have to design it in such a way that your customers understand what it wants to convey. Your home page should consist of almost all the details of your business, without impeding the beauty of your website.
Every page will have a new requirement. Your product page will have a separate design than other pages. But the basic template and colors should invariably remain the same.
Content Development
"Content precedes design. Design in the absence of content is not design, its decoration." – Jeffrey Zeldman
Your design may be exquisite. But if the content doesn't convince your users, then all your efforts go in vain
The authenticity of your website is very important. If you don't provide original information, it will have a negative impact on your readers. If your website is fresh and innovative, it will help you a lot. If you are not good enough in content, then you may take the services of content writing companies in India.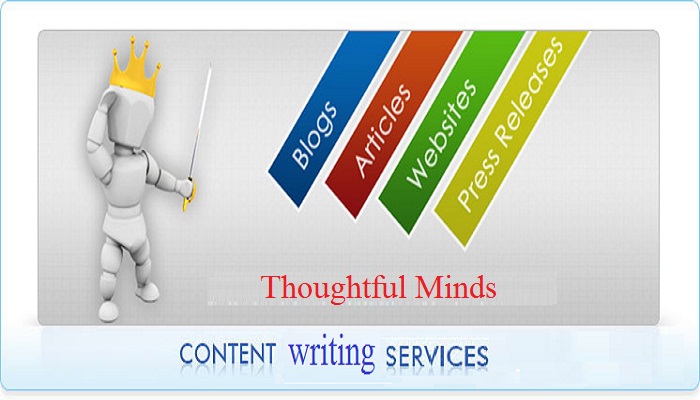 Testing And Improvements
The test is to recognize the mistake, admit it and correct it. – Dale C Turner
When your website is complete, you will need to test it. There are several aspects of checking your website.
Functionality Testing
Compatibility test
 
Promotion
You undergo the entire web development process in order to increase your business. You can do that only when your website is visible in the search engine ranking. For that, you will have to promote your website.
Keep in mind that your website will be ranked top only when you complete the entire development process. So, make sure that you have done your job with due diligence.
Having a perfect website is extremely crucial for your company. Let the best web development and design company like Thoughtful Minds help you to simplify website development and transform all your ideas into a visual delight. You may mail us at [email protected] or call at 9413348979.