Do you want your website to be designed professionally? Do you have a website that is paying you high returns? If yes then look here !
Some facts about website designing with online business: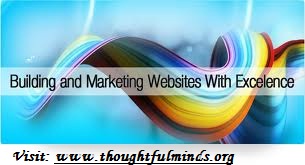 Redesigning the website as per the business needs:
It is an undeniable fact that website promotion by itself brings SEO and SMO as an integral part. While formulating the plan for content marketing, ethical SEO and SMO should be an integral part of it. Redesigning can be of real effect here.

Attract shoppers to E commerce site designing:
In case of an e commerce website, the designing needs to be so specific that it is able to attract shoppers to it. Along with features and user friendly application of shopping cart working and proper categorization, the website designing can accomplish its purpose.
 Creating interesting and innovative website:
The dynamic feature of the Internet makes it compulsory to keep your website up to date. Considering this, you should never step back to avail professional services of designing. This shall definitely grab the attention of the huge audience on the World Wide Web.
The particular selection of images:
The negligence of the images due to the fact that they are not crawled by the search engines lead to bad results to a website promotion. It therefore becomes necessary to go for good quality images so that the traffic level of the website can be raised organically.
Click on a professional website designing company:
The clients hire the services of a professional web designer who has recommended knowledge of technology that need to be implemented. A company with incredible talent can design your website in such a way that it stands apart from others.
For more updates in regard to website designing, all you need to do is to post your inquiry at
[email protected]
and get a quick response. Thoughtful Minds Web Services Pvt. Ltd.
understands
your requirements of
Ecommerce
website designing and take the things on priority to give you better results.