Marketing if correct results in building empire overnight and adverse is the impact if done in the wrong manner. Being a leading digital marketing company in India, Thoughtful Minds is analyzing the marketing strategy of Shoes brand Reebok and a popular name in India Bata. Is there any difference in the marketing strategy of the two? Does Bata requires digital marketing? Here's the case study by Thoughtful Minds- a trusted digital marketing company in Jaipur, India.
Few points of concern:
1. Bata being a brand for years, still is not preferred by youth over Reebok in India
2. The market share of Bata is reduced over the period of time
3. Failed to get that position in the market that it deserves.
4. Why Bata failed to attract youth?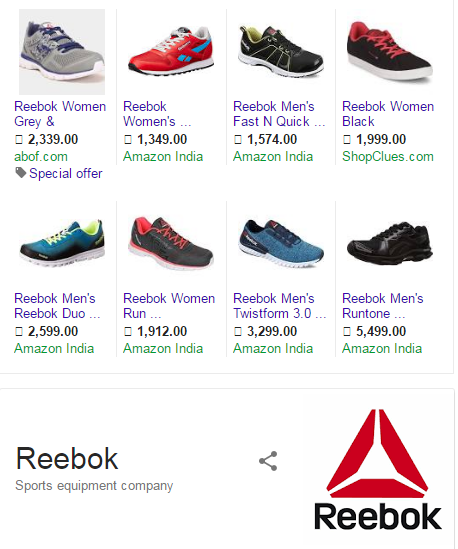 Let's start with the case study now and think about a solution for the problem!
Bata as stated earlier also is a brand in shoes that requires no introduction. There was a time when the demand for shoes was only fulfilled by a name called Bata. It was mandatory in schools to have black shoes from Bata in India and that was the golden time for this shoe company. But future is uncertain and even big brands require marketing, research and digital marketing to be there in the limelight and in the business.
Even if we are going to put Bata in Google, we will find products of Bata Shoes with price range 700 -1000 and if we are going to put Reebok we will see the range starting from INR 2800 and ending with INR 5999 or so. This is the biggest difference between the two that there lies a huge difference between the price range of the two. Unfortunately, though expensive, Reebok still holds the supreme position in the industry. But what's the reason?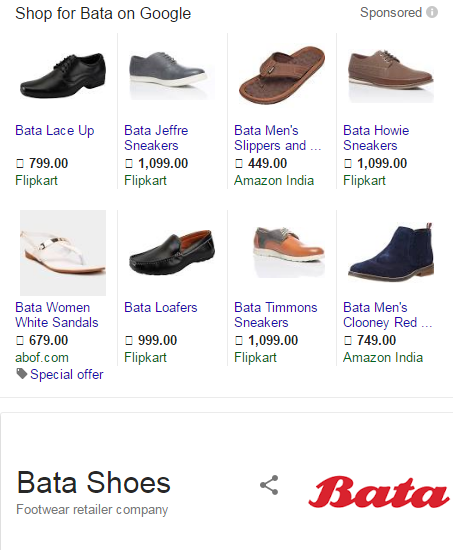 A close study shows some shocking differences which are not clear as to why are not monitored by the company. Reebok is more on displaying its logo on the shoes or its products in such a manner that it is clearly visible. It worked on making it a brand, a name for trust and something that a youth must have it, no matter it's expensive or not. This is a clever example of reputation management which it built over the time. This strategy is not to be seen in Bata. You won't see a logo of Bata visible on the shoes ( though reason could be it deals with the formal black shoes and Reebok with the sports shoes) which makes it easier for the local brands to eat away the market.
Solution: A good solution could to to make logo visible and build its reputation with campaign in such a manner that people prefer showing it.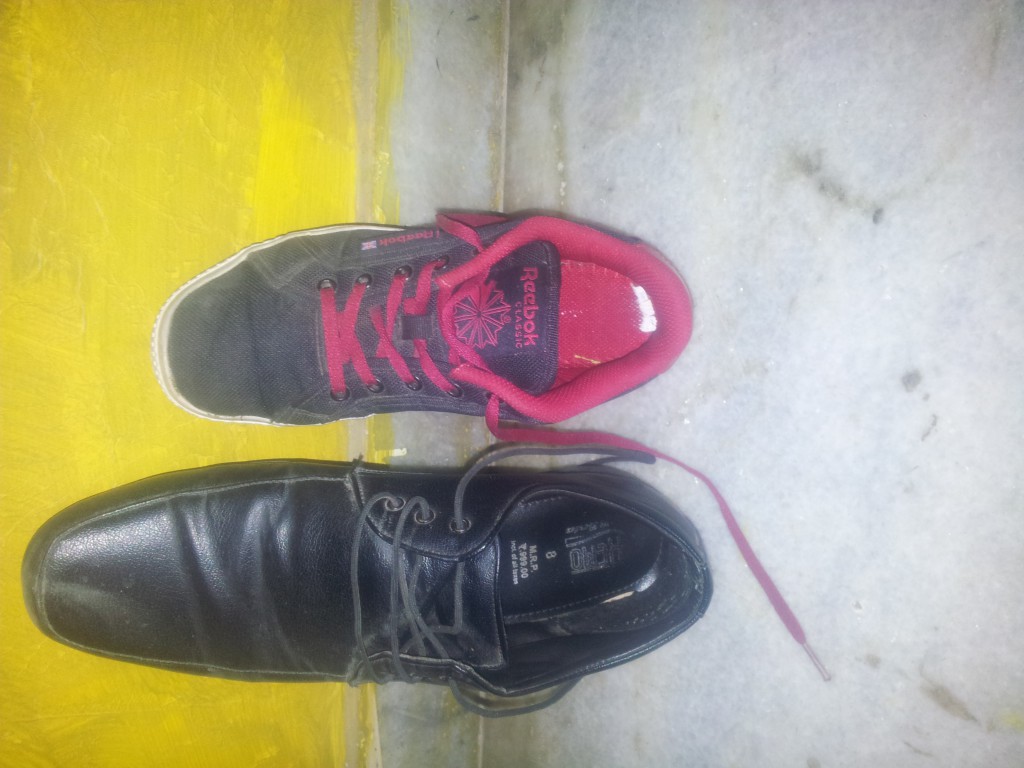 Another big difference lies in the place where and how the price is displayed. Yes, in Bata you will see the price of Bata printed on the shoes as soon as you take the shoes out of your legs. It simply means, if you are at a place where you need to take your shoes off, then immediately everyone is  going to notice the brand of your shoes and even the price which won't be very expensive for sure. The worse is it is printed and hence can't be removed. This could result in hesitation especially by the youth who don't want people to see they are preferring the cheaper priced product.
Solution: Price has to be displayed but it has to be somewhere from where it is not clearly visible. Company should think of starting sports edition to stop itself from producing a competitive products only. Bata should not be marketed as a brand selling shoes at cheaper price rather it should offer full range thereby building up the reputation and craze among people of all age groups to have it.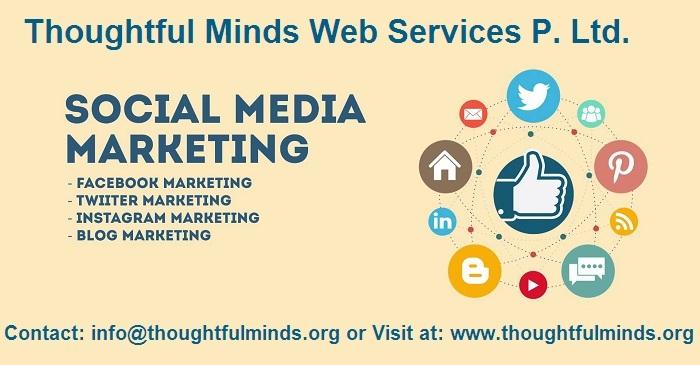 A good social presence, great videos and proper content marketing may help the company in the promotion.
This is a case study by Thoughtful Minds, offering digital marketing services in India for more than 10 years now. The company is holding a prominent position not just in offering content writing services in India rather website development and reputation management too. It has clients not just in Jaipur rather every part of India and overseas as well including countries like USA, Russia, Middle East, UK and so on.
If you are also looking for digital marketing services for your company or if you wish to go for SMO services to help you attain results within a short period of time then you may call us or mail at [email protected]