Improve rankings of search engine and offer leading results:

Our SEO plans and packages are affordable offering proven results with top rank for the keywords, driving sales, leads and traffic and help in the business growth.
We offer SEO services that are result oriented and are planned in the way that you are able to be ahead of the competition always.
Devoted account managers
High quality links
SEO agency with award winning track record
Online system for project management
Enduring results
All-inclusive reporting
Devoted and enthusiastic team of trained and skilled SEO professionals.
  Also Read: The 5 Must Have Things Your Seo Strategy Should Not Miss
An accounts manager is assigned at Thoughtful Minds for each and every client. This point of contact is a certified and trained SEO professional having established track record in successful management of SEO campaigns. He receives Project manager support that is a skilled professional having years of experience in the field of search engine optimization.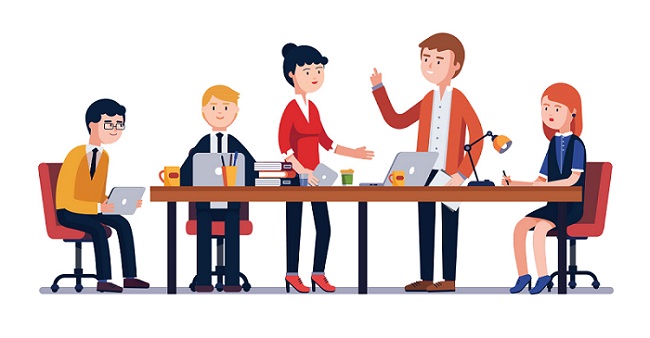 SEO services that are 100% ethical and adhere with the updated guidelines of Google webmaster.
Our SEO packages begin at –
Following features are included in all our SEO plans:
Check of Duplicate Content
Keyword Research
Unique Posting on Social Media
Setup of Google Analytics
In-depth Site Analysis
Content Optimization
Reporting on Regular Basis
On-Page Optimization
Check for Mobile Usability
Press Release Writing
Analysis of Competition
Blog Writing
Local Citation Building
Analysis of Initial Backlinks
Optimization of Title & Meta Tags
Informative and attractive Content Writing
Process of search engine optimization for page traffic
Infographic on SEO process to increase page traffic: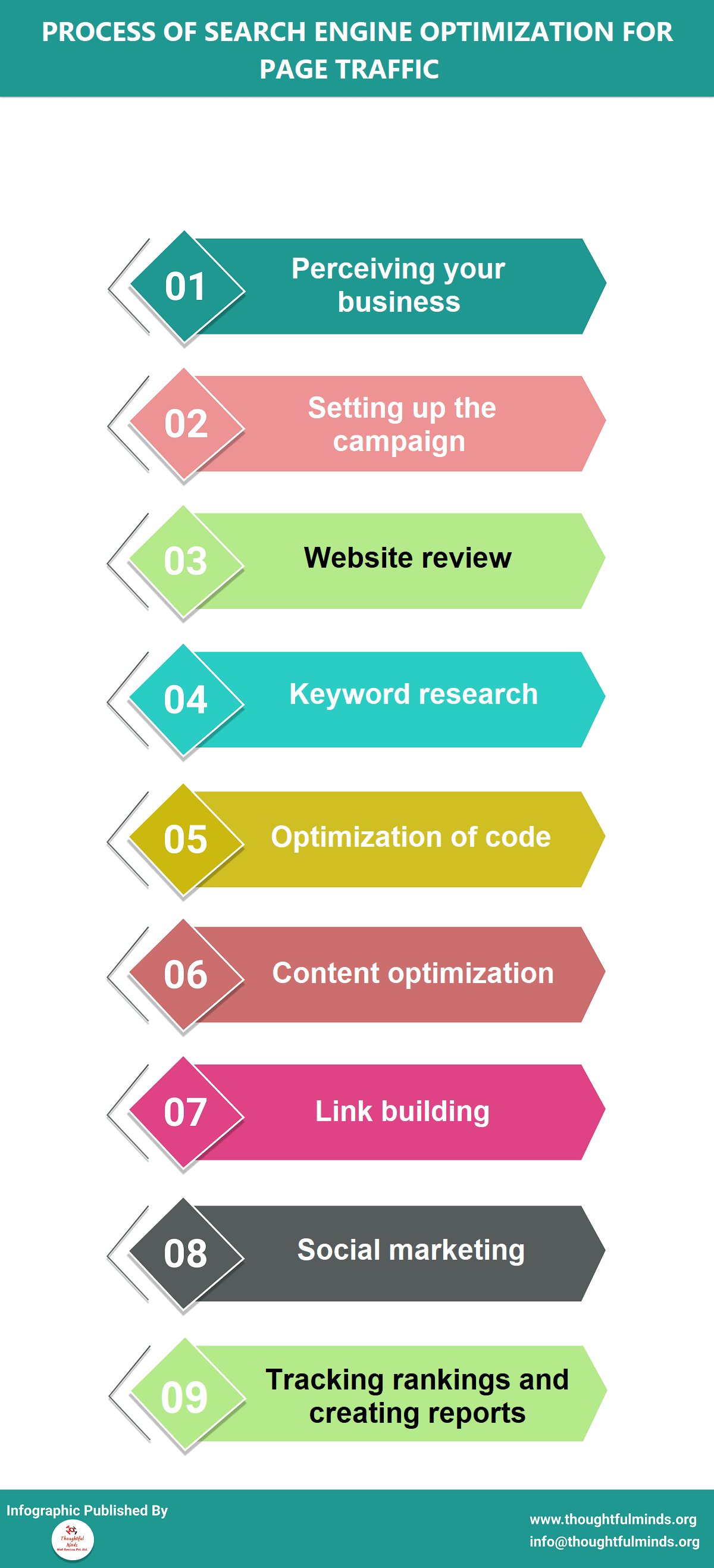 Also Read: 40 Incredible Ways To Drive Massive Traffic To A Website
Perceiving your business:
Our team develops better understanding of the business of client to generated proper foundation of content, website layout and SEO strategy
Setting up the campaign:
The features involved in this phase are analysis of link structure, site of client, content, navigation and code of the site. Top competitors analysis is also included in this phase on the chief search engines
Website review:
Our team conducts website audit for both its functionality as well as design and solve the issues that are affecting ranking of your website and creating hindrance in user experience.
Keyword research:
Wide-ranging keyword research is conducted by our team with the use of actual data for search and several tools that help to check whether investment is worth for a keyword or not. In this process, our team also considers the factors such as target clientele, business nature and the geographic area that help in keyword finalization.
Optimization of code:
The website has its life support system in the form of code. The same is analyzed by our team of SEO experts and they rewrite the description tag, title tag and keyword tag for making sure that they are search engine friendly, search engine optimized and clickable as well.
Content optimization:
Content optimization is kept in focus via LSI, keyword incorporation, interlinking and anchor text. Page optimization is specifically done as per the varied themes of each section/ page on the site.
Link building:
The aim here is getting content marketing smart links that assures for utmost value while being in compliance with the guidelines of search engine. The links that we receive are from clean and related websites.
Social marketing:
Social media has now become search part. This is the reason why we offer packages that are social component integrated for keeping the accounts active and diversification of the search results.
Tracking rankings and creating reports:
From the stage of development and research to analysis and reporting, Thoughtful Minds offer all encompassing reports to the clients including extended excel sheets,  reports of monthly ranks,  rankings graphs, flow of traffic, trends in ranking etc.
FAQs –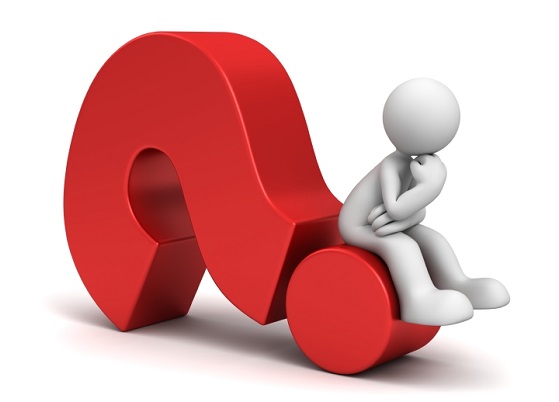 Here are the answers for your doubts in terms of SEO packages:
How long it takes to get results?
The time for new sites is comparatively more than the old sites for getting top results.  After the beginning of campaign, you will receive expected timeline by our team that is based on keyword analysis and technical review of the site. In general, it takes about 5-6 months for the new campaigns while improvements might be there in just 3-4 months in case of sites that are established.
What is the process to receive project updates?
We have 24/7 system of online project management in which you can have discussion with the team, send the requirements, receive project updates reports and find communication logs as well.
Who will take care of my campaign?
We work with the in-house team of highly experienced and skilled SEO professionals. An account manager is assigned with your campaign and will be responsible for keeping it on track. You can stay in contact with the account manager via email.
How will I come to know about progress of SEO campaign?
Activity updates are done by us on regular basis and for all the target keywords, we also send rank reports on monthly basis. Along with this, we also offer reports of website usage and traffic to show the improvements in conversions and traffic sources.
Do you use Google Penguin safe methods for link building?
Yes, definitely. Wide ranges of anchor texts are also used by us that contain combination of singular/plural forms, synonyms, keywords combination etc. for the purpose of submissions. This help in creating natural distribution of anchor text while avoiding anchor texts over optimization.
Do I need to make extra efforts for complying with changing guidelines of search engine?
No, all these things are taken care of by our team. We keep on updating our quality standards, processes and SEO packages according to the latest alterations in algorithms. Timely review is maintained for each and everything in the entire process.