In this competitive world, having a B.Tech degree from a reputed institute is not a guarantee of rewarding and stable career in the IT industry.
Most of the companies want to hire the candidates which posses experience of working on live projects and understand the value of professionalism. These qualities are equally important to having a qualification of higher level. In case you are serious about having a career in some well known IT companies then it is time to go for a learning training program which not only helps you in gaining new technical skills but gives you exposure of real world technology.
There are several institutions and companies who provide inclusive summer training for B.tech students. The duration of the training program varies depending on technology enrolled for. But the main thing which is important here is selection of right place for training. In this case, it is always preferred to go for summer training in IT Company. Here, a student will work under the guidance of experience IT professionals and thus know about use of technology in the real world. Apart from this, he will gain tips of professionalism which matters a lot while pursuing career in an IT industry.
The ample exposure to industry for development of hardware and software is highly important because the students will be handling some projects of real world after their studies will be completed. Here, the summer training in IT Company plays a crucial role. During the training program in reputed company, you learn the skills of implementing learned theory and concepts into the practical programming.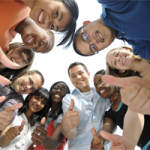 When it comes to summer training for B.Tech students then one should select a technology which is in demand these days. Guidance and training should be provided with working on team basis so that the work dynamics can be entertained. The main purpose should be building knowledge and understanding their practical implementation.
You can gain these benefits only with summer training in IT Company. So don't risk with your future and apply to reputed IT Company for pursuing training program.
Thoughtful Minds Web Services Pvt. is a leading IT company which believes in nurturing the future of young and dynamic IT career aspirants by offering them summer training and industrial training programs with live projects. To know more about the training program click here.