When it comes to startup supporting infrastructure of India, majority of stakeholders are usually bustling with frolic and felicity financing victory and development, even when there is no gaining. Though there is no investor who has not observed dossier of startup fail, their faith and hope for chaos preserve the kickoff for latest startups along with those parties who have achieved better position from Death Valley.
It has been extensively admitted prospect in India that despite of million-dollar funding and many years of proper scheduling, there are many startups that were unable to safeguard themselves and finally vanished away. It was the year of 2016 when scarcity of funding was given entire blame. However, it was blamed to dearth of market demand in the year 2017 and it was blamed to dearth of originality and failure to boost follow on funding in 2018. By the way, in 2019, we observed a blend of all these things.
Shockingly, this lack of funding has influenced India's one of the biggest carriers, Jet Airways. The company had to stop the functions in middle of April 2019. This was because the company has debt of $1.2 Bn, and it severely missed to get survival funding.
 
MUST READ: TOP 12 REASONS FOR THE FAILURE OF STARTUPS AND WAYS TO AVOID THEM
However, it was not just a single case which loosed to pass disturbing waters. Many departed while trying out. 
Infographic on 10 Indian startups that failed in 2019:
Following are the chief startups which proved out as flop cases in the business startup ecological system of India!
#1 Buttercups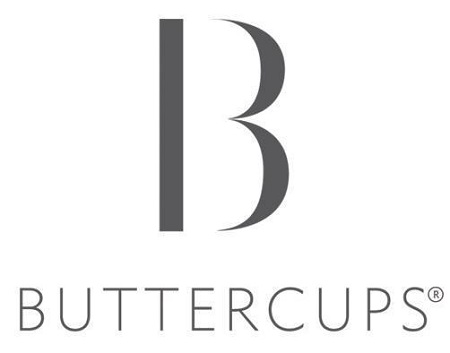 Another player in the industry of online lingerie, Buttercups was an early bird and found tough competition from major well-funded players like Clovia, Zivame, PrettySecrets etc. However, the turning down into flop case of such an organization was shocking matter.
 
ALSO READ: DIGITAL MARKETING CASE STUDY- REEBOK SHOES VS. BATA SHOES- ANALYSIS BY THOUGHTFUL MINDS
From July 2019 onwards, the organization's website is closed with a goodbye message. In fact, in September, Buttercups founder Arpita Ganesh declared on LinkedIn that she is closing the Lingerie startup – A startup basically from Bengaluru.
As per the claims mentioned by Buttercups, they have up to 43% repeat customers. The organization has lifted $1 Mn from investors like Manoj Varghese, Anand Chandrasekaran, Anghie Mahtaney, Rajan Anandan, Kanwaljit Singh and others.
In FY19, the organization informed a dead loss of INR 1.94 Cr, and at that moment, its current liabilities surpassed its whole assets by INR 28.4 Lakh. The auditors had observed that this showed a "material uncertainty which might throw important suspicion on the organization's talent to carry out as a working activity." Therefore, it is to be considered that the challenges for the organization's performance started long ago.
Nevertheless, Ganesh had stated later that "the brand stays and will be again launched early in a new avatar." Nevertheless, the year has ended and as per the updates received, Buttercup's products are now accessible on Amazon. Is it the way to display new avatar?
#2 Koinex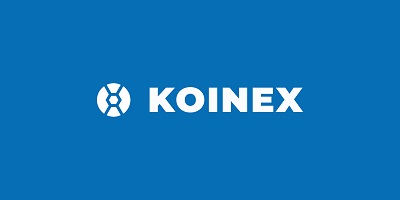 At the same time when Apex court in India has been elongating its matter to determine legality of cryptocurrency, many crypto startups failed to achieve their target and proved out as flop case in 2019. One among these companies is the name of Koinex organization which is Mumbai based company. This multi cryptocurrency exchange and trading platform simply shut down in 2019.
The company koinex helped the real time trading of numerous cryptocurrencies such as Bitcoin, Ripple, Cash, Ethereum and Litecoin on a solo web platform depended on as an equal exchange model. In just a span of 4 months of handling functions, Koinex stated $265 Mn in trading volume and signed up over 40K latest users in 24 hours at the top in December 2018. It had asserted around 100K users at the top.
However, with regulatory obstacles, the organization couldn't withstand over anymore. Koinex cofounder Rahul Raj stated "Numerous postponements by the government institutes in stating the regulatory system for cryptocurrencies regardless of the fact that our writ petition in the Supreme Court of India, joined with regular chaos and breakdown in our functions," concluded to the choice of closing down.
At present, the nation is still waiting for Crypto Bill. However, the apex bank carry on to assist ban of private cryptocurrency.
 
ALSO READ: JOURNEY FROM 11 MILLION TO 200K IN 6 MONTHS- DIGITAL MARKETING IMPACT
#3 Doodhwala
Doodhwala had closed and customers can now move to FTHDaily. Well, then what will happen to employees and vendors? By the way, we were later informed in the month of November, Doodhwala employees and vendors had affirmed that Doodhwala founders are "absconding" and even filed FIR to receive their unpaid dues.
There had been gossip and murmurs that FTHDaily has taken up Doodhwala. Still, the Doodhwala founders repeated loads of times to their employees and via emails which were reviewed by Inc42, that there was no such agreement and in case they had earning, they would return the dues.
Well, after December 2019 also, the police investigation is going on. Employees and vendors are even now with unpaid dues. Possibly a fresh onset?
#4 Wooplr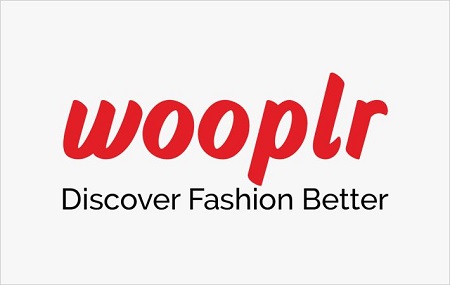 Wooplr Company was basically a Bengaluru based organization and it was a social commerce kind of enterprise. The factor behind this organization turned out as flop case was collapsed merger. The company which was encouraged with $16 Mn from investors like Helion Ventures, Deep Kalra and Sistema Asia Fund etc. had conveyed that they are locking up their operations and their company for temporary basis in April 2019.
Wooplr offered a platform to social sellers to begin their online store business, attach products from the Wooplr inventory and initiate endorsement and selling in just seconds via social media platforms. As of October 2018, the organization possessed 1 lakh+ products from over 300 brands and was informing a mind-blowing development rate of 20% M-o-M.
Social commerce has geared up speed in previous one year and so Wooplr's flop case was astonishment during flourishing opportunity. Present scenario conveys that there is lot of buzz regarding tier 2 and tier 3 markets for market leaders like Shop101, Meesho, Mall91, GlowRoad and others.
Well, with so much experience in the industry and before other market players came in, was Wooplr pretty soon to the marketplace?
#5 Coinome
Coinome was a bill desk assisted crypto exchange company. It stopped its functional tasks in effect from May 15. As per the reports, the company asserted to its customers that, "India is presently moving through doubts and hesitation on crypto guidelines and regulations. The Indian government has not prepared a decision on regulatory system for crypto exchanges or wallets. Moreover, the Supreme Court is still thinking to act on the public interest litigation (PIL) on the order of crypto assets."
In April 2018, India saw the first stroke for crypto startups. This was during the time where the reserve Bank of India circulated a circular stating the guidance about all organized financial services entities to quit associations with companies and individuals having an affair with virtual currencies and chunk all such crypto-associated operations.
In the Supreme Court of India, challenged was given to RBI circular, still not much has modified. The inter-ministerial committee of India in recent times advised a blanket ban on crypto-currency business. The government had been dealing in draft of prohibition of Crypto-currency and organization of official digital currency 2019. Nevertheless, since it has failed being until the winter session; end of 2019 would be safer. Nevertheless, the fear and anxiety of India's crypto upcoming time for 2020 stays still.
 
MUST READ: DIGITAL MARKETING STRATEGIES FOR STARTUPS
#6 Cryptokart
Cryptokart is referred as other Indian sufferer with cryptocurrency stance. The organization's co-founder Gaurang Poddar in July 2019 declared that the organization has made planning to close its functions.
"While its tough, provided the hard work we have kept in, it's been a wonderful experience and I'm pleased to have taken to task with such a skilled and enthusiastic team and proud of the platform we have developed," Poddar affirmed in a LinkedIn post.
Poddar even conveyed to a few comments telling, "…the usual interest in crypto in India has loaded. Additionally, the govt aren't in a mood to come out with any regulations and keep it grey long ago. It simply generates any long run planning tough."
#7 Homigo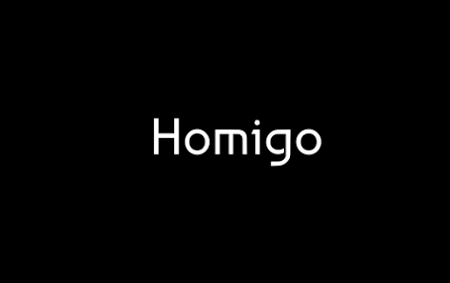 In March 2019, it was highlighted that cofounders of coliving startup Homigo Mr. Nikunj Bhatija, Aakash Verma and Jatin Mitruka are on a run together with tenant's money thereby causing numerous tenants residing in 100+ leased properties all throughout the Bengaluru.
As per the reports, there were possession chats with Bengaluru based online home rental marketplace Nestaway. Nevertheless, both the deal which was materialized and Nestaway must give a circular to Homigo users as a notice conveying it is not in possession of their deposits.
Inc42's conversations with the Homigo employees confirmed that the founders have also supposedly betrayed money from its employees. In the month of April 2019, Homigo's cheating cases, filed at several police stations throughout the Bengaluru consisting Mico Layout and BTM Layout police stations and they were passed on to the Bengaluru at Commissioner of Police 's order.
Nevertheless, in the month of July 2019, CCB was questioned to drop the Homigo case and there used to be no information on the case yet.
#8 Russsh
Russsh Company was a Mumbai based task handling startup. It unfortunately became a flop case and ceased all operations in June 2019. The organization, which was initiating, faced challenges in handling capital in front of competitors and providing a same surge of discounts.
Founder Bharat Ahirwar had conveyed its employees that, "Though, it was a self-funded enterprise, we couldn't provide wonderful discounts such as the other rising players, and to gain progress in a building service market turned out terrifying. Developing a concrete enterprise like ours turned as a earnest attempts with a concentration on adaptively and durability."
The organization had fulfilled 5 lakh works previously to being close and had around 50K clients. It asserted to systematize 150 operations regularly.
Ahirwar did have chapters to share as he recognized that the chief factor for shutting down of the company was unavailability of correct team on board. He even stressed on the matter that missing out the chances to increase funds kept it restricted to Mumbai and that it is tough to execute an organization as a solo founder.
It is noteworthy that Russsh was in competition with Dunzo which provides over 2Mn deliveries each month and is helped by investors like Google, Deep Kalra, Blume Ventures and others.
 
ALSO READ: DOES PATANJALI REQUIRES DIGITAL MARKETING SERVICES FOR PROMOTION? CASE STUDY BY THOUGHTFUL MINDS
#9 Tinmen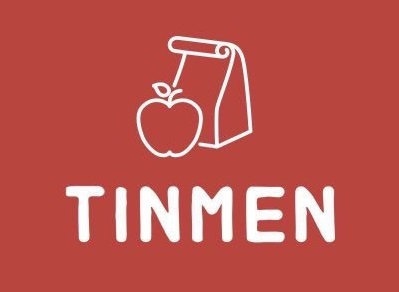 Assisted by Zomato, Hyderabad supported food delivery startup, Tinmen, closed all its working activity in the month of December 2019. Tinmen conveyed about its development on its website to its customers. The website even discussed regarding how the chefs have prepared and provided 2 Mn meals on Tinmen.
"The factor for the closing of the organization which we were futile in our attempts to boost the capital needed for the overall development," Tinmen cofounder Mukesh Manda conveyed Inc42.
Tinmen's USP was that it permitted users to begin and opt-out of the deliveries in a day' s notice and even customers can plan their timings of meals. The meals began at INR 65 and no delivery costs were charged. The enterprise model even provided virtual cafeteria to organizations which needed to offer lunch advantages to its employees.
#10 Doctalk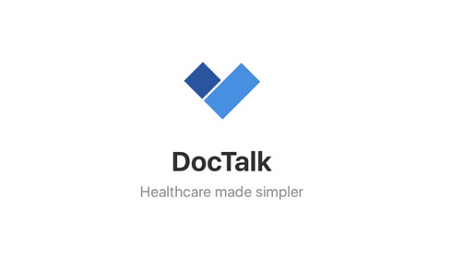 In the early 2019, even Doctalk company got closed and turned into a flop case. This organization was Y Combinator assisted medical device startup. Akshat Goenka, the cofounder and CEO of this organization gave resign from this activity in 2019 in the month of November. As per the rumors, the company gave away around 100 employees, still Goenka confirmed that it was section of a realignment procedure.
Nevertheless, the closing of the company is considered as cause of organization's trial to pivot. According to the buzz and rumors, planned alteration into the electronic medical record results of the enterprise and the business model didn't offered the profitable motion that it required. Due to this, the organization closed, and startup proved as a flop case.
Assisted and supported by marquee investors like Matrix, the founders gave back the left behind capital to investors and accomplished the task on distinct products moving ahead.
Grubbing the Plug on Operations
Although many startups entirely scaled down their enterprises, there were enterprises which return on their products and services previous year. Additionally, there were enterprises like Wunder Mobility which said goodbye to India and scaled back.
As an illustration, German carpool service Wunder scaled back its functions from the nation in the month of July 2019. In the big metro cities like Delhi, Mumbai and Bengaluru, it was operational and has increased $30 Mn in an expanded series B round of funding to spread out in India.
Nevertheless, Wunder isn't the just mobility organization which saw challenges and hazards in functioning in India. Previous year, Mobike, Ofo etc. had to leave India.
Arriving at other products which turned up as flop cases previous year, Google's smart messaging app Allo was closed in the month of March. In year 2018, Google discontinued investment in Allo and gave away some of its peculiarities like Smart Reply, desktop support and Gifs into Messages.
Moreover, India's foodtech company Zomato which is a unicorn startup had to shorten its Infinity Dining product because of annoyed restaurateurs who asserted that deep discounts influenced their enterprises in negative manner. This company was launched in July 2019 and it permitted users to have unlimited serving of the overall menu at a fixed amount of price per person, which was prepared by the restaurants.
In the month of September of year 2019, Zomato had shortened its Infinity Dining service from its app. The restaurants stated on the food collector had termed it Zomato Gold and Infinity Dining services which offered heavy discounts for eating into their earnings.
Moreover, Gurugram-headquartered Soonicorn UrbanClap has decreased its functions to just two groups, home and beauty this year. The organization decided to close its other non-core enterprises, consisting wedding services and photography. UrbanClap co-founder Abhiraj Bhal confirmed that the organization is turning to handle and supervise the quality of functions nearly on its podiums.
With the time, whether it is pivot or experiments both get closed and prove out as flop case. This has been norm in the Indian startup infrastructure which fuels creation and variation. As investors carry on helping new ideas and business holders carry on inventing and breakdown, the flop case culture even carries on being an integral part of the Indian startup framework.
If you have a startup and looking for digital marketing, SEO, content writing or website development services to grow your business, get in touch with Thoughtful Minds.